[PINNOCK, William].
A catechism of the history of Scotland; including every important event relating to that country. From its invasion by Agricola, to the present time. Fifth edition.
London, Pinnock and Maunder, 1820.
12mo in 6s, pp. 68, with engraved frontispiece; some foxing, especially to first few leaves, but otherwise clean; in recent plain wrappers, cloth gauze spine.
£95

Approximately:
US $130
€111
Added to your basket:
A catechism of the history of Scotland; including every important event relating to that country. From its invasion by Agricola, to the present time. Fifth edition.
Early edition of this oft-reprinted but uncommon guide to Scottish history, one of many catechisms on all types of subject published by the writer and publisher William Pinnock (1782-1843). The history of Scotland appears to have concluded with the '45 rebellion; the final question and answer pair is as follows:

Q. Has the tranquillity of Great Britain been disturbed by any subsequent rebellion?

A. No; during the present reign all classes of his majesty's subjects have manifested the most loyal disposition. The Scotch and English have now no separate interests, and whatever tends to throw lustre on the natives of one part of Britain is viewed with pride and satisfaction by those of the other.

Of this edition, OCLC records only Peabody Essex, Stanford, and the National Library of Scotland.
You may also be interested in...
POEM ON THE 1755 LISBON EARTHQUAKE ALMEIDA, Theodoro de.
Lisboa destruida poema, author o P. Theodoro de Almeida, da Congregaçaõ do Oratorio de Lisboa.
First edition of this poem in six cantos, with extensive notes, on the disastrous 1755 Lisbon earthquake, by the Oratorian priest and philosopher Almeida (1722-1804). One of the deadliest in history, the earthquake almost totally destroyed the Portuguese capital and accentuated political tensions within the kingdom. It was widely discussed by European Enlightenment philosophers, including Voltaire and Rousseau, and led to important debates around theodicy and philosophical optimism.
Almeida was one of the most important figures of the iluminismo in Portugal and spent time in exile in France following the persecution of his congregation by the Marquis of Pombal. He wrote Lisboa destruida soon after the earthquake but it remained in manuscript until 1803, its publication perhaps motivated by the outbreak of the Napoleonic Wars, which threatened to bring fresh disaster to his country. In his prologue, Almeida refers to Voltaire's Poème sur le désastre de Lisbonne as 'obra dictada, naõ pelas Musas Christãs, mas certamente pelas Furias infernaes'. Almeida's poem has been praised by the bibliographer Inocênio for its historical value and is illustrated with beautiful vignettes alluding to the earthquake.
Provenance: this copy belonged to one Captain Saunders of the 14th Light Dragoons who no doubt acquired it on service with the 14th during the Peninsula War between 1808 and 1814.
Only one copy on Library Hub, at the British Library.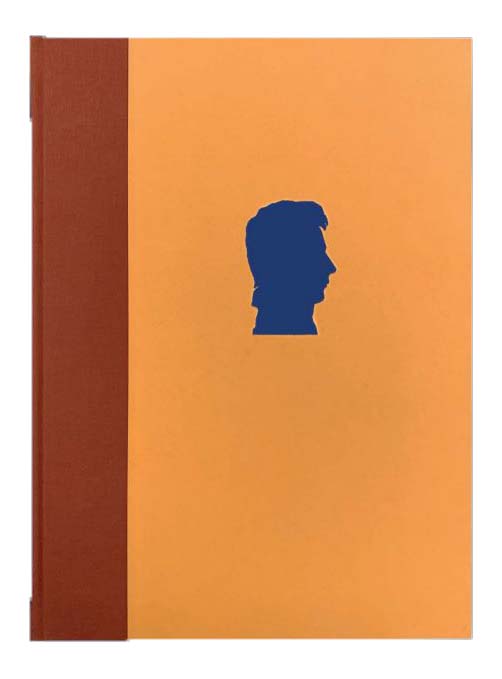 HEBER, Reginald, and Nicolas BARKER (editor).
A Letter from India.
'I do not expect that with fair prospects of eminence at home, you should go to the Ganges for a mitre,' wrote Sir Charles Watkin Williams Wynn, President of the Board of Commissioners for Indian Affairs, in 1819 to Reginald Heber at Hodnet in Shropshire, but in vain. Despite a growing reputation as a scholar, a poet and writer of still popular hymns, an artist and authority on Russia, friend of Byron and Scott, given wit and irresistible charm and goodness, Heber could not resist the evangelical call. In 1823, newly consecrated Bishop of Calcutta, he set off, with wife and family, leaving behind a host of friends.