[PLEYEL, Ignace Joseph.] [Constance-Marie-Thérèse de VOUGNY DE BOQUESTANT.]
Trois trios tires du 2e. livre de trios de Mr. Pleyel arrangés pour le clavecin ou pianoforte par Mme. de B***. Dédiés à Madame Pochet. 
Paris, Imbault, [c. 1789].
Two parts, small folio, [keyboard part:] pp. [ii, verse dedication to Madame Pochet], 32; [violin part:] pp. 11; engraved throughout, plate number 224; some later pencilled fingering in keyboard part; contemporary French straight-grain red morocco gilt, keyboard part with elaborate gilt border on covers in the style of Derome, oval in centre of covers bearing painted initials 'D L' on iridescent fabric under mica and surrounded by a border of green morocco stamped in gilt, spine gilt, gilt edges, endpapers covered in blue watered silk, violin part bearing gilt initials 'D L' within cartouche in centre of covers, corner fleurons, spine gilt, gilt edges; extremities rubbed, dig in centre of upper cover of keyboard part with consequent cracking of mica, spines slightly chipped at head and foot, short cracks in joints, rear free endpaper of violin part cut away.
£1500

Approximately:
US $1885
€1667
Added to your basket:
Trois trios tires du 2e. livre de trios de Mr. Pleyel arrangés pour le clavecin ou pianoforte par Mme. de B***. Dédiés à Madame Pochet. 
Sumptuously bound and apparently unrecorded arrangements of three Pleyel trios (B 407 in E minor, B 408 in B flat major and B 409 in G major) by the amateur musician Constance-Marie-Thérèse Pochet de Vougny de Boquestant. The music is prefaced by a touching verse dedication 'A Maman'.

Constance-Marie-Thérèse Pochet married Anne-Marie-Louis de Vougny de Boquestant, a captain in the dragoon regiment of the Languedoc, in September 1788. She was clearly an enthusiastic amateur musician and composer: a portrait miniature of c. 1789 by Louis Sené is in the Tansey Miniatures Foundation on display at the Bomann-Museum, Celle, and depicts her seated at a keyboard, quill pen in hand. On the music stand in front of her is a manuscript entitled 'Les Alchimistes. Comédie en 2 actes en prose mélée d'ariettes par Madame De B***'.

Provenance: the Marquise de Boquestant, with bookplate; Château du Boulay-Thierry, with bookplate bearing the arms of the Pochet and Vougny de Boquestant families; subsequently in the collection of Gustav Leonhardt (1928–2012; the pencilled fingering in the keyboard part is conceivably in his hand).

Not found in RISM or OCLC.
You may also be interested in...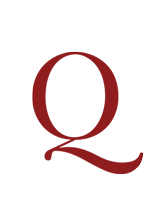 MABLY, Gabriel Bonnot, Abbé de.
Observations on the Romans. Written originally in French …
First English edition of this Roman history (first published in the same year in Geneva as Observations sur les Romains). Mably studies episodes from the pre-imperial era (the seven kings, Gracchi and Punic wars), before skimming the vast majority of imperial dynastic rule to finish with a chapter on Constantine and the fall of the Western empire. In keeping with contemporary fashion, Mably cites Rome's 'boundless avarice' as the chief agent behind its decline. Indeed, the translator's introduction cites a glowing review from Nouvelles Literaires (April 1751) which aligns Mably's Observations with Montesquieu's Considerations (1734), and describes it as a worthy companion to that celebrated work. Gibbon too was familiar with Mably: 'his accurate distinction of times gives him a merit to which even Montesquieu is a stranger'.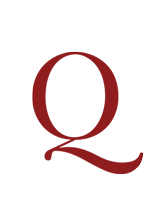 YOUTHFUL EXCURSION TO ITALY AND FRANCE [ANON.]
'Voyage en Italie et au Midi de la France 1891'.
A handsome, illustrated travel journal compiled by a Swiss student as a gift for his parents, recording his eleven-day trip in north-western Italy and south-eastern France in March and April 1891 in the company of his teacher and three schoolfellows. The author was a student at La Chatelaine boarding school in Pregny, Geneva, an exclusive establishment run by Georges Thudichum (1861-1941) for international students aged between ten and eighteen. He was accompanied on his travels by Czamanski Kitold of Taganrog, Alfred Heimann of Schweinfurt, and Georges Pardo of Venice, all under the charge of Thudichum himself.