SOUTHEY'S COPY, WITH A LONG NOTE
POCKLINGTON, John.
Altare Christianum: or, the dead Vicar's Plea. Wherein the Vicar of Gr. being dead, yet speaketh, and pleadeth out of Antiquity, against him that hath broken downe his Altar. Presented, and humbly submitted to the consideration of his Superiours, the Governours of our Church.
London, Printed by Richard Badger. 1637.
4to., pp. [4], 163, [1, blank]; a very good copy in nineteenth-century half calf with marbled boards, spine gilt, rubbed; joints cracked; cords sound, some insect damage to rear cover; bookplate sometime removed from front pastedown; ownership inscription of Robert Southey to title page dated 'Keswick 1820', and 11-line note in his hand to front flyleaf; sold at the sale of his library, Sotheby's 18th May 1844, lot 2340, £1 11s; with a note by the purchaser; contemporary ownership inscription of John Mason to final blank page.
£3750

Approximately:
US $4921
€4194
First edition, from the library of Robert Southey, with an ownership inscription an eleven-line note in his distinctive diminutive hand.

Pocklington's high church, altar-wise polemic, a rebuff of his former patron, the troublesome bishop John Williams, served him well in the short term: 'It is significant that [in June 1637] he was sworn a chaplain-in-ordinary to the king' (ODNB). However, with the advent of the Short Parliament in 1640 the same book got its author into difficulty. Southey notes: 'For writing this book, and another entitled "Sunday no Sabbath" [1636], Dr Pocklington was deprived of all his living, dignities and preferments, disabled from ever holding any place or dignity in Church or Commonwealth, and prohibited from ever coming within the verge of the King's Courts. And the book was ordered to be burnt by the hangman.' It is, though, 'remarkably free from the ill spirit of the times in which it was written'. Possibly the poet was thinking of the political insecurities of his own age and position; indeed he expresses a good deal of sympathy and admiration for this fellow courtier, who found himself at the wrong end of what Southey calls an 'abominable tyranny'.

The work was read by Southey as part of his research for The Book of the Church, in which Pocklington is mentioned in volume II, a passage echoing the note here. Though Southey was a prodigious reader he rarely annotated his books; in the 1844 sale comprising almost four thousand books, fewer than one hundred feature annotations in his hand.

STC 20075.
You may also be interested in...
HANDEL, FIELDING, ETC. [WATTS, John].
The Musical Miscellany; being a Collection of choice Songs [and lyrick Poems], set to the Violin and Flute [or With the Basses to each Tune, and transpos'd for the Flute], by the most eminent Masters ...
First edition of an influential collection of over 450 songs and ballads, published in the years of the brief flowering of English ballad opera subsequent to The Beggar's Opera (1728). For each song, Watts prints the melody (and from volume III on a bass continuo), the lyrics, and a flute or violin setting. The Musical Miscellany includes the first printing of two songs attributed to Handel: 'Dull Bus'ness hence' and 'As on a Sunshine Summer's Day', and, in volume VI, an early contribution by Fielding: 'A dialogue between a Beau's Head and his Heels', as well as songs by Gay, Prior, Pope, Theobald, and settings by Handel, Daniel Purcell, Pepusch, Galliard etc.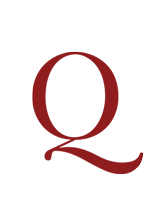 GASSER, Simon Peter.
Einleitung zu den Oeconomischen Politischen und Cameral-Wissenschaften, worrinen für dieses mal die Oeconomico-Cameralia von den Domainen- oder Cammer- auch andern Gütern, deren Administration und Anschlägen, so wol des Ackerbaues als anderer Pertinentien halber, samt den Regalien angezeiget und erläutert werden. Nebst einem Vorbericht von der Fundation der neuen œconomischen Profession, und des Allerdurchlautigsten Stifters eigentlichen allergnädigsten Absicht.
First edition. Simon Peter Gasser (1676–1745) was appointed by Friedrich Wilhelm I to the first chair of economy to be founded in Prussia, at the University of Halle in 1727, where Gasser had until then been a lecturer in law. The present work, an introduction to the science of cameralism, and dedicated to his patron, the king – 'great Œconomus, and still greater soldier' – is his only work of the kind (he published numerous books in Latin on law). It represents an important landmark of cameralism, above all for its commentary on the king's desire to promote that science as a professional discipline in the universities, as signified by the new chair at Halle. See A. W. Small, The Cameralists, pp. 206–221; Palgrave II, 187; Roscher, Geschichte der Nationale-Oekonomik, pp. 371–6.