SOUTHEY'S COPY, WITH A LONG NOTE
POCKLINGTON, John.
Altare Christianum: or, the dead Vicar's Plea. Wherein the Vicar of Gr. being dead, yet speaketh, and pleadeth out of Antiquity, against him that hath broken downe his Altar. Presented, and humbly submitted to the consideration of his Superiours, the Governours of our Church.
London, Printed by Richard Badger. 1637.
4to., pp. [4], 163, [1, blank]; a very good copy in nineteenth-century half calf with marbled boards, spine gilt, rubbed; joints cracked; cords sound, some insect damage to rear cover; bookplate sometime removed from front pastedown; ownership inscription of Robert Southey to title page dated 'Keswick 1820', and 11-line note in his hand to front flyleaf; sold at the sale of his library, Sotheby's 18th May 1844, lot 2340, £1 11s; with a note by the purchaser; contemporary ownership inscription of John Mason to final blank page.
£3750

Approximately:
US $5031
€4278
First edition, from the library of Robert Southey, with an ownership inscription an eleven-line note in his distinctive diminutive hand.

Pocklington's high church, altar-wise polemic, a rebuff of his former patron, the troublesome bishop John Williams, served him well in the short term: 'It is significant that [in June 1637] he was sworn a chaplain-in-ordinary to the king' (ODNB). However, with the advent of the Short Parliament in 1640 the same book got its author into difficulty. Southey notes: 'For writing this book, and another entitled "Sunday no Sabbath" [1636], Dr Pocklington was deprived of all his living, dignities and preferments, disabled from ever holding any place or dignity in Church or Commonwealth, and prohibited from ever coming within the verge of the King's Courts. And the book was ordered to be burnt by the hangman.' It is, though, 'remarkably free from the ill spirit of the times in which it was written'. Possibly the poet was thinking of the political insecurities of his own age and position; indeed he expresses a good deal of sympathy and admiration for this fellow courtier, who found himself at the wrong end of what Southey calls an 'abominable tyranny'.

The work was read by Southey as part of his research for The Book of the Church, in which Pocklington is mentioned in volume II, a passage echoing the note here. Though Southey was a prodigious reader he rarely annotated his books; in the 1844 sale comprising almost four thousand books, fewer than one hundred feature annotations in his hand.

STC 20075.
You may also be interested in...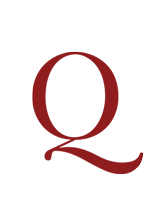 PRESERVING LIBRARIES IN THE CIVIL WAR [LIBRARIANSHIP].
An Ordinance by the Lords and Commons assembled in Parliament, for the Preservation and Keeping together for publique Use, such Books, Evidenees [sic], Records and Writings sequestred or taken by Distresse or otherwise, as are fit to be so Preserved. 18 Novemb. 1643 ...
First edition, an important document for the preservation of libraries and archives in the Civil War. It deplores as 'prejudiciall to the publique' any 'dispersing by sale or otherwise' of books seized by the parliamentary Committees for Sequestration or Distresses, whether 'Manuscripts or written Bookes, proceedings of Courts, evidences of Lands ...' or 'whole Libraries, and choice Collections of printed Bookes'.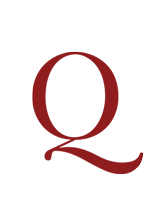 DONNE, John.
Six Sermons upon severall Occasions, preached before the King, and elsewhere: by that late learned & reverend Divine john Donne, Doctour in Divinitie, and Dean of S. Pauls, London.
First edition of all six texts, each one with its separate title page. Six Sermons comprises 'Two Sermons Preached before King Charles, upon the xxvi verse of the first Chapter of Genesis', 'A Sermon upon the xix verse of the ii Chapter of Hosea', 'A Sermon upon the xliiii verse of the xxii Chapter of Matthew', 'A Sermon upon the xxi verse of the v Chapter of John', and 'A Sermon upon the xv verse of the vii Chapter of John'. These sermons were afterwards collected in Fifty Sermons (1649).