FLORIOGRAPHY
[POETRY.]
Anthology of manuscript floriographic poetry,
dated June 1853.
12mo, pp. [60], [8, blank]; manuscript in black ink, some leaves blindstamped De La Rue & Co; presentation inscription in pencil to first page, 'From Uncle James to Joshua'; bound in half maroon straight-grain morocco over marbled boards, some loss to corners and spine, but holding firm.
£250

Approximately:
US $322
€283
Added to your basket:
Anthology of manuscript floriographic poetry,
A collection of twenty-six apparently unpublished poems in manuscript, presented as an alphabetical acrostic. The poems express the perfection and the language of flowers – that is, the meaning embodied by each variety. Examples given here include ox-eye for patience, quince blossom for temptation, and yellow xanthiums for rudeness.

The style and sentiment reflect the heightened popularity floriography enjoyed in the period, both in Britain and America.

The poems comprise:
Amaranth, everlastingly the same
Bay leaf, I change but in death
Canterbury Bell – Youthful constant
Daisy, Cheerfulness
Everlasting flower, Never forget Immortal
Forget-me-not
Geranium, Home a place of rest
Hawthorn, Hope on hope ever
Ivy, I cling to thee!
Juniper – Help or Protection
King's Cup – Youthful gays
Lily – purity and sweetness
Moss Rose – Beauty
Nasturtium, Splendour
Ox Eye, Patience
Periwinkle – Early Friendship
Quince Blossom – Temptation
Rose Red – Happy Love
Speedwell – Faithful Love
Travellers Joy – Safety
Union, Rose-Thistle-Shamrock
Violets Blue, Faithfulness
Wallflower, Fidelity in Misfortune
Xanthium Yellow, Rudeness
Yew, Melancholy
Zephyr Flower, Expectation
You may also be interested in...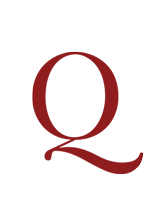 HUGHES, Langston and BONTEMPS, Arna (edit.); ZHANG QI (transl.).
Hei ren shi xuan [The poetry of the Negro].

Very rare second edition (first edition 1957) of the Chinese translation of The poetry of the Negro, 1746 – 1949, an anthology of poems by African American writers first published in the United States in 1949 and including, amongst others, George Moses Horton, James Weldon Johnson, Paul Lawrence Dunbar, Margaret Walker, Countee Cullen, Melvin Tolson, as well as Langston Hughes, the editor of the collection, and Caribbean poets such as Claude McKay.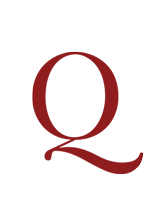 [MORGAN, Macnamara].
The Causidicade. A Panegyri-Satiri-Serio-Comic-Dramatical Poem. On the strange Resignation, and stranger-Promotion. .
First edition, a verse satire on the sudden resignation as solicitor-general of Sir John Strange, one of the 'old corps' who still supported Walpole after his fall, and the appointment as his successor of William Murray, a member of the Duke of Newcastle's circle. There is a satirical 'Dramatis Personæ' of Devouring Bears, Hungry Wolves, Cheating Foxes, Ravenous Vultures and the like. A contemporary hand identifies many of the disguised allusions. At first there was a rumour that Fielding was the author, which he indignantly denied ('I never saw that infamous, paultry libel, till long after it had been in print').