FLORIOGRAPHY
[POETRY.]
Anthology of manuscript floriographic poetry,
dated June 1853.
12mo, pp. [60], [8, blank]; manuscript in black ink, some leaves blindstamped De La Rue & Co; presentation inscription in pencil to first page, 'From Uncle James to Joshua'; bound in half maroon straight-grain morocco over marbled boards, some loss to corners and spine, but holding firm.
£250

Approximately:
US $310
€276
Added to your basket:
Anthology of manuscript floriographic poetry,
A collection of twenty-six apparently unpublished poems in manuscript, presented as an alphabetical acrostic. The poems express the perfection and the language of flowers – that is, the meaning embodied by each variety. Examples given here include ox-eye for patience, quince blossom for temptation, and yellow xanthiums for rudeness.

The style and sentiment reflect the heightened popularity floriography enjoyed in the period, both in Britain and America.

The poems comprise:
Amaranth, everlastingly the same
Bay leaf, I change but in death
Canterbury Bell – Youthful constant
Daisy, Cheerfulness
Everlasting flower, Never forget Immortal
Forget-me-not
Geranium, Home a place of rest
Hawthorn, Hope on hope ever
Ivy, I cling to thee!
Juniper – Help or Protection
King's Cup – Youthful gays
Lily – purity and sweetness
Moss Rose – Beauty
Nasturtium, Splendour
Ox Eye, Patience
Periwinkle – Early Friendship
Quince Blossom – Temptation
Rose Red – Happy Love
Speedwell – Faithful Love
Travellers Joy – Safety
Union, Rose-Thistle-Shamrock
Violets Blue, Faithfulness
Wallflower, Fidelity in Misfortune
Xanthium Yellow, Rudeness
Yew, Melancholy
Zephyr Flower, Expectation
You may also be interested in...
C[OLOMBO]. A[POTHECARIES]. CO. LTD.
Caryota Urens (Kitul), Botanical Study,
Charles Scowen arrived in Ceylon around 1873 and was initially an assistant to R. Edley, the Commission Agent in Kandy before opening a photographic studio around 1876. By 1885 his photography firm had studios in Colombo and Kandy. Scowen was a later arrival to Ceylon than Skeen and his work is less well-known, but: 'Much of Scowen's surviving work displays an artistic sensibility and technical mastery which is often superior to their longer-established competitor. In particular, the botanical studies are outstanding…' (Falconer, J. and Raheem, I., Regeneration: a reappraisal of photography in Ceylon 1850 –1900, p. 19). In the early 1890s the firm was being run by Mortimer Scowen, a relative of Charles Scowen. By about 1894 the firm's stock of negatives had been acquired by the 'Colombo Apothecaries Co Ltd'. This print is likely to have been made in the 1890s from negatives made earlier.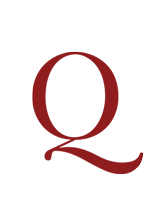 THE NEWARK PIRATE'S SURREPTITIOUS REPRINT BYRON, George Gordon, Lord.
Poems original and translated … Second Edition.
Unacknowledged reprint of the 'second' [i.e. first] edition of Poems original and translated, printed by Ridge without Byron's permission. As the first printing ran out Ridge told Byron that he had reprinted some sheets to make up a few more copies; in fact he was to continue to reprint the whole volume surreptitiously on paper watermarked 1811. John Murray later noticed either this imposture or the spurious 'large paper' copies of Hours of Idleness, and informed Byron who replied, 'I have no means of ascertaining whether the Newark Pirate has been doing what you say – if so – he is a rascal & a shabby rascal too – and if his offence is punishable by law or pugilism he shall be fined or buffeted' (5 February 1814).