HERALD OF THE RENAISSANCE
POMPONAZZI, Pietro.
Opera.
[Basel, Henricus Petri, 1567].
8vo, pp. [lvi], [4, blank], 1015, [1]; without the blanks a7-a8; printer's device at end, woodcut initials; title-page repaired at gutter and lower margin, first four leaves with slightly frayed and browned margins, occasional light toning, but a very good copy in modern polished brown morocco, sides filleted in blind, panelled spine with contrasting lettering-piece; old ownership inscription to top of a2 (E. or C. Warlon), embossed stamps of Wigan Public Library on the title and the colophon.
£7500

Approximately:
US $9842
€8388
Rare first edition of Pomponazzi's essay On fate, free will, and predestination (De fato… libri V), published posthumously in this collective edition prepared by his pupil Gulielmus Gratarol. Gratarol's editions of Pomponazzi's writings were instrumental in divulging the thought of one of the most influential philosophers of the Renaissance.

Before the author's death, Pomponazzi's works had been circulating clandestinely in manuscript since the condemnation, in 1516, of De immortalitate animae, which argued the impossibility of a philosophical demonstration of the immortality of the soul. The book was publicly burnt in Venice. De fato, here printed for the first time, is perhaps the most speculatively ambitious and compromising of all. It examines the relationship between free will and providence. Pomponazzi refutes centuries of theologians' attempts to reconcile God's foreknowledge and human freedom, and is in sympathy with the stoics' position, observing in nature and history the evidence of a universal law of necessity, an iron law of determinism which reveals God as 'the cruellest of all beings, the supreme hangman, most unjust'.

Like the burnt De Immortalitate, De fato takes its author and readers to a most uncomfortable yet necessary impasse between reason and faith. Its unorthodoxy is perhaps heightened in the first appearance here, joined with other writings where Pomponazzi addresses magic and the alchemic properties of natural elements.

Adams P 1826; Caillet III, 8818; Graesse VI, 47; Rosenthal 3020 ('Tres rare et fort recherché'); Wellcome I, 5154.

You may also be interested in...
ALBERTI, Leon Battista.
Hecatomphila che ne insegnia l'ingeniosa arte d'amore. Deiphira che ne mostra suggir il mal principiato amore.
A combined edition of the Ecatomfila and the Deifira, Alberti's two dialogues on love. They originally appeared separately in 1471, probably the first works of literature by a living author printed in Italian. They treat the vagaries of love from different perspectives. In the Ecatomfila, a woman, expert in matters of love, counsels her youthful listeners on how to secure and keep love. The ideal lover is prudent, modest, and virtuous; above all, he is a man of letters. In the Deifira Filarco counsels Pallimacro, hopelessly in love with Deifira, on the dangers of love and on how the humanist may experience the intensity of love as a young man without abandoning his literary and artistic pursuits.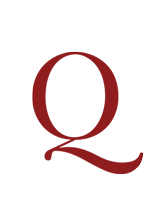 FLUDD, Robert.
Philosophia Moysaica. In qua sapientia & scientia creationis & creaturarum Sacra veréque Christiana (ut pote cujus basis sive Fundamentum est unicus ille Lapis Angularis Jesus Christus) ad amussim & enucleaté explicatur. [with:] Responsum ad Hoplocrisma-Spongum M. Fosteri Presbiteri, ab ipso, ad unguenti armarii validitatem delendam ordinatum ...
a very good copy in contemporary vellum of the first edition of fludd's moysaical philosophy.