POPE, Alexander.
Of false Taste. An Epistle to the right honourable Richard Earl of Burlington. Occasion'd by his publishing Palladio's Designs of the Baths, Arches, Theatres, &c. of Ancient Rome … The third Edition. London: Printed for L. Gilliver … 1731 [1732]. [With:]

POPE, Alexander. An Epistle to the right honourable Richard Lord Visct. Cobham … London: Printed for Lawton Gilliver … 1733. [and with:]

POPE, Alexander. Of the Characters of Women: an Epistle to a Lady … London: Printed by J. Wright for Lawton Gilliver … 1735.
London, L. Gilliver, 1731-1735.
Three works, folio, pp. 14, [2, advertisements]; pp. [4], 13, [3, blank and advertisements]; and pp. [2], 16, [2, advertisments], with a half-title; terminal pages slightly dusty in each work, but very good copies, bound together in modern boards.
£850

Approximately:
US $1202
€973
1) Third edition of Of false Taste, published on 15 January 1732, adding Pope's long letter to Burlington in reply to 'the clamour rais'd about this epistle'. This is the first of three issues, with the misprint 'Cielings' on p. 11. Griffith 267; Foxon P912.

2) First edition of Pope's third Epistle or 'Moral Essay', to Lord Cobham, now generally known by its half-title – 'Of the Knowledge and Character of Men': 'The wild are constant, and the cunning known, / The fool consistent, and the false sincere; / Priests, princes, women, no dissemblers here.' There was only one separate folio edition. Griffith 329; Foxon P920; Rothschild 1611.

3) First edition, second issue, with 'Flettstreet' corrected to 'Fleetstreet' in the imprint. The 'Lady' was Pope's friend Martha Blount, who eventually became his mistress. The 'Advertisement' is an inserted leaf printed as conjugate with the terminal advertisements (which are often wanting, but are present in this copy). Griffith 361; Foxon P917.
You may also be interested in...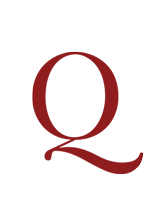 WITH CHARACTERS BY WEBSTER, DEKKER, AND DONNE OVERBURY, Sir Thomas.
Sir Thomas Overbury His Wife. With Additions of new Characters, and many other Witty Conceits never before printed. The sixteenth Impression.
Sixteenth edition of the most popular character book of the early seventeenth century.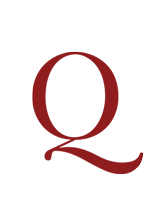 WALLER, Edmund.
Poems, &c. written by Mr. Ed. Waller … and printed by a Copy of his own Hand-Writing. All the lyrick Poems in this Booke were set by Mr. Henry Lawes, Gent. of the Kings Chappell, and one of his Majesties private Musick. Printed and published according to Order.

Second, first licensed, edition of Waller's first and most important collection, published while he was in exile, and shortly preceded by an unlicensed volume, Workes (London, Thomas Walkley, 1645) (Wing W 495) – 'an adulterate Copy, surreptitiously and illegally imprinted, to the derogation of the Author, and the abuse of the Buyer' (prefatory 'Advertisement to the Reader').