[POPE, SWIFT etc.]
Miscellanies in Prose and Verse. The first Volume. [With:] Miscellanies. The Second Volume. [and:] Miscellanies. The last Volume.
London: Printed for Benjamin Motte … 1727.
Three volumes, 8vo., pp. 16, [4], 408; [14], 358; [2], [3]-92, [4], iv-vi, [2], 8, 17-64, 313, [7], with the 'Advertisement to the Reader'; in vol. I, K7-8 and Z6-7 are uncancelled, in vol. II P3 is a cancel; in the Last Volume, 2A1 (a superfluous divisional title) and U4 are cancelled (the latter to allow for new material on X-Y4), but not 2A2-3; with an engraved monogram device on each title-page; gathering P is misbound following Q in vol. I, occasional spots and stains, but very good copies, though a made-up set, vol. I in contemporary speckled calf, vols. II and III in contemporary panelled calf, joints cracking.
£1000

Approximately:
US $1414
€1145
First edition of the 1727 Pope-Swift Miscellanies, an important collection, printing many pieces for the first time. The Last Volume in particular contains the first appearance of thirteen poems by Pope, including Peri Bathous (pp. 1-64), and sixteen by Swift, including the five poems for 'Stella's Birthday'.

As the Preface, signed by Pope and Swift, explains, 'The Papers that compose the first of these Volumes were printed about sixteen years ago [Swift's Miscellanies 1711], to which there are now added two or three small Tracts; and the Verses are transferred into a Volume apart. The second (and perhaps a third) will consist like this, of several small Treatises in Prose, wherein a friend or two [Gay, Arbuthnot etc.] are concerned'. In the end publication was delayed for Swift to return from Dublin, and the first two volumes were published together in June 1727; the third, though dated 1727, was published in 1728, and came as a rather a surprise to Swift.

The make-up of the Last Volume is particularly complicated. Peri Bathous and the poems on pp. 297-313 were late insertions and were not mentioned on the original Contents pages (A2-3 in the main sequence, cancelled in many copies including Swift's own, and not known to Griffith, but present here); new Contents leaves were printed as Y3-4, this time mentioning the new material. A later issue adds an errata leaf.

The 'Advertisement to the Reader' was inserted in the Last Volume as an afterthough in direct response to publications like Edmund Curll's unauthorized Miscellanea 1727: 'What has been said in the Preface to the first Volume in relation to these Miscellanies in general, we think fit to repeat here of the Verses in particular. That all which we have written of this kind are contain'd in it; and that all others, printed in our Names, are Impositions both on us and on the Publick.'

A supplementary fourth volume, confusing named The Third Volume to fit into the existing sequence of First, Second, and Last Volumes, was added by Motte and Gilliver in 1732, completing the canonical Miscellanies. It is not present here. Other publishers added fifth to tenth volumes in 1735-43 in an attempt to produce a collected edition of Swift.

Griffith 184, 185 and 196 (approximately); Teerink-Scouten 25 (1a), (2a/b) (i.e. P3 a cancel), and (3a/c) (i.e. with both sets of Contents but also the 'Advertisement'); Rothschild 1421.
You may also be interested in...
TYRANNICIDE JUSTIFIED [SEXBY, Edward, and Silius TITUS].
Traicté politique, composé par William Allen, Anglois, et traduit nouvellement en François, où il est prouvé par l'example de Moyse, & par d'autres, tirés hors de l'escriture, que tuer un Tyran … n'est pas un meurtre.
First edition in French, rare, of Killing noe murder (1657), the translation sometimes attributed to the abbé de Marigny.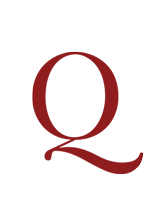 MASQUERADES, MORALITY AND PUBLIC BROTHELS ESSAY UPON MODERN GALLANTRY (AN).
Address'd to Men of Honour, Men of Pleasure, and Men of Sense. With a seasonable Admonition to the young Ladies of Great Britain … The Second Edition.
Second edition, unrecorded, published in the same year as the first – apparently from the same setting of type with the title-page altered to add the edition statement.