PORCELAIN PAINTS CASE.
Black folding linen case containing a set of 98 glass vials filled with original powder pigments for painting porcelain wares.
[Germany, c. 1880s].
Black cloth case unfolded (320 x 250 mm.), with 98 vials held in place by loops, two loops empty and vials missing, one vial empty, all other filled with varying pigments; each vial (45 mm.) with original mss paper label (either with a number, or initials, and four fully identified in German) and sealed by original stopper cork, a few corks chipped, but all sealing perfectly; the linen case with some minor rubbing on the exterior.
£1500

Approximately:
US $2108
€1716
An unusual survival. This is a porcelain painter's over glaze pigment case which contains a wide variety of colours. The numbered vials presumably enabled the craftsman to follow a pre-determined colour scheme corresponding to a numbered master diagram which indicated which hues were to be applied where.

China or porcelain paint pigment does not dissolve in water or oil, because the pigments are made up of metallic oxides blended with fine powdered glass. The powdered glass acted as a flux so that the glaze and coloured paint would adhere together permanently upon firing.
You may also be interested in...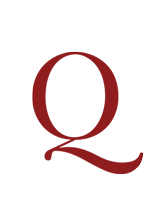 TURNER, Joseph Mallord William.
Picturesque Views on the Southern Coast of England, from drawings made principally by J.M.W. Turner and engraved by W.B. Coke, George Cooke, and other eminent engravers.
First edition. Originally published in parts between 1814 and 1826, this is the 1826 re-issue in two volumes with the plates arranged geographically from Kent to Somerset. Turner provided forty watercolours for the project. This was a companion piece to the earlier published Rivers of England, and reproduced the atmospheric effect of Turner's watercolours to great effect. The engravings were etched by the Cooke brothers, with the help of some other engravers towards the end because the series was a long time in the making. The accompanying descriptive text was written by William Combe, better known as the author of Doctor Syntax, although the engraver John Landseer and Turner himself had both been previously considered as contributors. The series played its part in showcasing the glories of the English coastline.
GENTILHOMME ANGLAIS [HAZARD, James].
Catalogue raisonné de l'excellent et nombreuse collection d'estampes et de desseins qui composaient le cabinet de feu M. James Hazard, gentilhomme Anglais, redigé & mis en ordre par, & sous la direction de N.j.T. Sas … Dont la vente se fera … dans la Maison mortuaire, … Mercredi le 15 Avril 1789 & jours suivans …
A rare sale catalogue of the important prints and drawing collection of the English collector and amateur etcher James Hazard (1748-1787) who was born in London but lived most of his life in Brussels, where he also died falling off his horse. Hazard was a man of independent means who devoted his short life to the pursuit of his collecting passions. He travelled often to Germany, France and Holland to secure pieces for his collection. An album of his own etchings is offered as lot 3759 (p. 630); his etchings were never published and he only distributed some to his friends. The verso of the title-page informs prospective buyers that there is going to be an auction of James Hazard's paintings on the 14th of April (the sale catalogue ran to only 11 pages) and a sale of his library was scheduled for May 1789 (a printed catalogue of 46 pages duly appeared).