PORTA, Giovanni Battista della.
De occultis literarum notis seu artis animi sensa occulte aliis significandi, aut ab aliis significata expiscandi enodandique libri IIII. Io. Baptista Porta Neapolitane auctore. Explicantur autem inter caetera & veterum quoque scriptorum loca, hac de arte loquentia indidemque petita.
Montbéliard, Jaques Foillet for Lazarus Zetzner, 1593.
8vo, pp. [xvi], 275 (recte 271), 24, [16], woodcut device on title, with numerous woodcut diagrams, and tables in the text; title with small portion cut away from upper margin, touching a couple of letters of the beginning of the title, the T of Porta erased from title, two leaves cropped at outer margins; a very good copy in contemporary blind-stamped pigskin, a little rubbed; Nordkirchen bookplate.
£2500

Approximately:
US $3499
€2835
Third edition (the second authorised), revised by the author, complete with appendix, index, and three volvelles, as yet unassembled, on one sheet. this edition includes at the end 'cryptology's first set of synoptic tables. These showed in graphic form the path the cryptanalyst must follow in his analysis of a given cryptogram, with the forks he must take if the message shows one characteristic as opposed to another' (Kahn pp. 142-143).

Caillet 8856, note; Galland p. 147; Riccardi I/2 309; Roller and Goodman II, p. 320; Wheeler 67 (without index; both Riccardi and Roller and Goodman call for 11 pages of index only).

SW145
You may also be interested in...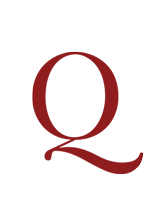 THE POPE AS ANTICHRIST DU ROSIER, Simon.
Antithesis Christi et Antichristi, videlicet Papae.
Rare edition of this satirical attack on the Catholic Church and the Pope by the Protestant minister Simon Du Rosier (or Rosarius), first published in Wittemberg in 1521. An excellent example of the 'antithesis genre', of which Luther's Passional Christi und Antichristi is the most famous expression, Du Rosier's work is illustrated by a series of woodcuts, attributed to Bernard Salomon after Lucas Cranach, which cleverly juxtapose the life of Christ with the luxury and dissolution of the Pope in order to back the Lutheran tenet that the Pope is the Antichrist.
UTOPIA MORE, Thomas.
The Common-wealth of Utopia: containing a learned and pleasant Discourse of the best State of a publike-Weale, as it is found in the Government of the new Ile called Utopia …
Fifth edition of More's Utopia in English, translated by Ralph Robinson – the last edition of his translation, first published in 1551, and revised in 1556. Alsop printed a corrected edition in 1624, with a dedication to More's grandson, Cresacre More, which is reprinted here.