POSTLETHWAYT, Malachy.
Great-Britain's true system: wherein is clearly shewn, I. That an increase of the public debts and taxes must, in a few years, prove the ruin of the monied, the trading, and the landed interests. II. The necessity of raising the supplies to carry on the war, within the year. II. That such a design, however seemingly difficult, is very practicable: with a sketch of various schemes for that purpose. IV. An expedient which will support the public credit, in all times of public distress and danger. To which is prefixed, an introduction, relative to the forming a new plan of British politicks, with respect to our foreign affairs, and our connections on the continent. …
8vo, pp. vii, [1] blank, cl, 363, [1] blank; light offsetting throughout, marginal browning of the endpapers, title and the last leaf, but a good copy in contemporary sprinkled calf, boards gilt ruled, raised bands and gilt ruling and a gilt morocco lettering piece to the spine, spine sunned with a couple of dark marks; Macclesfield library bookplate to the front pastedown and the usual blind stamps to the first few pages.
£550

Approximately:
US $772
€627
First edition of the last published work of that eighteenth-century British Mercantilist 'whose vision was undiluted by vestiges of humanitarism', most famous for his Universal Dictionary of Trade and Commerce (1751-1755), which was twenty years in the making (The New Palgrave).

Postlethwayt's is a name with which, according to Schumpeter, every student of economics should be familiar. Writing of the work offered here, Schumpeter comments that 'he was intelligent enough to see the importance of Cantillon's book' (p. 372), the, then unpublished, Essay on the Nature of Trade in General; in the nineteenth century the lengthy, unacknowledged quotations from Cantillon in this work were used to dismiss Postlethwayt as a mere plagiarist (Oxford DNB). Schumpeter reads Postlethwayt's interpretation of 'interest as a payment to hoarders by those who stand in need of it, i.e. as a payment necessary in order to overcome people's reluctance to part with cash' as an early form of 'Lord Keynes' own-rate theory of interest' (p. 372).

Goldsmiths' 9266; Higgs 1514; Kress 5639; Sabin 64565; also see Schumpeter, p. 372.
You may also be interested in...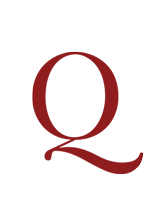 THICKNESSE, Philip.
A Year's Journey through France and Part of Spain.
First Irish edition; an edition was published in Bath in the same year. 'Disappointed in the expectation of falling heir to some property, 1775, "driven out of his own country with eight children in his train," he removed himself to Spain, where he thought he could live more cheaply than in England. This trip employed him until November, 1776, and produced the above book' (Cox). As well as recounting Thicknesse's own experiences, the work also contains advice for would-be visitors to France, for instance discouraging men from taking attractive wives to Paris (lest they be corrupted by the local ladies, famed for their rather slapdash take on marital fidelity and for their equally licentious husbands). Boswell records being recommended the book by Dr Johnson on 3rd April 1778.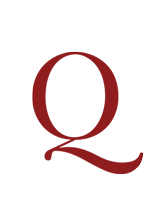 TURGOT,
Anne Robert Jacques and DUPONT de NEMOURS, Pierre Samuel, ed. Oeuvres posthumes ... ou mémoire de M. Turgot, sur les administrations provinciales, mis en parallele avec celui de M. Necker, suivi d'une lettre sur ce plan, & des observations d'un républicain sur ces mémoires; & en général sur le bien qu'on doit attendre de ces administrations dans les monarchies.
First edition, published by Honoré Gabriel Mirabeau. The work was originally drawn up by DuPont de Nemours in 1776 under the title Mémoire sur les municipalités after a draft left by Turgot. The Lettre which begins on page 99 was written by DuPont de Nemours and the Observations (p. 113ff.) by Brissot de Warville. The work was reprinted in 1788.