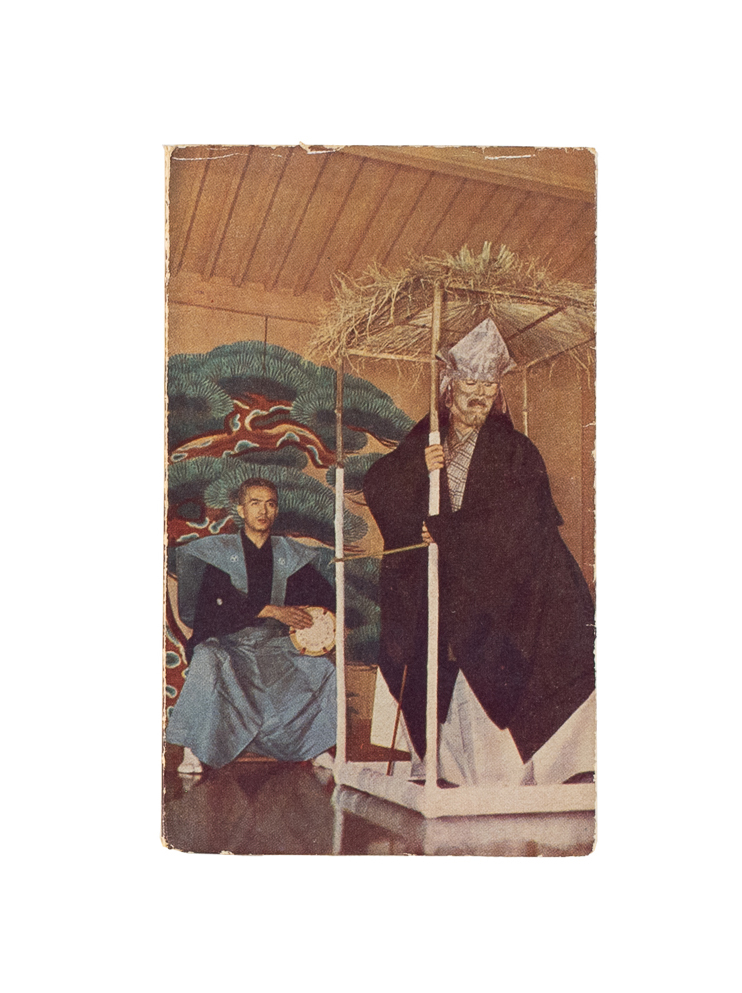 POUND, Ezra, and Ernest FENELLOSA.
Introduzione ai Nô, con un drama in un atto di Motokiyo: Kagekiyo.
Milan, All'insegna del pesce d'oro [Scheiwiller], [1958].
24mo? pp. 46, [2]; a fine copy, in the publisher's colour-printed wrappers, folded round stiff blanks.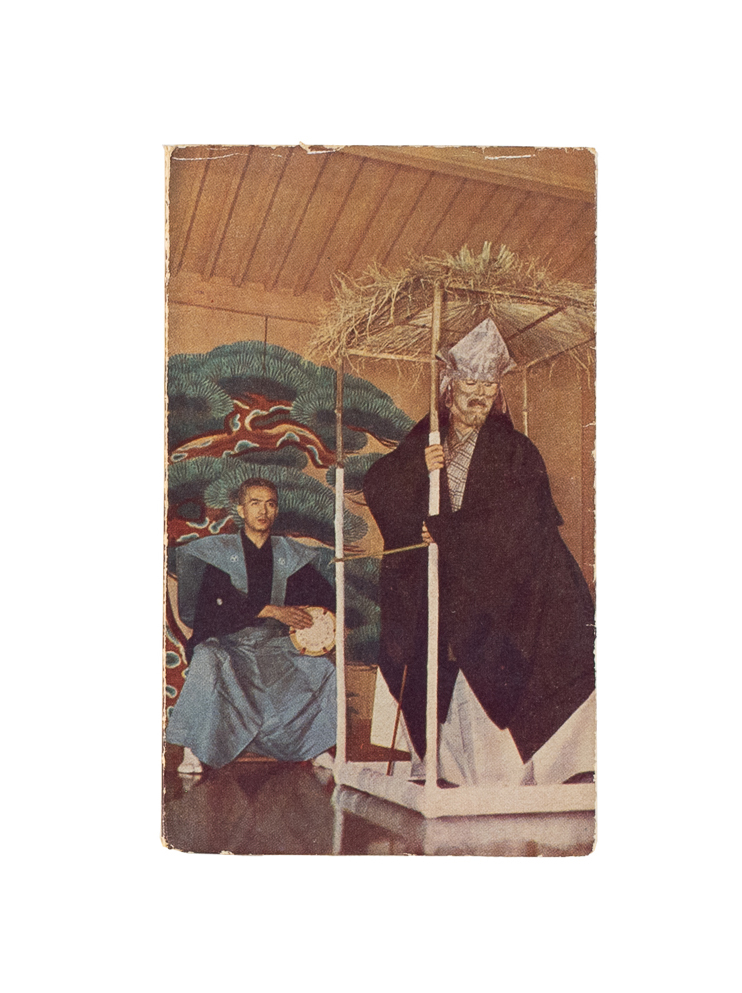 Added to your basket:
Introduzione ai Nô, con un drama in un atto di Motokiyo: Kagekiyo.
Third edition, translations of Pound's 'Introduction' and one play from Certain Noble Plays of Japan by his daughter Mary de Rachewiltz. This third edition added 'Un intervallo di 40 anni' by Pound, dated November 1958.

Gallup D73.
You may also be interested in...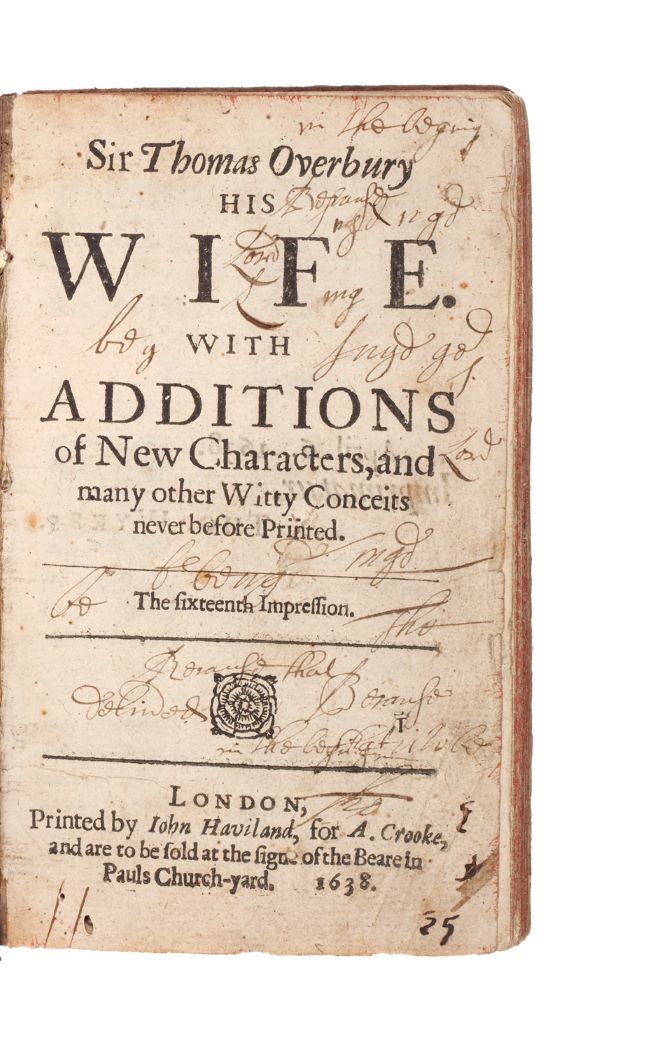 WITH CHARACTERS BY WEBSTER, DEKKER, AND DONNE OVERBURY, Sir Thomas.
Sir Thomas Overbury His Wife. With Additions of new Characters, and many other Witty Conceits never before printed. The sixteenth Impression.
Sixteenth edition of the most popular character book of the early seventeenth century.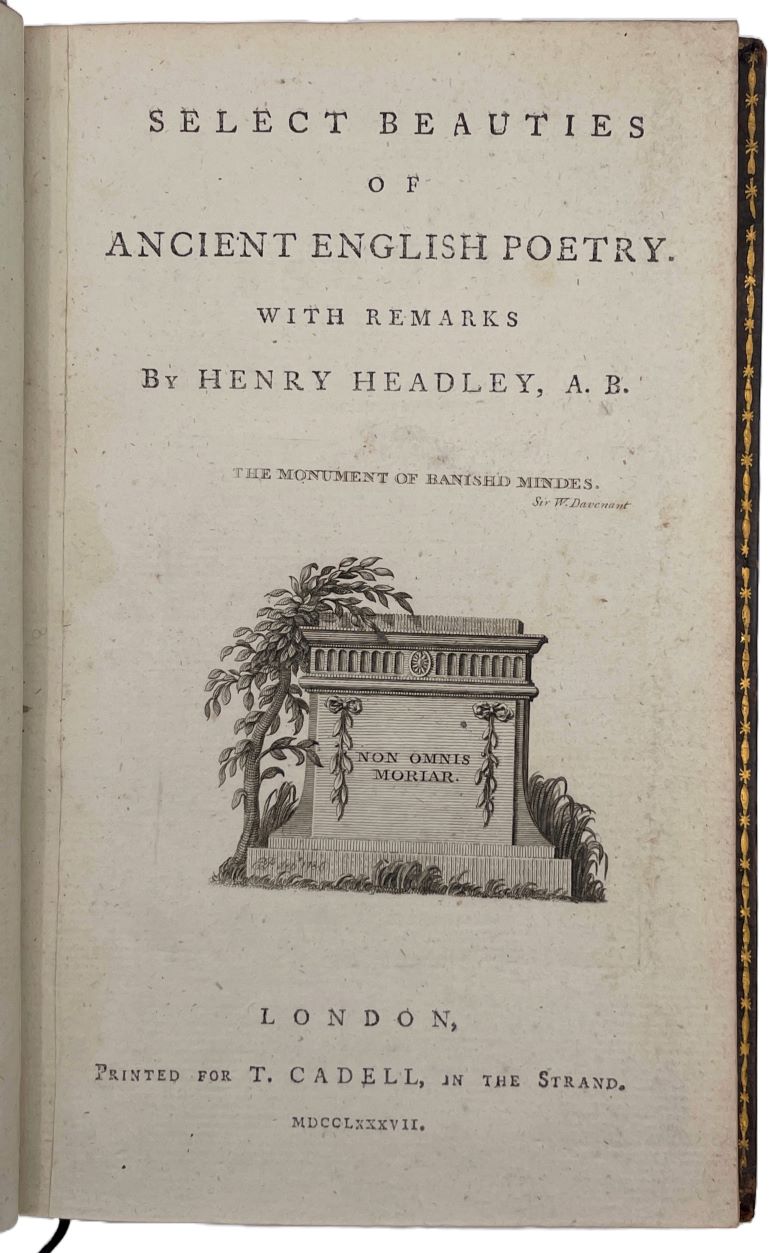 ELIZABETHAN POETRY HEADLEY, Henry, editor.
Select Beauties of ancient English Poetry …
First edition. This important miscellany – which would have been continued had not the young editor died in 1788 at the age of twenty-three – explores some of the byways of Elizabethan and early Stuart poetry. After a long introductory appreciation with biographical sketches of the poets, the verse is presented under headings such as Descriptive, Moral, Elegiac. The section of Sonnets – mainly by Daniel, Drayton, and Drummond – may have influenced Headley's Oxford friend, William Bowles, a subscriber, who two years later was to publish his first collection of Romantic sonnets.