WITH A 'COCKNEY' INSCRIPTION BY POUND
POUND, Ezra.
Selected Poems.
The New Classics Series. [New York, New Directions, 1949.]
8vo, pp. viii, 184, with a frontispiece portrait of Pound; a fine copy, in the publisher's red cloth, dust-jacket with a few small nicks, spine faded; bookplate of D.G. Bridson.
Added to your basket:
Selected Poems.
First edition, inscribed in a characteristic mix of the formal and the faux-Cockney 'Geoffrey Bridson certified + worthy owner hereof. / To which mi 'and [i.e. my hand]/ Ezra Pound / 9 A[ugust?] '56'. The book was given to the BBC Broadcater D.G. Bridson on the occasion of his visit to Pound at St Elizabeth's hospital in Washington DC in 1956 to make what he feared would be the last recordings of the poet. Bridson later recalled Pound reading his early 'Alfred Venison' poems 'in an Americanized form of Cockney'.

Pound and D.G. Bridson first crossed paths in the 1930s when Pound included a poem by Bridson in his Active Anthology (1933) – they corresponded at that time but they did not meet until 1951 when Bridson, now a force to be reckoned with in BBC radio, came to Washington o visit Pound in his detention in St Elizabeth's. 'To me, Pound … was the greatest living poet', Bridson later wrote in Prospero and Ariel. Bridson produced Women of Trachis for radio in 1954, visited Pound again in 1956 to make some recordings, including 'Four Steps', Pound's famous justification for his support of Mussolini; and then shot a television profile on Pound in Rapallo in 1959. They continued to meet and talk until 1963 as Pound lapsed slowly in silence.

The introductory 'Autobiography' (p. viii) appeared here for the first time.
You may also be interested in...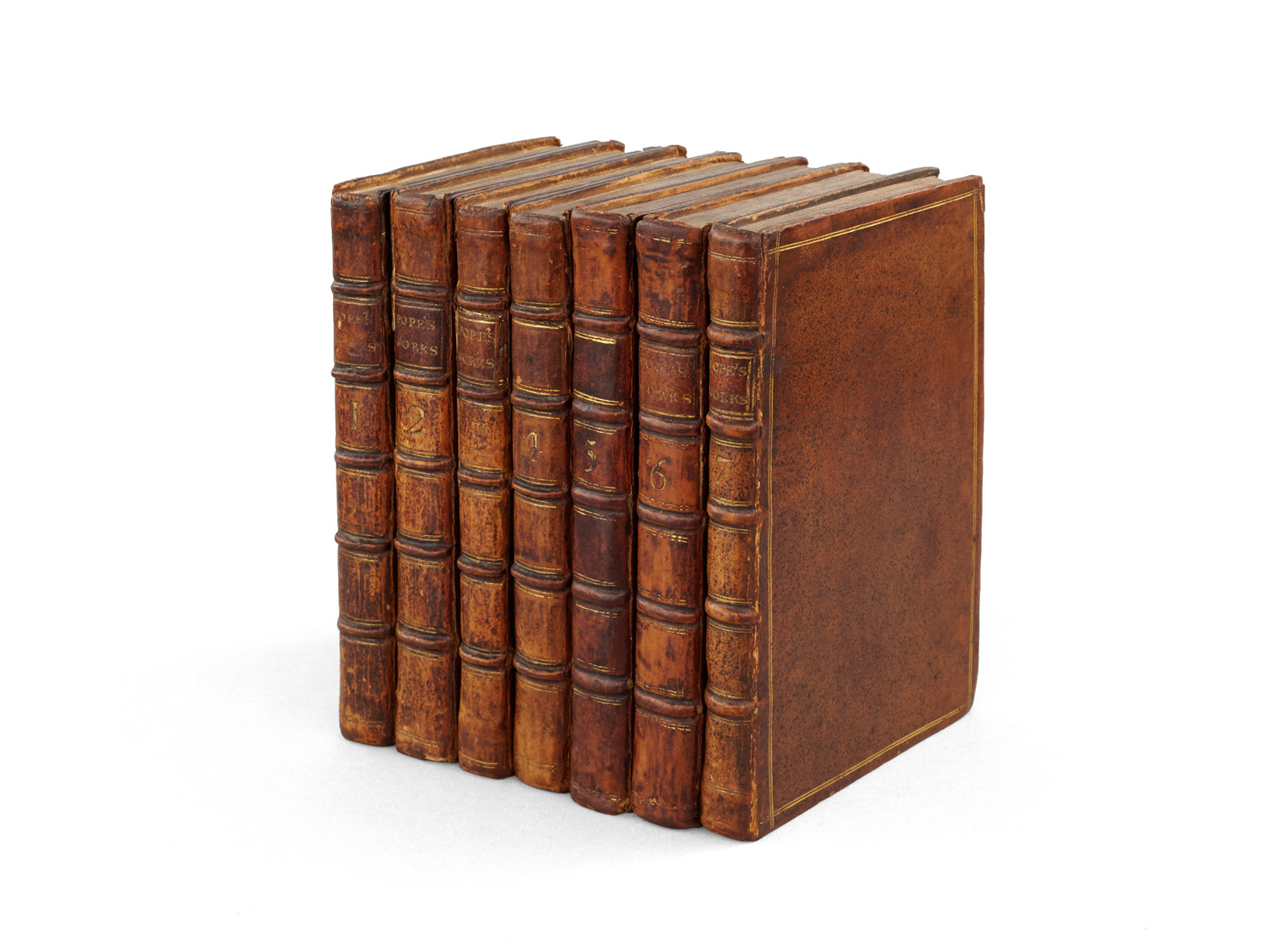 THE SMALL OCTAVO WORKS POPE, Alexander. 
The Works …  Vol. I [–VI].  With explanatory Notes and Additions never before printed. 
A fine set of the bibliographically complicated small octavo Works, including the scarce supplementary Vol II. Part II. 
PAN-SLAVIC POETRY – WITH ADDITIONAL AUTOGRAPH SONNET KOLLÁR, Jan.
Díla básnická … we dwau djljch ['A Collection of Poems … in two parts'].
First collected edition of Jan Kollár's works, inscribed to fellow poet and 'brother Slav' Ognjeslav Utješenowić-Ostrožinski, with an additional autograph sonnet written in his honour.