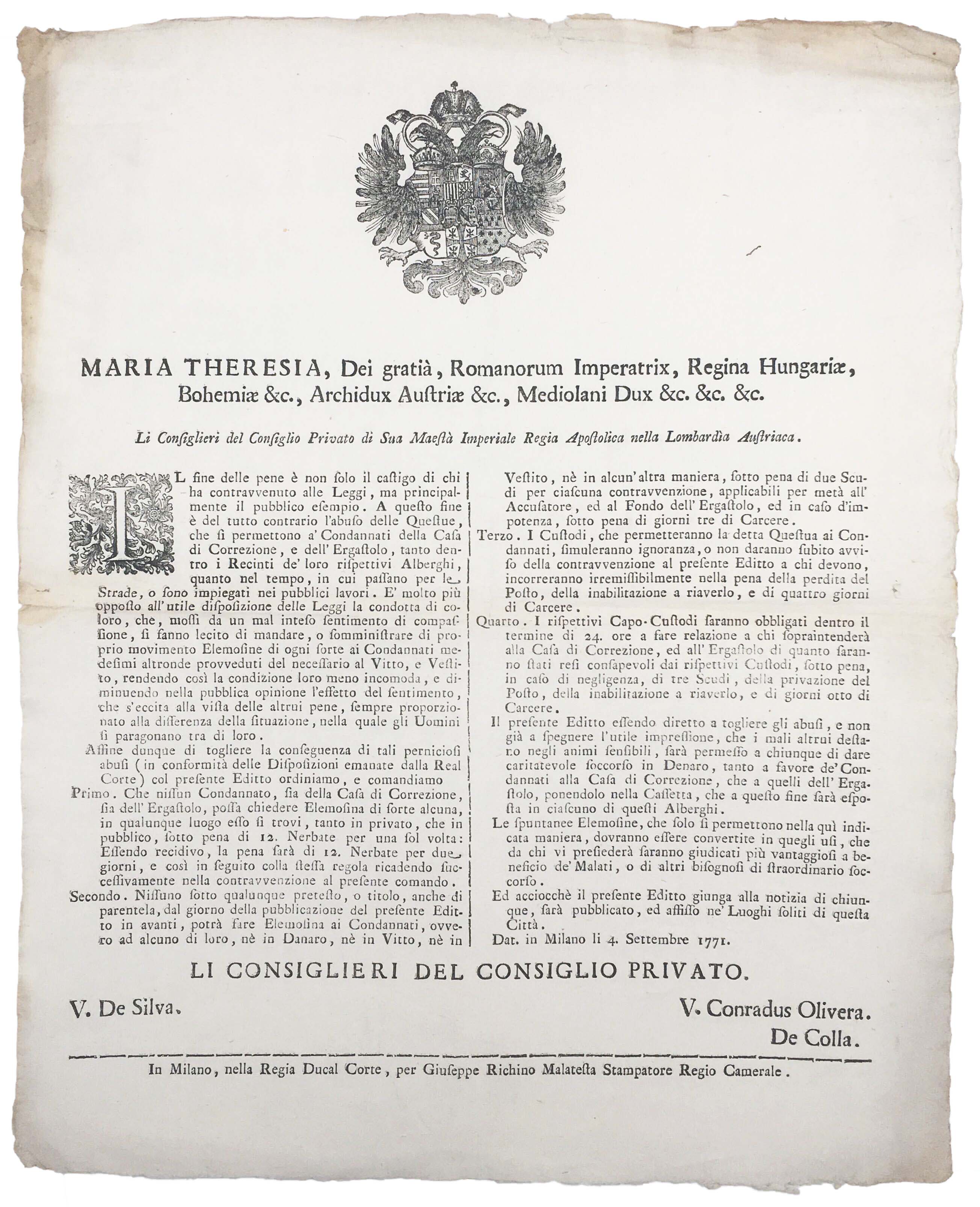 NO MORE CHARITY TO INDIVIDUAL PRISONERS
[PRISON REFORM.]
[Edict issued by the Austrian government in Milan forbidding convicts from obtaining personal charitable donations.]
Milan, 4 September 1771.
Folio (490 x 290 mm); large woodcut arms of Austrian Empire at head, large woodcut initial; a few small tears and some dusting to the edges of the margins, central vertical and horizontal crease from folding; a very good copy.
£400

Approximately:
US $564
€466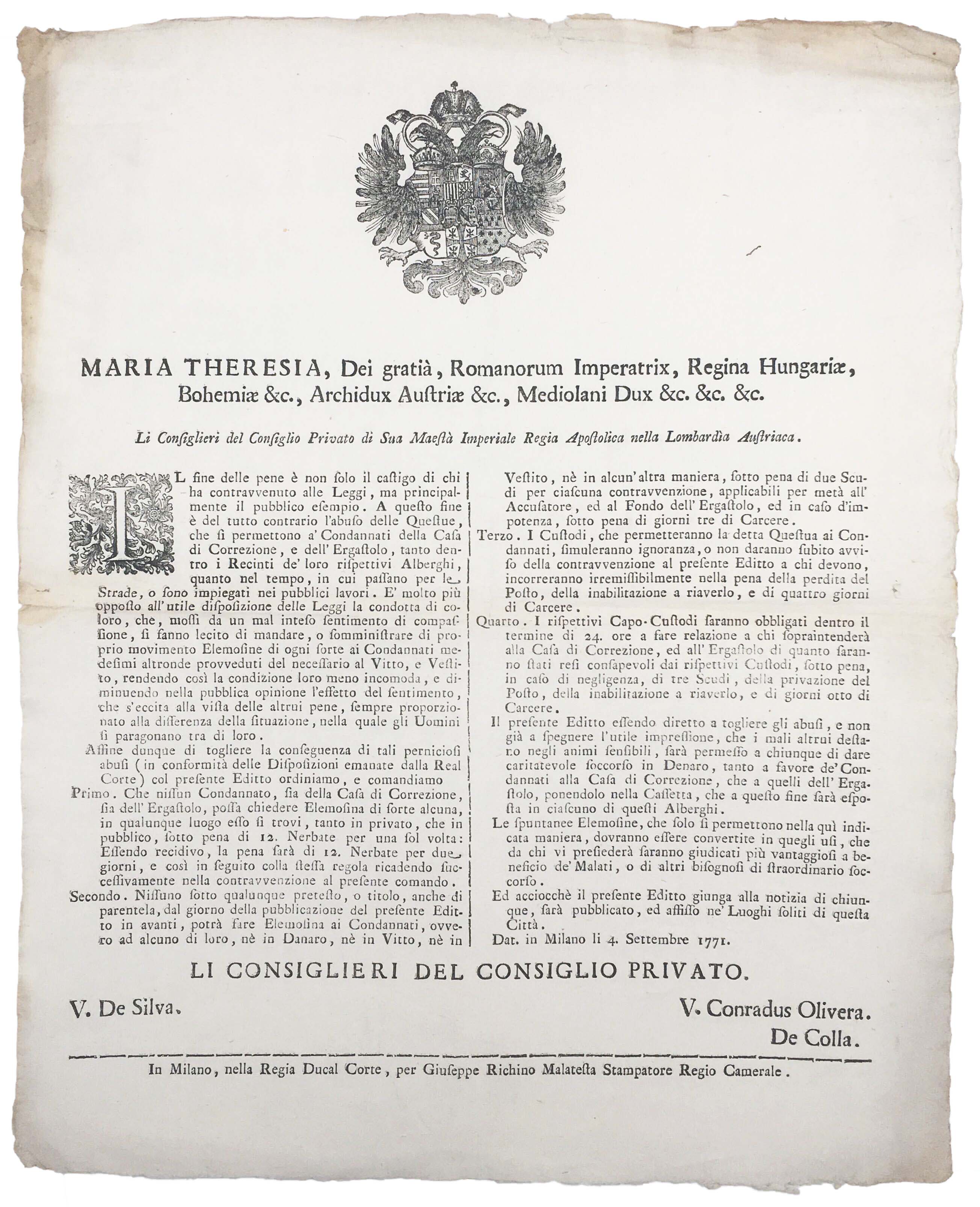 Added to your basket:
[Edict issued by the Austrian government in Milan forbidding convicts from obtaining personal charitable donations.]
A rare edict legislating in an understudied area of early prison reform, issued in the decades leading up to the great era of reform inspired by American prisons and advocated Europe-wide in the 1790s.

The document implicitly portrays a system undermined by the occasional, arbitrary and discriminatory nature of budgets for the welfare of prisoners, and the determination of officials of the Austrian Empire to introduce regularity and accountability to this area. The edict legislates on charity given to convicts. The details of the edict give an insight into the various ways in which convicts were able to obtain material support, mainly in the form of money, food and clothing, and mainly from relatives or through begging. Rather than benefitting the individual convict, the lawman decrees that voluntary donations should be made out to the prison, pooled, and redistributed according to needs. This pronouncement precedes the radical prison reforms inspired by the Pennsylvania model, described for the French public by de La Rochefoucauld in 1796, and promoted throughout Enlightened Europe thereafter.
You may also be interested in...
PRESENTATION COPY RELATION (A) of the defeating Card.
Mazarine & Oliv. Cromwell's Design to have taken Ostend by Treachery, in the Year 1658, written in Spanish by a Person of Quality (who was a chief Actor in the preventing of it) by way of a Letter to a Friend of his presently after the Businesse. Since printed in that Language, and now translated into English …
First edition, an account, apparently translated from an untraced Spanish original, of a failed attempt by Anglo-French forces to take the town of Ostend from the Spanish in 1658.
CRIMINAL JUSTICE IN THE FRENCH ARMY [FRANCE, Ministère de la Guerre.]
Compte général de l'administration de la justice militaire pour l'année 1843.
A handsome copy, perhaps bound for presentation, of this statistical report on military justice in the French army in 1843, dedicated to king Louis-Philippe by Alexandre Moline de Saint-Yon (1786–1870), a veteran of Waterloo who served as France's Minister of War between 1845 and 1847. The first such Compte appeared in the early 1830s soon after Louis-Philippe's accession, becoming an annual series thereafter.