FREE WILL, PROVIDENCE: THE EARLY FRAMING OF A PHILOSOPHICAL ISSUE
PROSPERUS AQUITANUS (Prosper of Aquitaine).
Opera.
Lyon, S. Gryphius, 1539.
Folio, pp. [x], 499, [1]; bound without blank *6; woodcut printer's device to title and at end, title within elaborate woodcut border signed I.F. illustrating Homer, the Muses and Greek philosophers; a very clean, good copy in eighteenth-century mottled sheep, panelled spine gilt in compartments, gilt lettering-piece, edges painted red; some worming to the spine, extremities rubbed, corners worn, some abrasions to sides; contemporary or near-contemporary monastic inscriptions to title (Augustinian College in Lisbon; a further Augustinian institution); nineteenth-century Louvain clerical library stamp to title; modern bookplate (Dr. E. Vandenbergh) to upper pastedown.
£1000

Approximately:
US $1374
€1171
Added to your basket:
Opera.
First edition of the collected works of the Early Christian author Prosper of Aquitaine (390–465), a disciple of St Augustine and the first continuator of Jerome's Universal Chronicle.

Human freedom is a foremost theme in the whole of Prosper's work, framed around the Augustinian topics of grace and free will. Although a layman, a notary who from Aquitaine moved to Rome to practice the legal profession at the highest level to become Pope Leo's adviser, Prosper engaged deeply with the philosophical and theological issues of his day, particularly the coexistence of Providence and freedom of choice. From Augustine and Prosper onwards, Western thinkers have contended with this problem for centuries: a dialectic which has produced an exceptional and lasting philosophical legacy.

Gültlingen (Gryphius) 520; Baudrier VIII, 126; Adams P 2168; Pettegree FB 83993.
You may also be interested in...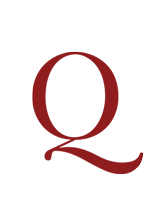 [PETERLOO.]
In the King's Bench. Between Thomas Redford, plaintiff; and Hugh Hornby Birley, Alexander Oliver, Richard Withington, and Edward Meagher, defendants, for an assault on the 16th of August. Report on the proceedings on the trial of this cause at Lancaster … and the judgement of the Court of the King's Bench in Easter Term following … Taken from the short-hand notes of Mr. Farquharson.
First edition of this report of the private prosecution brought by Thomas Redford, a hatter from Middleton and a flag-carrier at the St. Peters Field meeting , against members of the Yeomanry, including Hugh Hornby Birley who led the charge. It contains numerous eyewitness reports of the Peterloo massacre. The suit failed, representing the final exoneration of Birley.
A VISION OF CHRIST AFONSO I, king of Portugal.
Iuramento com que el rey dom Afonso Henriquez confirmou a visao de Christo nosso saluador.
Rare first edition of this account of Afonso I's vision of Christ on the cross on the eve of the Battle of Ourique, with a magnificent narrative woodcut to the title. On 25 July 1139 Afonso defeated Muslim forces under the Almoravid commander Muhammad Az-Zubayr Ibn Umar at Ourique, and was immediately proclaimed as the first king of Portugal.