PSEUDO-HEGESIPPUS.
De rebus a Iudaeoru[m] principibus in obsidione fortiter gestis, deq[ue] excidio Hierosolymorum, aliarumq[ue] ciuitatum adice[n]tium, libri V diuo Ambrosio Mediolanensi episcopo interprete. Eiusdem Anacephaleosis fini operis adiecta est.
Cologne, Jaspar Gennepaeus, 1544.
Folio, ff. [vi], 68, [1], wanting the final blank leaf; woodcut border to title, woodcut initials; lightly browned, small paper repairs to upper corner of title leaf and to margins of last four leaves, some marginal dampstaining at end, two small wormholes to head margin; else a good copy in modern quarter calf over cloth boards, gilt lettering to spine, edges red; dedication to verso of title crossed through in ink.
£650

Approximately:
US $908
€746
An early edition of this popular Latin account of the Jewish War of 66-73 AD, with a dedication by Philipp Melanchthon. The text borrows heavily from the Jewish War and Jewish Antiquities of the first-century Jewish historian Josephus, and is attributed in extant manuscripts either to Hegesippus – a possible corruption of Iosippus – or to Ambrose of Milan. Its composition is usually dated to the late fourth century: book 2 contains an allusion to the conquest of Britain by Theodosius c. 370 AD. The text is followed by the Pseudo-Ambrosian work Anacephaleosis, a Carolingian treatise on the destruction of Jerusalem, and the volume ends with tables of concordance between Hegesippus and Josephus's works.

The first edition, edited by Lefèvre d'Étaples and Michael Humelberg, was printed in Paris by Josse Badius in 1510. Its success was immediate and reprints appeared in quick succession in France, Italy and Germany. This Gennepaeus edition was the third to appear in Cologne, following those of Cervicornus (1525) and Soter (1530). The title-page border, featuring the death of Cleopatra, is by Hans Holbein (see A.F. Johnson, Selected essays on books and printing p. 224-5).

Adams H149; VD16 H1255. Not in BM STC German. COPAC records copies at Cambridge, Oxford, UCL, and Lambeth. Only one copy in the US is recorded on Worldcat (Yale).
You may also be interested in...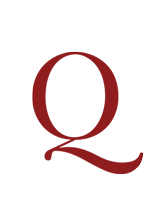 MENDELSSOHN, Moses.
Jerusalem oder über religiöse Macht und Judenthum.
First posthumous edition, originally published in 1783 by Friedrich Maurer in Berlin, of this later work by Mendelssohn (1729–1786), in which he supports religious and political toleration, and advocates separation of church and state and civil equality for Jews. The work was reprinted as recently as 2001.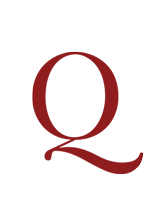 BELLIN, Jacques Nicolas.
Essai géographique sur les Isles Britanniques.
First edition. A description of the British Isles by the first chief hydrographic engineer of the Dépôt des cartes, plans et journaux du Ministère de la Marine. Alongside the geographical depiction of Great Britain, Bellin includes a guide to navigating its coasts and a treatise on the making of charts, with references to other cartographers and their work. The author, who held his post at the Dépôt for over fifty years, was a contributor to the Encyclopédie, admired as a philosophe, and a member of the Royal Society. His most celebrated works were the Neptune François (1753) and the Hydrographie française (2 vols, 1756–1765).