PUZZLEWELL, Peter, pseud.
The Phœnix; or, a choice Collection of Riddles and Charades …
London: Printed for J. Harris and Son … [c. 1820].
8vo., pp. [2, advertisments], 38, with a title-page vignette of a phoenix and 16 half-page woodcut illustrations (each with four vignettes), all with attractive contemporary hand-colouring; a very good copy in the original yellow printed card wrappers, somewhat dusty, spine a little worn; ownership inscriptions of George Jackson dated 1822 to endpapers, with three manuscript charades in his hand.
£750

Approximately:
US $1045
€849
First edition thus, a very scarce illustrated collection of riddles and charades, abridged from an earlier Newbery publication. The charming illustrations throughout, new to this edition, make the work a sort of children's emblem book. Written solutions are also included at the end. A contemporary (juvenile) reader has added charmingly naïve charades for 'plate-rack', 'lark-spur' and 'Frankfort' in manuscript.

Moon, Harris 696 (listing copies at V&A and UCLA); Gumuchian 4515. COPAC adds Cambridge.
You may also be interested in...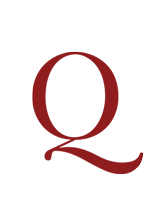 WILLIS, George Brandor.
View of Bayonne, taken from the sand hills on the left of the Adour, when occupied by the British forces on the 12 of March 1814, by Lieutenant George B. Willis, of the Royal Artillery. Dedicated with permission to the Rt. Hon. Earl Mulgrave, Master General of the Ordnance, &c. &c. &c. This print is intended to commemorate the illustrious return of Field Marshal the Duke of Wellington, and that proud period, when after a glorious career of victory, and the deliverance of Spain and Portugal by British valour and perseverance, the English standard was planted before the walls of Bayonne, and the legitimate sovereign of France recalled to add his seal to the general peace of Europe!
On his return from the Peninsular campaign, Wellington first took his seat in the House of Lords and was officially welcomed by the Queen at Buckingham House on 28 June, four days after the publication of this tribute by Edward Orme.
[ITALIAN.]
[BOOK OF COMMON PRAYER.] Il Libro delle Preghiere publiche ed Amministrazione de Sacramenti, ed altri Riti e Cerimonie della Chiesa, secondo l'Uso della Chiesa Anglicana; insieme col Saltero over i Salmi di David, come hanno da esser recitati nelle Chiese. E la Forma e Modo di fare, ordinare e consacrare Vescovi, Presbiteri e Diaconi.
First edition of the first translation of the Book of Common Prayer into Italian. The project was begun by Edward Browne while chaplain to Sir John Finch in Constantinople, perhaps incorporating an earlier, unpublished translation by William Bedell (the manuscript being listed in Griffiths' Bibliography of the Book of Common Prayer as Italian 1). Back in London, the work was completed by the Italian émigré merchant Giovan-Battista Capello (John Capell), a friend of Hobbes.