WITH CONTEMPORARY COLOURING
QUAD, Matthias.
Compendium universi complectens geographicarum ennarationum libros sex, ex quibus totius terrarum orbis situs universaliter ac particulariter, regionum et aquarum qualitates, urbium primordia, gentium mores, ferarum genera, mirabilia mundi, variarum item rerum eventus, non minus quam in amplissimo theatro videri ac percipi possunt. Ex optimis ut plurimum tam veteris quam huius aevi scriptoribus excerpta, in ordinem concinnum digesta, et in epitomen hanc redacta per Matthiam Quadum sculptorem.
Cologne, Wilhelm Lützenkirchen, 1600.
Small 8vo, pp. [xvi], 714, [1], [5, blank], with 12 folding engraved maps coloured in a contemporary hand; woodcut printer's device on title; printer's device and two initials coloured by a contemporary hand, capitals on title touched in red; text slightly browned due to paper quality, world map and map of Hungary a little indistinctly printed in places, but the maps in excellent condition; a very good, honest copy in contemporary vellum with remains of ties; slightly soiled and rubbed, tear in spine with small loss.
£10000

Approximately:
US $12572
€11062
First edition in Latin, rare, the maps all finely coloured by a contemporary hand. First published the previous year as Enchiridion cosmographicum, daß ist ein Handtbuechlin der gantzen Welt gelegenheit, with five maps only. The number of maps in the Latin edition seems to vary, but our copy contains an unusually full complement. The Latin edition also contains a new dedicatory epistle addressed to Lothar von Metternich, Archbishop-Elector of Trier.

The world map here, with six windheads arranged around the outside border, follows the oval projection popularised by Ortelius. According to Shirley the present map is either the same plate as, or a meticulously copied version of, that which appeared in Giovanni Magini's edition of Ptolemy published in Venice in 1596 (a Cologne edition of which appeared the following year). The German edition of the present work does not contain this world map but rather a double-hemispherical map reduced from Rumold Mercator's 1587 version.

There are also maps here of Africa, America, Asia, Europe, Great Britain, Germany, France, Italy, Spain, Hungary, and Belgium (of these the German edition of this work contains only Europe, Asia, Africa and America). The map of America 'is a reduced version of the one by Giovanni Lorenzo d'Anania of 1582, with just a few mainly typographical differences' (Burden). Pages 590–665 of the text relate to America.

The geographer, humanist and engraver Matthias Quad (1557–1613) was an important figure in Cologne, which he helped to establish as the centre of German map production at this time.

Provenance: contemporary ownership inscription on front free endpaper 'Leonardi Gez. . . . Emptus Consta[n]tia Anno 1601'. A Leonardus Gez 'Ultramontani' matriculated at the university of Perugia in 1585.

Alden 600/71; Burden 97; Sabin 66889; Shirley 203; VD 16 Q1.
You may also be interested in...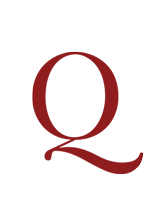 THE SALVÁ COPY VEGA CARPIO, Felix Lope de.
Iusta poetica, y Alabanzas justas que hizo la Insigne Villa de Madrid al bienauenturado San Isidro en las Fiestas de su Beatificacion, recopiladas por Lope de Vega Carpio. Dirigidas a la misma Insigne Villa.
First edition. A collection of verses, edited by Lope de Vega and including his own compositions, written to celebrate the beatification of San Isidro, patron saint of Madrid, in May 1620.
AN 'ENGLISH' ROMANCE, THE ROXBURGHE COPY COLET, Claude.
L'Histoire Palladienne, traitant des gestes & genereux faitz d'armes et d'amours de plusieurs grandz princes et seigneurs, specialement de Palladien filz du roy Milanor d'Angleterre, & de la belle Selerine sœur du roy du Portugal: nouvellement mise en nostre vulgaire Françoys …
First edition, very scarce, the issue printed by Groulleau for retail in his own shop; there were three other issues, under the imprints (and publishers' devices) of Jean Dallier, Vincent Sertenas or Jean Longis, but all naming Groulleau in the colophon.