RABELAIS, François.
The Works … or the Lives, heroic Deeds and Sayings of Gargantua and Pantagruel. Done out of French by sir Tho. Urchard, Kt. and others. With a large Account of the Life and Works of the Author … Never before publish'd in any Language. [With:] The Second [–Third] Book … London, Printed for Richard Baldwin, 1694-1693. [and with:]
London, Printed for Richard Baldwin … 1694.
Four vols. in three, 12mo., pp. [8], clvi, [38], 230; viii, 9-208; [2], 430, [12]; [6], xiii, [4, erroneously paginated], xii-cxliv, [40], 272; wanting Book V (Wing R 104A); very good copies in uniform contemporary mottled calf, red morocco labels; nineteenth-century Levenside booklabels.
£1500

Approximately:
US $2107
€1712
First editions of Books 3 and 4, second (or third) edition of Books 1 and 2, evidently issued together, wanting Book 5 (also 1694, separately paginated). Urquhart's translation (of Books 1-3), completed by Motteux, has been called 'the finest translation ever made from one language into another' (Charles Whibley, Studies in Frankness 1898).

Books 1-2, translated by the eccentric Scot Thomas Urquhart, were first published in 1653, and the sheets reissued with a new title-page and an inserted Life of Rabelais in 1664. The present edition added a lengthy Preface by Motteux (pp. xli-clvi), 'wherein is given an Account of the Design and Nature of this Work and a Key to some of its most difficult Passages', as well as commendatory verses by e.g. Nahum Tate. Book 3, translated by Urquhart but not published in his lifetime, appeared here for the first time, again with a lengthy explanatory text by Motteux.

Though sets thus composed were evidently available (and were advertised in the Term Catalogue for Michaelmas 1694), they are rarely found complete, and all volumes are separately listed in Wing. Books 2 and 3 were popularly known as 'The Second Volume' and Books 4 and 5 as 'The Third Volume'. Even here, where the binding is contemporary, it was evidently bought in stages – a purchase note at the end of the Book 3 (i.e. the second volume) says '2 voll 10s'.

Wing R 104 and 109; R 110; and R 107; Pforzheimer 815 (Third Book) and 816 (Pantagruel's Voyage).
You may also be interested in...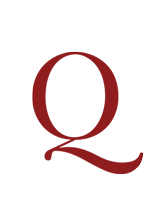 PYNCHON, Thomas.
Gravity's Rainbow.
First edition. 'Gravity's Rainbow is literally indescribable, a tortured cadenza of lurid imaginings and total recall that goes on longer than you can quite believe', wrote critic Michael Wood on first publication of this, Pynchon's magnum opus: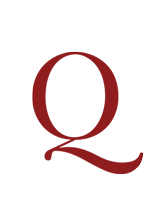 [ARIZZI, Francesco.]
Il buffone di nuova invenzione in Italia. O sia i viaggi del vagabondo Salsiccia Salisburgese […] con un comento in dialogo tra un'Italiano, ed un Tedesco, il quale rende ragione di tutta l'opera, e della sua idea, rischiara molti passi oscuri, dà ragguaglio di più Paesi, e costumi di popoli oltremontani, e oltramarini […].
First and only edition of Arizzi's adaptation of Gottfried Prehauser's Wienerische Hannswurst nebst lustige Reyss-Beschreibung aus Salzburg in verschiedene Länder, published anonymously and for a long time wrongly attributed to Benedetto Marcello.