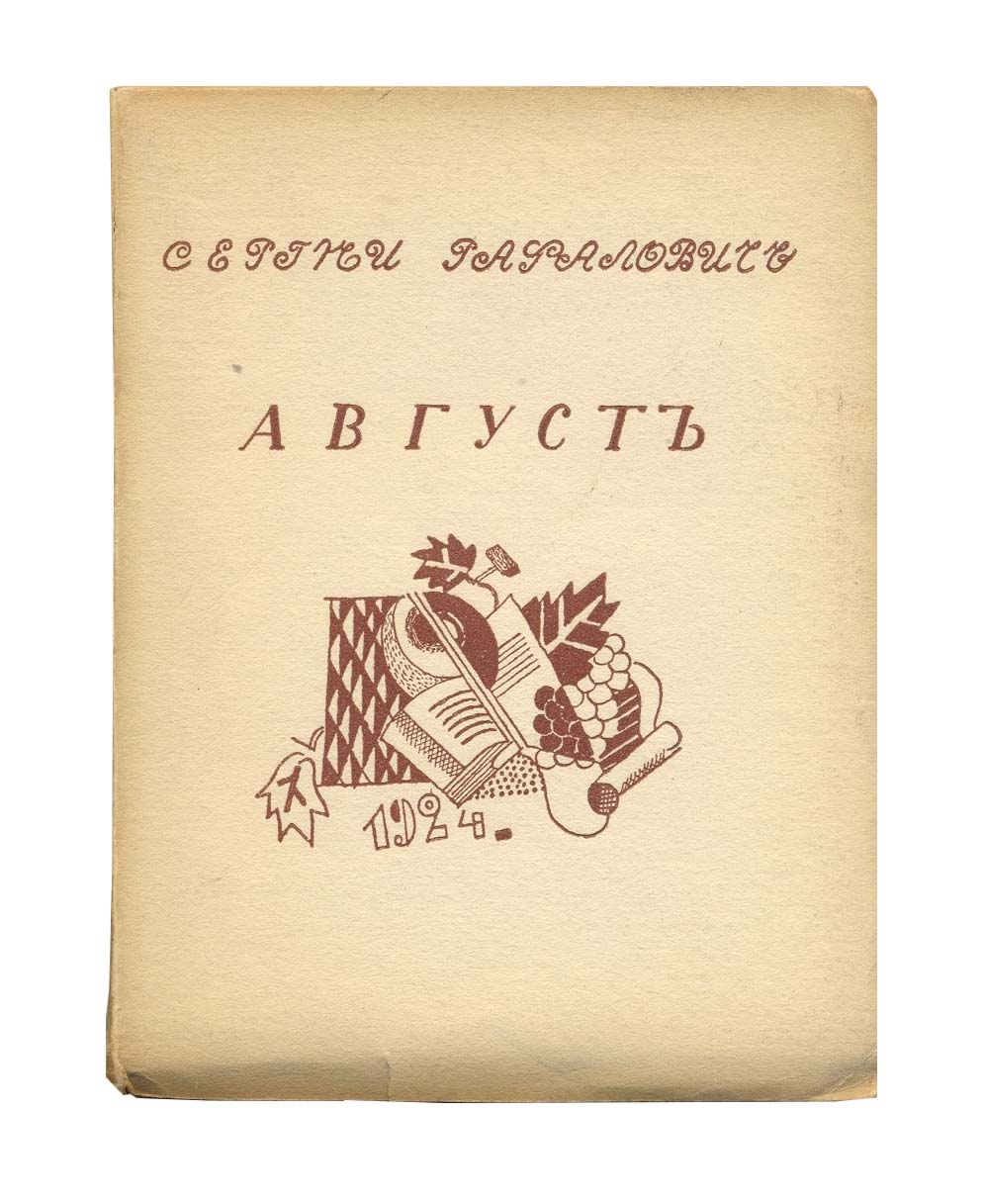 RAFALOVICH, Sergei L'vovich.
Avgust. Stikhotvoreniia [August. Poems].
Berlin, L. D. Frenkel, 1924.
12mo, pp. 78; a very good copy, uncut and unopened in the original illustrated wrappers, spine and edges darkened.
£100

Approximately:
US $136
€112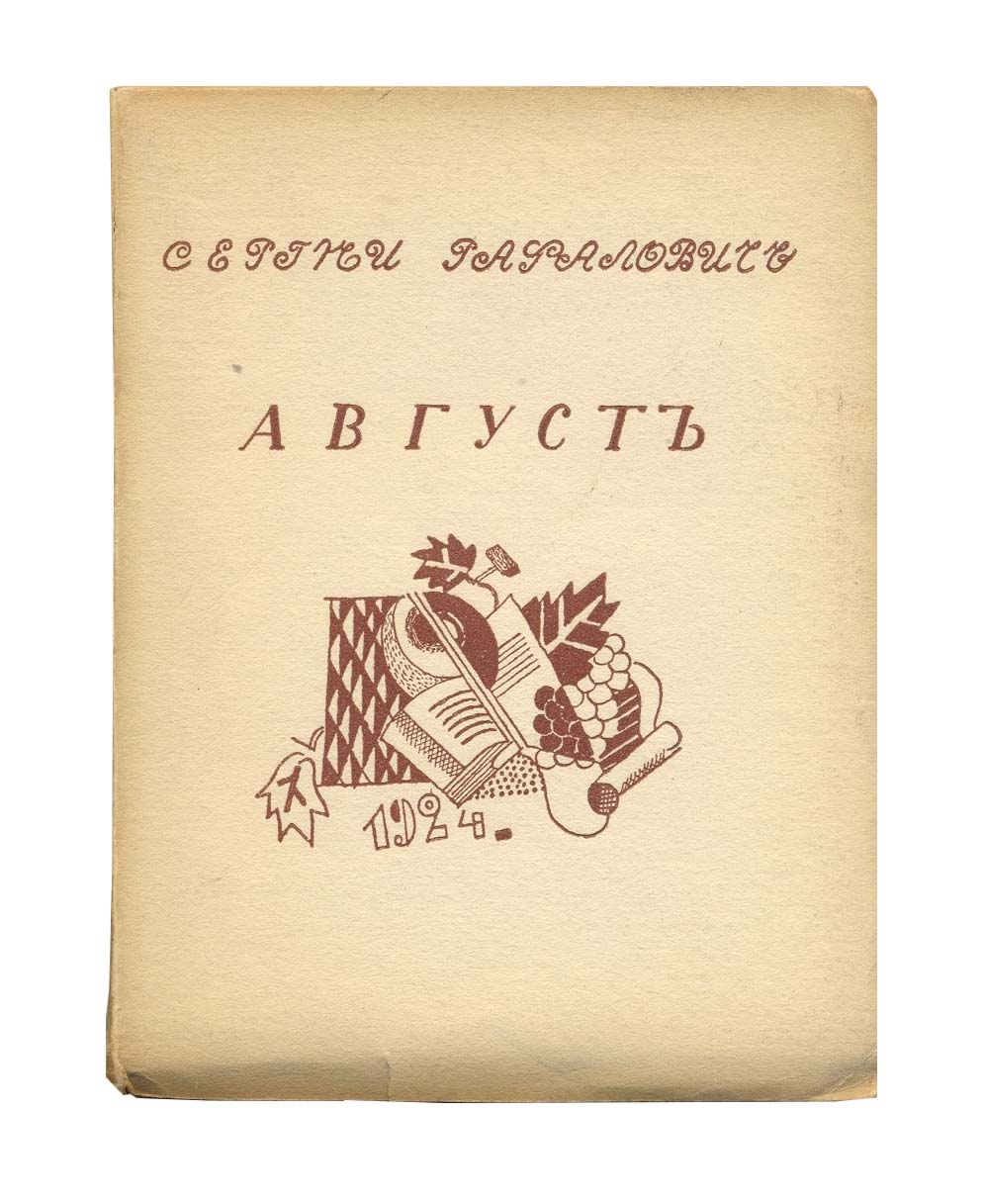 Added to your basket:
Avgust. Stikhotvoreniia [August. Poems].
First edition: a rare collection from the prolific if little-known poet and theatre critic. It includes one piece on the death of Blok. Rafalovich lived in Paris from 1909, but made annual trips to Russia. An opponent of futurism, he collaborated on numerous works with the émigré community.

Tarasenkov p. 315.
You may also be interested in...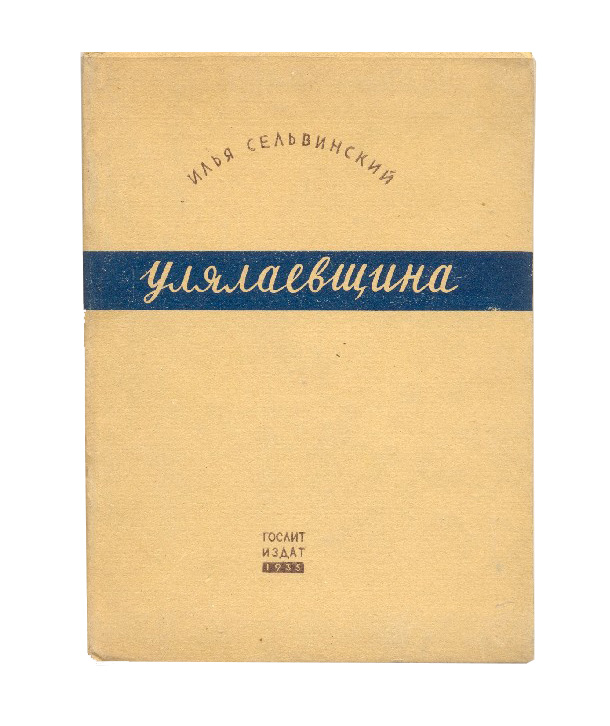 SEL'VINSKII, Il'ia Lvovich.
Ulialaevshchina: epopeia [The Ulialaev uprising: an epic].
Fourth edition (first, 1927) of Sel'vinskii's first and most successful verse epic. Ulialaevshchina describes the fortunes of a kulak, Ulialaev, 'who seized an estate from its pre-Revolutionary owner and was later defeated in an anarchist rebellion by the Red Army. Selvinsky's depictions are folkloric. The hero's wife, first taken from the landowner, is brutally murdered, her corpse dragged by a horse, and her head impaled on a spear by the Red commander. Ulialaev himself is shot and decapitated. In the 1950s this tale had to be rewritten, and its hero became Lenin' (Evelyn Bristol, A History of Russian Poetry, OUP, 1991, p. 255).
OCCITAN POETRY GODOLIN, Pierre.
Las obros de Pierre Goudelin, augmentados de forço péssos, é le dictiounari sus la lengo moundino. Ount es mes per aiustie sa bido, remarquos de l'antiquitat de la lengo de Toulouso, le trinfle del moundi, é soun oumbro.
Second edition (first 1647-8) of the collected works of the great Toulouse poet Pierre Godolin (1580 – 1649), an ardent exponent and highly inventive writer of the Occitan language. Included here is his masterpiece the 'Ramelet Moundi', comprising odes, stanzas in honour of Henry IV, sonnets, quatrains, carnivalesque prose, drinking songs, and Christmas carols. The Obros ends with a substantial dictionary – stretching to over 100 pages – of the Toulouse dialect, 'contenant principalement les mots les plus éloignés du François, avec leur explication'.