SUPERBISSIMUM AURIS JUDICIUM
RAMEAU, Jean-Philippe.
Nouvelles réflexions de M. Rameau sur sa demonstration du principe de l'harmonie, servant de base à tout l'art musical théorique et pratique.
Paris, Durand and Pissot, 1752.
8vo, pp. [iv], 85, [2], woodcut vignette on title; an excellent copy in contemporary mottled sheep, spine gilt; extremities expertly restored.
£2500

Approximately:
US $3069
€2845
Added to your basket:
Nouvelles réflexions de M. Rameau sur sa demonstration du principe de l'harmonie, servant de base à tout l'art musical théorique et pratique.
First edition; rare. 'This short treatise, which appeared in 1752, is ostensibly a postscript to Rameau's Démonstration [du principe de l'harmonie], published two years earlier. It nevertheless marks a radical shift in Rameau's thinking about the corps sonore [Rameau's term for any vibrating system which emitted harmonic partials above its fundamental frequency]. In that same year, the architect Charles Briseux (c. 1680–1754) published a Traité du beau essential dans les arts in which he used the evidence of Rameau's discoveries to demonstrate that architecture was based on the principles of harmony. Rameau seized on this corroboration of his theories, which confirmed his growing belief that the principles derived from the corps sonore were "common to all those arts of taste that have our senses for object and proportions for rules". By now, too, he had discovered the "sensationalist" psychology of John Locke . . . which held that all knowledge is acquired primarily through the senses. Rameau could thus validate the corps sonore by empirical means, in showing that it was "drawn from nature and perceptible to three of our senses" (hearing, sight, touch). This elevation of experience over reason prompted Rameau to adopt as his watchword the aphorism superbissimum auris judicium ("the judgement of the ear is best"), which appears for the first time in these Nouvelles réflexions. He set great store by this publication, sending copies to the Swiss mathematicians Jean II Bernoulli and Leonhard Euler and the Italian philosopher Francesco Maria Zanotti . . . with a request for their opinions of it' (Graham Sadler, The Rameau compendium, 2014, pp. 141–2).

Provenance: Abbé François-Robert Doriot (1713–c. 1792), maître-de-chapelle at Besançon and, from 1758 to 1780, at the Sainte-Chapelle in Paris, with his ownership inscription on title; Doriot wrote an unpublished treatise entitled 'Principes de composition', containing numerous musical examples from Rameau's operas; subsequently in the library of the noted music collector Pierre-Alfred Frappier (1832–1895), with his ownership inscription on front free endpaper.

RISM, Ecrits p. 684.
You may also be interested in...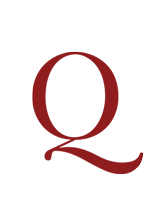 THE 'SCOTTISH' SYMPHONY MENDELSSOHN-BARTHOLDY, Felix.
Symphonie No. 3, componirt und Ihrer Majestät der Königin Victoria von England zugeeignet … Partitur, Op. 56.
First edition of Mendelssohn's 'Scottish' Symphony. It was first conceived when Mendelssohn visited Scotland during 1829, but the composer only began work in earnest ten years later.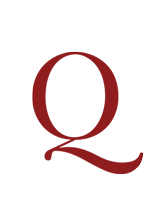 A PRINCE OF THIEVES [CARTOUCHE.]
The Life and Actions of Lewis Dominique Cartouche: who was broke alive upon the Wheel at Paris, Nov. 28. 1721. N.S. Relating at large his remarkable Adventures, desperate Enterprises, and various Escapes. With an Account of his Behaviour under Sentence, and upon the Scaffold; and the Manner of his Execution. Translated from the French.
First edition in English, published in the same year as the French original. Louis Dominique Bourguignon, alias 'Cartouche' (1693-1721), began his life of crime stealing fruit from women at the gates of his Jesuit school and books from his wealthy classmates. To avoid punishment for theft he fled Paris, and a foray among the gypsies taught him 'all the Cant that the Thieves use among themselves; and how to conceal Thefts after he had committed them'. Once more in Paris he worked as a pick-pocket, marrying into a family of thieves, then as an informant to the Lt.-Gen. of Police, Marc René de Voyer, marquis d'Argenson: 'None of his old Comrades escaped, who had ever affronted or provoked him'. A brief and accidental career in the army was cut short by the Peace of Utrecht in 1719, and Cartouche recruited from among his newly unemployed companions an underworld 'Confederacy' with its own strict 'Laws'. Its 200 members comprised burglars, pickpockets, fences and prostitutes, and 'in a little time nothing else was talk'd of in Paris, but Robberies in the Streets, Murders, and Assassinations upon the Pont Neuf.' Forced into hiding by his increasing notoriety, he slept in a different bed every night, until his final betrayal and arrest in 1721. Ballads were composed, plays improvised, portraits engraved, and all Paris visited him in prison – 'there was a certain je ne scay quoy, either of Awe or Majesty in his Countenance' – before he was broken on the wheel.