SUPERBISSIMUM AURIS JUDICIUM
RAMEAU, Jean-Philippe.
Nouvelles réflexions de M. Rameau sur sa demonstration du principe de l'harmonie, servant de base à tout l'art musical théorique et pratique.
Paris, Durand and Pissot, 1752.
8vo, pp. [iv], 85, [2], woodcut vignette on title; an excellent copy in contemporary mottled sheep, spine gilt; extremities expertly restored.
£2500

Approximately:
US $3041
€2746
Added to your basket:
Nouvelles réflexions de M. Rameau sur sa demonstration du principe de l'harmonie, servant de base à tout l'art musical théorique et pratique.
First edition; rare. 'This short treatise, which appeared in 1752, is ostensibly a postscript to Rameau's Démonstration [du principe de l'harmonie], published two years earlier. It nevertheless marks a radical shift in Rameau's thinking about the corps sonore [Rameau's term for any vibrating system which emitted harmonic partials above its fundamental frequency]. In that same year, the architect Charles Briseux (c. 1680–1754) published a Traité du beau essential dans les arts in which he used the evidence of Rameau's discoveries to demonstrate that architecture was based on the principles of harmony. Rameau seized on this corroboration of his theories, which confirmed his growing belief that the principles derived from the corps sonore were "common to all those arts of taste that have our senses for object and proportions for rules". By now, too, he had discovered the "sensationalist" psychology of John Locke . . . which held that all knowledge is acquired primarily through the senses. Rameau could thus validate the corps sonore by empirical means, in showing that it was "drawn from nature and perceptible to three of our senses" (hearing, sight, touch). This elevation of experience over reason prompted Rameau to adopt as his watchword the aphorism superbissimum auris judicium ("the judgement of the ear is best"), which appears for the first time in these Nouvelles réflexions. He set great store by this publication, sending copies to the Swiss mathematicians Jean II Bernoulli and Leonhard Euler and the Italian philosopher Francesco Maria Zanotti . . . with a request for their opinions of it' (Graham Sadler, The Rameau compendium, 2014, pp. 141–2).

Provenance: Abbé François-Robert Doriot (1713–c. 1792), maître-de-chapelle at Besançon and, from 1758 to 1780, at the Sainte-Chapelle in Paris, with his ownership inscription on title; Doriot wrote an unpublished treatise entitled 'Principes de composition', containing numerous musical examples from Rameau's operas; subsequently in the library of the noted music collector Pierre-Alfred Frappier (1832–1895), with his ownership inscription on front free endpaper.

RISM, Ecrits p. 684.
You may also be interested in...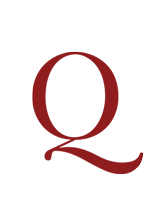 SACCHI, Giovenale.
Del numero e delle misure delle corde musiche e loro corrispondenze. Dissertazione del P. D. Giovenale Sacchi Bernabita.
First edition of Sacchi's first work: a theoretical study of music and acoustic from a mathematical and physical perspective built upon the most innovative eighteenth-century physics. Galilei, Kapler, Newton, Mersenne, and contemporary works on the nature of air form the basis of Sacchi's study of strings and their number, ratio, length and correspondence, as the basis for the solution of the problem of temperament. Sacchi's innovation takes the cue from Newton's parallel treatment of optics and acoustics and his matching of the seven musical tones with seven light bands obtained from a prism. Sacchi suggests matching the seven colours with eleven strings (the twelfth corresponding to the first) instead of seven, to outline a major and minor mode, and provides for each of them a fractional formula.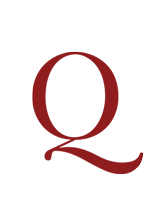 GOUNOD IN LONDON GOUNOD, Charles François.
A volume of ten songs bound together, all signed and inscribed by Gounod to Arthur Cecil Blunt (1832–96).
A specially bound volume containing ten of Gounod's London-published songs, all signed and inscribed in pencil on the upper wrapper to the English actor Arthur Cecil Blunt (stage name Arthur Cecil, 1843–1896): 'To my friend Arthur C. Blunt. Ch, Gounod'. The songs, of which eight are in English, one in French, and one in Italian, all date from the years 1870–74 when Gounod lived in England, residing for three of those years in the home of Harry and Georgina Weldon in Tavistock Square, London. Three of the songs here are dedicated to Mrs Weldon, two others are described as 'sung by Mrs Weldon', and one is dedicated to her husband.