SUPERBISSIMUM AURIS JUDICIUM
RAMEAU, Jean-Philippe.
Nouvelles réflexions de M. Rameau sur sa demonstration du principe de l'harmonie, servant de base à tout l'art musical théorique et pratique.
Paris, Durand and Pissot, 1752.
8vo, pp. [iv], 85, [2], woodcut vignette on title; an excellent copy in contemporary mottled sheep, spine gilt; extremities expertly restored.
£2500

Approximately:
US $3147
€2791
Added to your basket:
Nouvelles réflexions de M. Rameau sur sa demonstration du principe de l'harmonie, servant de base à tout l'art musical théorique et pratique.
First edition; rare. 'This short treatise, which appeared in 1752, is ostensibly a postscript to Rameau's Démonstration [du principe de l'harmonie], published two years earlier. It nevertheless marks a radical shift in Rameau's thinking about the corps sonore [Rameau's term for any vibrating system which emitted harmonic partials above its fundamental frequency]. In that same year, the architect Charles Briseux (c. 1680–1754) published a Traité du beau essential dans les arts in which he used the evidence of Rameau's discoveries to demonstrate that architecture was based on the principles of harmony. Rameau seized on this corroboration of his theories, which confirmed his growing belief that the principles derived from the corps sonore were "common to all those arts of taste that have our senses for object and proportions for rules". By now, too, he had discovered the "sensationalist" psychology of John Locke . . . which held that all knowledge is acquired primarily through the senses. Rameau could thus validate the corps sonore by empirical means, in showing that it was "drawn from nature and perceptible to three of our senses" (hearing, sight, touch). This elevation of experience over reason prompted Rameau to adopt as his watchword the aphorism superbissimum auris judicium ("the judgement of the ear is best"), which appears for the first time in these Nouvelles réflexions. He set great store by this publication, sending copies to the Swiss mathematicians Jean II Bernoulli and Leonhard Euler and the Italian philosopher Francesco Maria Zanotti . . . with a request for their opinions of it' (Graham Sadler, The Rameau compendium, 2014, pp. 141–2).

Provenance: Abbé François-Robert Doriot (1713–c. 1792), maître-de-chapelle at Besançon and, from 1758 to 1780, at the Sainte-Chapelle in Paris, with his ownership inscription on title; Doriot wrote an unpublished treatise entitled 'Principes de composition', containing numerous musical examples from Rameau's operas; subsequently in the library of the noted music collector Pierre-Alfred Frappier (1832–1895), with his ownership inscription on front free endpaper.

RISM, Ecrits p. 684.
You may also be interested in...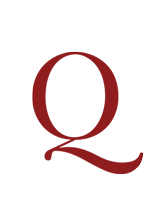 YOUTHFUL EXCURSION TO ITALY AND FRANCE [ANON.]
'Voyage en Italie et au Midi de la France 1891'.
A handsome, illustrated travel journal compiled by a Swiss student as a gift for his parents, recording his eleven-day trip in north-western Italy and south-eastern France in March and April 1891 in the company of his teacher and three schoolfellows. The author was a student at La Chatelaine boarding school in Pregny, Geneva, an exclusive establishment run by Georges Thudichum (1861-1941) for international students aged between ten and eighteen. He was accompanied on his travels by Czamanski Kitold of Taganrog, Alfred Heimann of Schweinfurt, and Georges Pardo of Venice, all under the charge of Thudichum himself.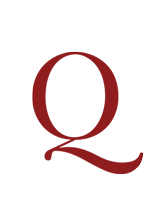 PUSHKIN, Aleksandr Sergeevich. DUPONT, H. (translator).
Oeuvres choisies... traduites pour la première fois en français... Tome premier [-second].
First collected edition of Pushkin in French, preceded in French translation only by some individual poems and stories, and a translation of The Queen of Spades in 1843. This is one of the earliest major collections of Pushkin to appear outside Russia.