WALPOLE'S EXCISE SCHEME
REMARKS ON FOG'S JOURNAL,
of February 10. 1752/3. Exciting the People to an Assassination.
London: Printed for J. Wilford …1733
8vo., pp. [3]-23, [1], wanting the half-title else a very good copy, disbound.
£150

Approximately:
US $183
€174
Added to your basket:
of February 10. 1752/3. Exciting the People to an Assassination.
First edition. In order to reduce the burden of the land tax on the country gentlemen upon whom his ministry depended, and to shift government revenues to other sources, Walpole revived the excise on salt and was considering substituting excise for customs duties on wine and tobacco. This led to alarms that a general excise was intended, and opposition pamphleteers and journals raised a violent outcry against the measures, which partisans of the government keenly defended. Here a pro-ministerial writer attacks Fog's Weekly Journal for a 'panegyrick' upon the assassination of an odious prime minister (of Portugal) as a means of rescuing his country. The controversy raged with undiminished intensity until in April Walpole was forced to abandon the Excise Bill. Goldsmiths' 7170.
You may also be interested in...
INSCRIBED 'MY BEST COPY' LEWIS, Wyndham.
The Demon of Progress in the Arts.
First edition, inscribed 'To Geoffrey / my best copy / Wyndham'. Lewis breaks here with abstraction in the arts, naming Michael Ayrton, Francis Bacon, Henry Moore, Ceri Richards and others as 'the finest group of painters and sculptors which England has ever known'. Ayrton collaborated on many illustrations and dust-jacket designs after Lewis lost his sight.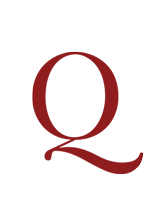 'THE SEA MISTS OF WINTER' – two versions of the text LEWIS, Wyndham.
An Anthology of his Prose. Edited with an introduction by E.W.F. Tomlin.
First edition. 'The Sea-Mists of Winter', Lewis's famous article on the approach of blindness, appears in this Anthology for the first time in book form – the original article from The Listener is also laid in. Bridson has noted in pencil where the book text differs (with several new sections) from the earlier article. The bibliographies do not note these variants and Tomlin does not state his source text.