A LARGE-PAPER COPY IN A CONTEMPORARY MOROCCO BINDING
RERESBY, Sir John, Bt.
The Travels and Memoirs of Sir John Reresby ... The Former (now First Published) Exhibiting a View of the Governments and Society in the Principal States and Courts of Europe, during the Time of Cromwell's Usurpation; the Latter Containing Anecdotes, and Secret History of the Courts of Charles II. and James II.
London: B. McMillan for Edward Jeffery, Sherwood, Neely and Jones, and J. Rodwell, 1813.
8vo (262 x 165mm), pp. [i]-xii, 1-160, '159*'-'160*', 161-414, [31 (index and directions to the binder)], [1 (advertisement)]; 38 engraved plates by S. Harding, Birrell, Medland, G. Vertue, et al. after Harding, W. Holler, et al., 11 hand-coloured, some of these also finished in gilt, and one wood-engraved plate; some variable light spotting and offsetting; contemporary English full straight-grained red morocco gilt, boards with gilt borders of broad floral rolls enclosed by fillets and repeated tools, flower cornerpieces, spine gilt in compartments, lettered directly in one, others richly decorated with floral, foliate, dot, and other tools, imprint at the foot, gilt board-edges, turn-ins gilt with floral rolls, marbled endpapers, all edges gilt; extremities lightly rubbed and bumped, nonetheless a very handsome copy.
£750

Approximately:
US $1053
€856
First illustrated edition of the memoirs and first publication of 'The Travels', large-paper copy. The politician, traveller and writer Reresby (1634-1689) was the son of the royalist Sir John Reresby, Bt (c. 1611-1646), who had been created a baronet by Charles I, and, like his father, the younger Reresby 'remained loyal to the Stuarts throughout his political career. He was to rise from relative obscurity to become a prominent local politician and a point of contact between local and national affairs' (ODNB).

Following studies at Trinity College, Cambridge and Gray's Inn, he embarked upon the grand tour in 1654, returning to England in 1658, but departing for Europe again in 1659. During his second journey, he joined the English court in exile, befriending Henrietta Maria (the Queen Mother), and the young Princess Henrietta, Duchess of Orléans, and thus forging important connexions which would serve him well when he came back to England in 1660, after the Restoration. In England, Reresby established himself as a country gentleman at Thrybergh Hall, in the West Riding of Yorkshire, becoming Sheriff in 1665, and the Member of Parliament for Aldborough in 1673; however, after the Dissolution of Parliament in 1682, his parliamentary career came to an end, and he returned to the local arena as Justice of the Peace for Middlesex and Westminster, and Governor of York. Reresby's cautious loyalty to the Stuart cause was his undoing after the Glorious Revolution of 1688 and he died a disappointed man the following year.

Reresby's memoirs were first published in 1734 'in response to the political events at that time' (ODNB), and 'The Editor of the present work, who had long wished to re-publish them, determined to take that step on receiving from the liberal hand of Christopher Hodges […] a present of the Travels of Sir John Reresby, in a fair manuscript of the time of the Author, and very probably written by his own hand, which Mr Hodges purchased out of the Library of Mr Topham Beauclerk. The Editor, having now prefixed those Travels to the Memoirs, offers to the public a volume which may not improperly be called the Works of Sir John Reresby, as it includes all that he is known to have written' (pp. iv-v). The 'Travels', which occupy nearly half of the volume, describe Reresby's journeys through the France, Switzerland, Italy, Germany, and the Low Countries, between 1654 and his return to London in 1658.

This edition was issued in two forms: a standard issue (priced at £3 3s.) and the present, large-paper issue, which was priced at £4 4s; interestingly, although Abbey describes his standard-paper copy as watermarked on both text and plates, no watermarks can be found in this copy, suggesting that the large-paper copies used a different paper stock.

Abbey, Travel, 14; Lowndes p. 2073 (misdated '1812'); cf. Cox I, p. 172 (noting 1813 ed.).
You may also be interested in...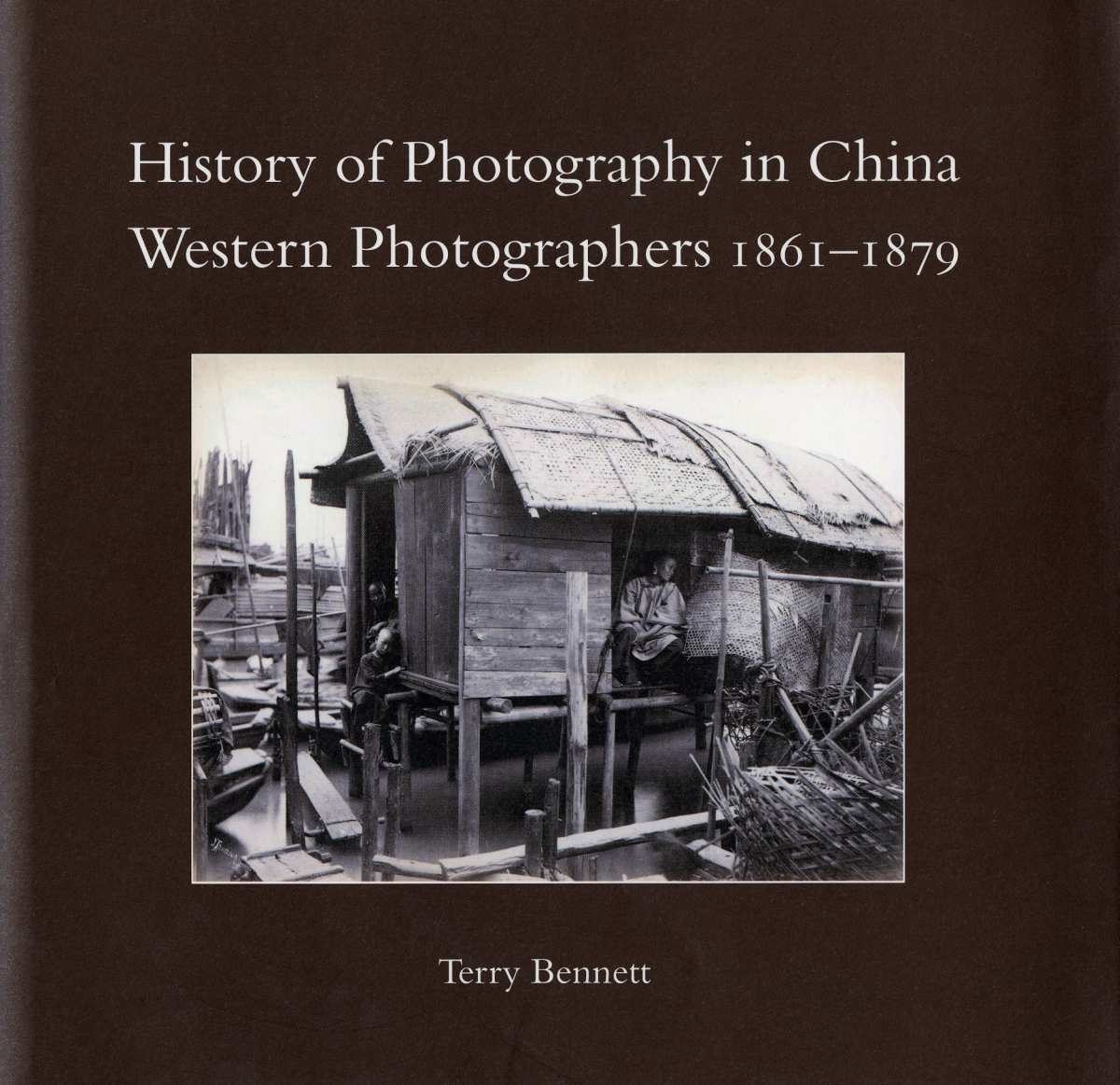 BENNETT, Terry.
History of Photography in China: Western Photographers 1861-1879.
The second volume in our series on the history of photography in China, this is the most extensive general survey of Western photographers working in China in the 1860s and 1870s. Over eighty different photographers are discussed – from well-known professionals to little-known amateurs – with previously unpublished biographical information. The book also includes documentary appendices of the photographers' published works, a bibliography, chronologies and a biographical index.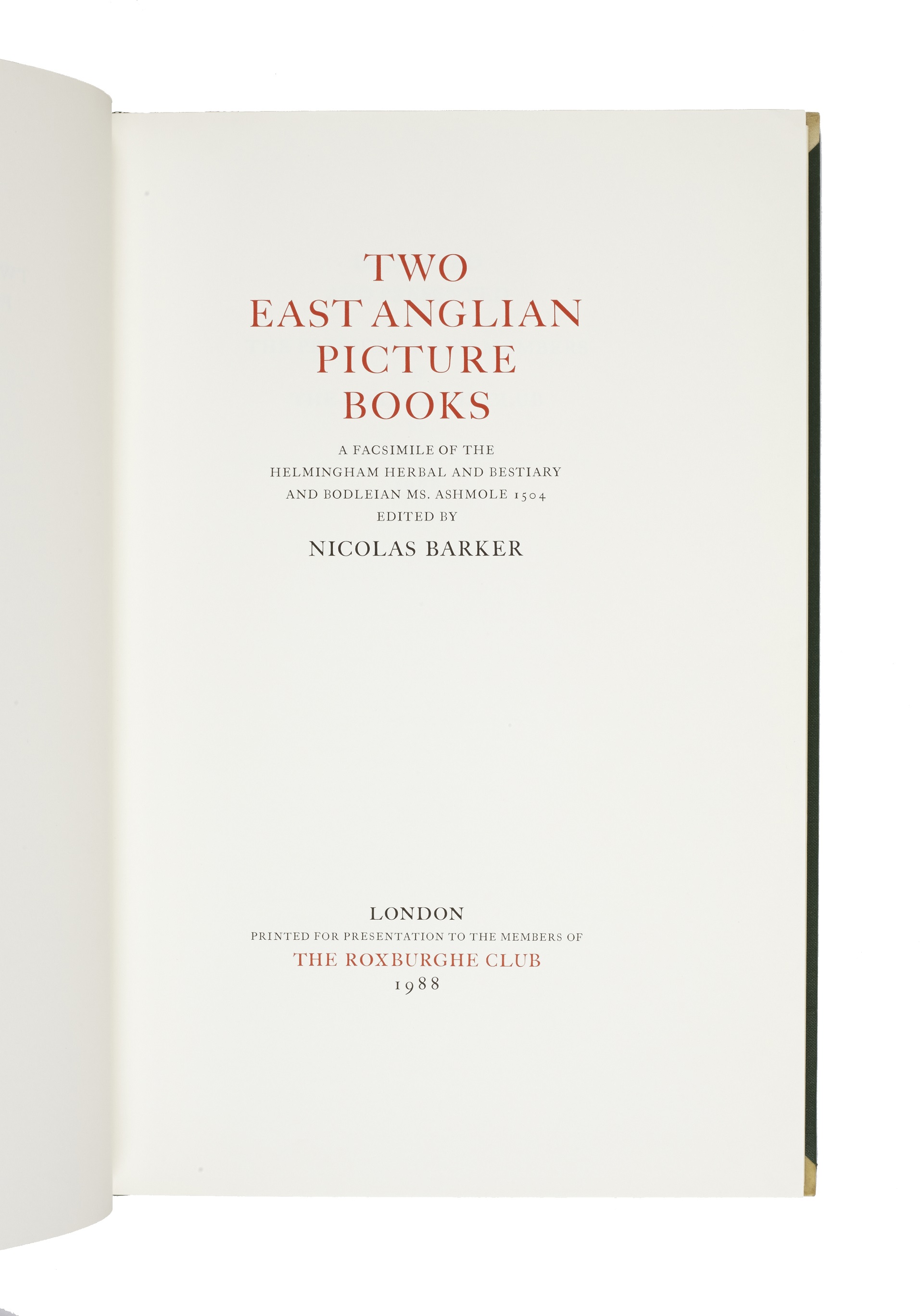 BARKER, Nicolas, ed.
Two East Anglian Picture Books. A facsimile of the Helmingham Herbal and Bestiary and Bodleian MS. Ashmole 1504.
Full-size colour facsimiles of two extraordinary, and almost identical, medieval picture books containing a total of 98 pictures of flowers and trees and 58 of birds and animals together with a variety of other material (ornamental alphabets, drawings of coats of arms, household gear, embroidery patterns, landscapes and grotesques) representing the full range of medieval ornament.