RESCH, Johann Ulrich.
Osiandrische Experiment von Sole, Luna & Mercurio.
Nuremberg, heirs of Johann Andreas and Wolffgang Endter the younger, 1659.
8vo, pp. [8], 327; lightly browned; a very good copy in 18th-century speckled boards; 18th-century engraved bookplate 'Domus S.S. Adelhaidis et Caietani' on front paste-down.
£1800

Approximately:
US $2545
€2062
Very rare first edition of Resch's account of Osiander's alchemical experiments.

'I have found nothing about Resch, the editor of the book. He says, however, distinctly in the preface that the author of the experiments was Lucas Osiander, professor and cancellarius in Tübingen, with his brother, Johann Otto, Abbot of Adelberg. They communicated their experiments and observations some five and thirty years earlier. Chapter x. in the present book is a reprint of Ewald von Hoghelande's tract: Kurtzer Bericht und klarer Beweiss, &c., so that it contains some historical matter' (Ferguson). Von Hoghelande's treatise was first published separately in 1604. It includes several accounts of transmuations. At the end Resch gives extracts from works by Rhenanus, Michael Maier, and Joachim Tancke among others. Pages 308-310 contain an account of what was found in Rudolph II's treasury after the Emperor's death in 1612, and of his alchemical experiments.

Ferguson II, p. 255; Krivatsy 9574 Wellcome IV, p. 509; not in Neville; OCLC locates only four copies in US, at the National Library of Medicine, University of Delaware, Lehigh, and Wisconsin.
You may also be interested in...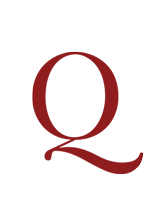 [PARACELSUS.] [NEOTECHNUS, Henricus, editor.]
Deus, qui transfert & stabilit regna. VI. Prognostica von Vernenderung und zufälligem Glück und Unglück der höchsten Potentaten im Römischen Reich, auch des Türcken und Pabst: und sonderlich was es mit der Sacra Liga vor einem Aussgang haben werde. I. Johannis Carionis mit einer Ausslegung, welche Anno 1546. gemacht, und newlich vermehret. II. Jacobi Hartmanni von Durlach, Anno 1538. III. Prognosticon vor 300. Jahren gemacht zu Nürnberg funden, und durch Veit Dieterichen Philippo Melanchthoni zugeschicket. IV. Prognosticon Theophrasti Paracelsi, newlich aussgeleget, darinnen viel von dem zukünfftigen Jülischen Kriege zu finden. V. Prognosticon Antoni Torquati. VI. Prognosticon eines Mahometischen Pfaffens ...
A very rare edition of this collection of prognostications, edited by the Naumburg physician Henricus Neotechnus. The fourth, and most extensive Prognosticon in the collection, is by Paracelsus, published, with slight alterations, after the one printed by Huser in his Works edition of 1589.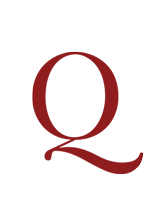 standard text on elements, principles, and chemical processes BECHER, Johann Joachim.
Institutiones chimicae prodromae, id est ... Oedipus chimicus, obscuriorum terminorum & principiorum chimicorum, mysteria aperiens & resolvens. Opusculum, omnibus medicinae & chimiae studiosis lectu perquàm utile & necessarium.
first edition (?) becher's oedipus chimicus, printed at about the same time as the frankfurt edition, and dedicated to franz le boë (sylvius), an early champion of descartes, van helmont and harvey. a professor at the universtiy of leiden, le boë founded the first academic chemical laboratory there in 1669.