[RICHARDSON, John.]
Journal of the movements of the British Legion. By an officer, late of the Quarter-Master-General's staff.
London, Effingham Wilson, 1836.
8vo, pp. xv, 262, with a frontispiece, two lithographed plates and a lithographed map; one or two faint spots on frontispiece and one plate; mid nineteenth-century calf-backed boards, red morocco lettering-piece on spine; slightly rubbed and marked; from the library of Ian Robertson (1928–2020).
£950

Approximately:
US $1164
€1104
Added to your basket:
Journal of the movements of the British Legion. By an officer, late of the Quarter-Master-General's staff.
First edition; rare. Born near Niagara Falls, Upper Canada, John Richardson (1797–1852) 'served in the Canadian militia (41st regiment) during the Anglo-American War of 1812–14, and was taken prisoner at the battle of the Thames. After his liberation he entered the British army, and in 1815 went to England, where he married a woman from Essex. He spent part of his time in Paris, and in 1829 published Écarté, or, The salons of Paris, which was poorly reviewed. In 1835 he joined the British Auxiliary Legion raised to fight in the Carlist War. He was appointed senior captain in the sixth Scots grenadiers, and in 1836 attained his majority and was made a knight of the military order of St Ferdinand by Queen Christina. But he quarrelled with his commander, George de Lacy Evans, to whose politics he was hostile, and pursued the grievance in his Journal of the movements of the British Legion (1836). The matter was investigated by the House of Commons, and, the result not satisfying Richardson, he returned to the charge in his Personal memoirs (1838). He also persuaded Theodore Hook to lampoon Evans and other officers in print, but this idea failed for want of a publisher' (Oxford DNB). Richardson later returned to Canada and in 1848–9 moved to New York, where he died in poverty.

The plates comprise a view of Pasajes and two of San Sebastian.

Provenance: Lieutenant Colonel James Rait (1804–1877) of Anniston House in Forfarshire, with his ownership stamps at head and foot of title. Rait served as a Lieutenant Colonel in the British Legion in Spain during 1835–7 where he commanded a regiment and was, like Richardson, made a knight of St Ferdinand.

Alberich 1098. Not found in Palau.
You may also be interested in...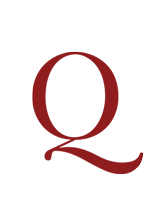 CHAPMAN, Abel, and Walter J. BUCK.
Wild Spain (España agreste). Records of sport with rifle, rod, and gun, natural history and exploration . . . With 174 illustrations, mostly by the authors.
First edition. 'An excellent book on sport in Spain' (Schwerdt). 'In "Wild Spain" we endeavour to describe a little-known land from a point of view hitherto almost unoccupied – that of the sportsman-naturalist . . . . During more than twenty years the authors have undertaken sporting expeditions into various parts of Spain – chiefly in Andalucia, but including, at one time or another, nearly all the western provinces from the Mediterranean to Biscay. A love of wild sport has been, perhaps, the leading motive; but the study of natural history has hardly been of secondary importance. In pursuit of these twin objects we have spared neither time nor trouble, spending weeks – sometimes months – at a time, in the sierras and wildernesses of Spain, bivouacing wherever night overtook us, or the chances of sport might dictate, and camping-out on the glorious snow-clad cordilleras' (preface).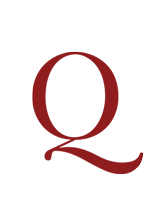 BLAKENEY, Robert (Julian STURGIS, editor).
A boy in the Peninsular War. The services, adventures, and experiences of Robert Blakeney, Subaltern in the 28th Regiment. An autobiography . . . Second impression.
First edition, second impression. Robert Blakeney was born in Galway in 1789 and joined his regiment in 1804, at the age of fifteen. He landed in Portugal on 20 August 1808, and fought throughout the war until shot in the leg at the Battle of Nivelle (10 November 1813), soon after which he returned to Ireland.