LIVING AUTHORS IN 1798
[RIVERS, David].
Literary Memoirs of living Authors of Great Britain, arranged according to an alphabetical Catalogue of their Names; and including a List of their Works, with occasional Opinions upon their literary Character … In two Volumes …
London: Printed for R. Faulder … sold also by T. Egerton … and W. Richardson … 1798.
2 vols., 8vo., pp. [4], 385, [1]; [2], 404, without the errata slip in volume II, but a very good copy in handsome contemporary mottled calf, spine gilt with sunbursts, red morocco labels.
£1500

Approximately:
US $1910
€1712
Added to your basket:
Literary Memoirs of living Authors of Great Britain, arranged according to an alphabetical Catalogue of their Names; and including a List of their Works, with occasional Opinions upon their literary Character … In two Volumes …
First edition of a collection of literary biographies, including perhaps the earliest brief life of Coleridge, whose first volume of Poems had appeared in 1796:

'This gentleman, whose fame as a Poet has lately arisen with such splendour above your literary horizon, is a native of Bristol …'. At Cambridge, 'he was recognized by the discerning few, as an embryo Genius, likely one day to illuminate the age in which he lived … He founds his present reputation upon a duodecimo volume of Poems, which was first printed at his native place, and his since been augmented and republished in the metropolis … His Monody on his townsman Chatterton … has been particularly admired'. Rivers does note 'certain marks of haste, negligence, and sometimes affectation' in the poet's writing, but 'Every true friend to Genius and Worth must lament that the early prospects of Mr. Coleridge have been darkened and despoiled of their extent: that he has experienced the discouragement of disappointed hope and felt the anguish of distressful adversity.' Wordsworth has not yet come on the scene. The only earlier sketch of Coleridge we can trace is a brief satirical notice in The Observer (Bristol, 1795). Rivers's treatment is far more substantial.

Of Southey, Joan of Arc, to which Coleridge also contributed, receives particular notice, while Poems (1797) 'abounds in pieces of exquisite beauty'. Female writers in general are well represented, with entries for Fanny Burney ('the first Novel Writer of the day, as well as one of the most distinguished which this or any other country has produced'), Elizabeth Inchbald, Sophia Lee, Charlotte Lennox, Hannah More, Charlotte Smith, Mrs. Trimmer, Helen Maria Williams ('A fair Democrat of considerable sprightliness and talent'), etc. There are also entries for the US President John Adams, Captain Bligh, Herschel, Marshall, Playfair, Monboddo, Priestley, Sheffield, and Young.

Rivers is often amusingly critical. Mrs Piozzi's vanity, for example, 'is so conspicuous upon every occasion, as to destroy, in most minds, any favourable impression which her abilities, or her attainments might make', while Isaac d'Israeli is dismissed as a petulant 'Authorling'. Rivers's longest entries are reserved for those with whom he has the greatest political disagreements: Godwin's Caleb Williams is 'a work of most pernicious tendency!', Wollstonecraft suffered from a 'Quixotic Mania' contrary to natural order, and the 'notorious' Thomas Paine is 'rude, wicked and daring', and is dismantled over eight virulent pages.

Rivers's own biography ('A Dissenting Minister of a small congregation at Highgate'), smuggled into perhaps worthier company, mentions several sermons, a heroic poem and some anonymous pamphlets among his other works.
You may also be interested in...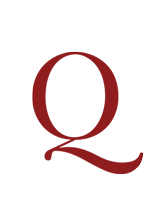 MEXICO, FOR BRITISH YOUTH DILWORTH, W. H.
The History of the Conquest of Mexico, by the celebrated Hernan Cortes. Containing a faithful and entertaining Detail of all his amazing Victories, in that vast Empire, its Laws, Customs, Religion, &c. A Work abounding with Strokes of Generalship, and the most refined Maxims of civil Policy. To which is added, the Voyage of Vasco de Gama, extracted from Osorio, Bishop of Sylves. Published for the Improvement and Entertainment of the British Youth of both Sexes …
First edition, very scarce, of a history of the conquistadores for young readers, loosely derived from Antonio Solís de Ribadeneyra's Historia de la Conquista de México.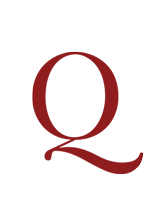 CHRISTIAN UTOPIA MOLINIER, Etienne.
A Mirrour for Christian States: or, a Table of politick Vertues considerable amongst Christians. Divided, into three Bookes. Reviewed, and augmented, by E. Molinier, of Tolose Priest, and Doctor of Divinitie. And by him dedicated, [t]o the most illustrious Lord, the Lord Cardinall of Valette, Archbishop of Tolose. Translated into English, by William Tyrwhit, Sen. Esquire …
First edition in English of Les Politiques chrestiennes ou tableau des vertus politiques considérées en l'estat chrestien (Paris, 1621); these sheets were reissued the following year with a cancel title-page as Essayes: or, morall and politicall Discourses.