ILLUSTRATED BY ISAAC CRUIKSHANK
ROACH, James, editor.
ROACH'S BEAUTIES OF THE POETS of Great Britain carefully selected & arranged from the Works of the most admired Authors. Particularly Milton, Pope, Dryden, Thomson [etc.] … &c. &c. In six Volumes ...
London. Printed by J. Roach, at the Britannia Printing Office … 1794. [1793-1795].
24 parts in 6 vols, 12mo., with an engraved general title-page in each volume, an engraved title-page with a vignette to each part, and 24 further engraved plates (one in each part, intended as frontispieces but here often bound within the text), most by Barlow or Murray after Isaac Cruikshank (parts 22-24 after Gilchrist); an attractive copy in contemporary calf, spines gilt, red and green morocco labels.
£1250

Approximately:
US $1571
€1382
First collected edition, a complete set of James Roach's popular poetical miscellany, with fine illustrations by Isaac Cruikshank, father of the caricaturist, issued in twenty-four monthly parts.

What began with a one-off publication at the end of 1792 (Evening Reflections at Westminster Abbey) quickly turned into a profitable series, and Roach issued collected sets of his Beauties … in three Volumes in 1793[-4], comprising the first 12 parts, and then in six volumes as here. Nos. I-IV are apparently found in several issues: here No. I has a later issue title-page (with a different vignette) and engraving, dated November 1794, Nos. II-IV have the running title 'Roach's Beauties of the Poets' added to the head of the engraved titles, and No. IV is dated 1794 not 1795.

Roach (fl. 1789-96) and Cruikshank were close friends, with a shared passion for the stage (Roach's shop was opposite the Theatre Royal) – the two families (along with a young Edmund Kean) used to stage theatricals in the Roach kitchen. Roach 'sold from his Drury Lane, London, shop prompt-book plays, odd volumes, children's anthologies, and jest and song books' (Oxford DNB, which incorrectly names him John rather than James). But he also plied a seamier trade in salacious books and prints, and spent February-June 1795 in prison for his role in publishing the last edition of Harris's List of Covent Garden Ladies– see Janet Ing Freeman, 'Jack Harris and "Honest Ranger", The Library, 13:4, 2012.
You may also be interested in...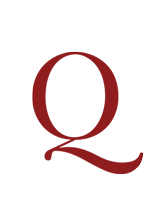 PARRY, ROSS, AND THE NORTHWEST PASSAGE ACCOUNT OF THE MOST REMARKABLE VOYAGES (An)
from the Discovery of America by Columbus to the present Time.
First and only edition of a compendium of exploration and discovery for children, taking in Columbus, Drake, Parry, Look, Franklin etc. True to its promise to record adventures up 'to the present time', the most recent voyage recorded here is Captain Ross's attempt to discover the North-West passage. With 'what degree of success … is not yet known' – Ross did not return to England until 1833. An Account was also issued as the first volume of Darton's Juvenile Cyclopaedia (Darton H832).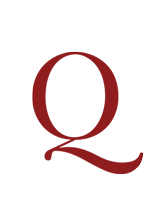 HUGHES, Langston and BONTEMPS, Arna (edit.); ZHANG QI (transl.).
Hei ren shi xuan [The poetry of the Negro].

Very rare second edition (first edition 1957) of the Chinese translation of The poetry of the Negro, 1746 – 1949, an anthology of poems by African American writers first published in the United States in 1949 and including, amongst others, George Moses Horton, James Weldon Johnson, Paul Lawrence Dunbar, Margaret Walker, Countee Cullen, Melvin Tolson, as well as Langston Hughes, the editor of the collection, and Caribbean poets such as Claude McKay.