ILLUSTRATED BY ISAAC CRUIKSHANK
ROACH, James, editor.
ROACH'S BEAUTIES OF THE POETS of Great Britain carefully selected & arranged from the Works of the most admired Authors. Particularly Milton, Pope, Dryden, Thomson [etc.] … &c. &c. In six Volumes ...
London. Printed by J. Roach, at the Britannia Printing Office … 1794. [1793-1795].
24 parts in 6 vols, 12mo., with an engraved general title-page in each volume, an engraved title-page with a vignette to each part, and 24 further engraved plates (one in each part, intended as frontispieces but here often bound within the text), most by Barlow or Murray after Isaac Cruikshank (parts 22-24 after Gilchrist); an attractive copy in contemporary calf, spines gilt, red and green morocco labels.
£1250

Approximately:
US $1554
€1384
Added to your basket:
ROACH'S BEAUTIES OF THE POETS of Great Britain carefully selected & arranged from the Works of the most admired Authors. Particularly Milton, Pope, Dryden, Thomson [etc.] … &c. &c. In six Volumes ...
First collected edition, a complete set of James Roach's popular poetical miscellany, with fine illustrations by Isaac Cruikshank, father of the caricaturist, issued in twenty-four monthly parts.

What began with a one-off publication at the end of 1792 (Evening Reflections at Westminster Abbey) quickly turned into a profitable series, and Roach issued collected sets of his Beauties … in three Volumes in 1793[-4], comprising the first 12 parts, and then in six volumes as here. Nos. I-IV are apparently found in several issues: here No. I has a later issue title-page (with a different vignette) and engraving, dated November 1794, Nos. II-IV have the running title 'Roach's Beauties of the Poets' added to the head of the engraved titles, and No. IV is dated 1794 not 1795.

Roach (fl. 1789-96) and Cruikshank were close friends, with a shared passion for the stage (Roach's shop was opposite the Theatre Royal) – the two families (along with a young Edmund Kean) used to stage theatricals in the Roach kitchen. Roach 'sold from his Drury Lane, London, shop prompt-book plays, odd volumes, children's anthologies, and jest and song books' (Oxford DNB, which incorrectly names him John rather than James). But he also plied a seamier trade in salacious books and prints, and spent February-June 1795 in prison for his role in publishing the last edition of Harris's List of Covent Garden Ladies– see Janet Ing Freeman, 'Jack Harris and "Honest Ranger", The Library, 13:4, 2012.
You may also be interested in...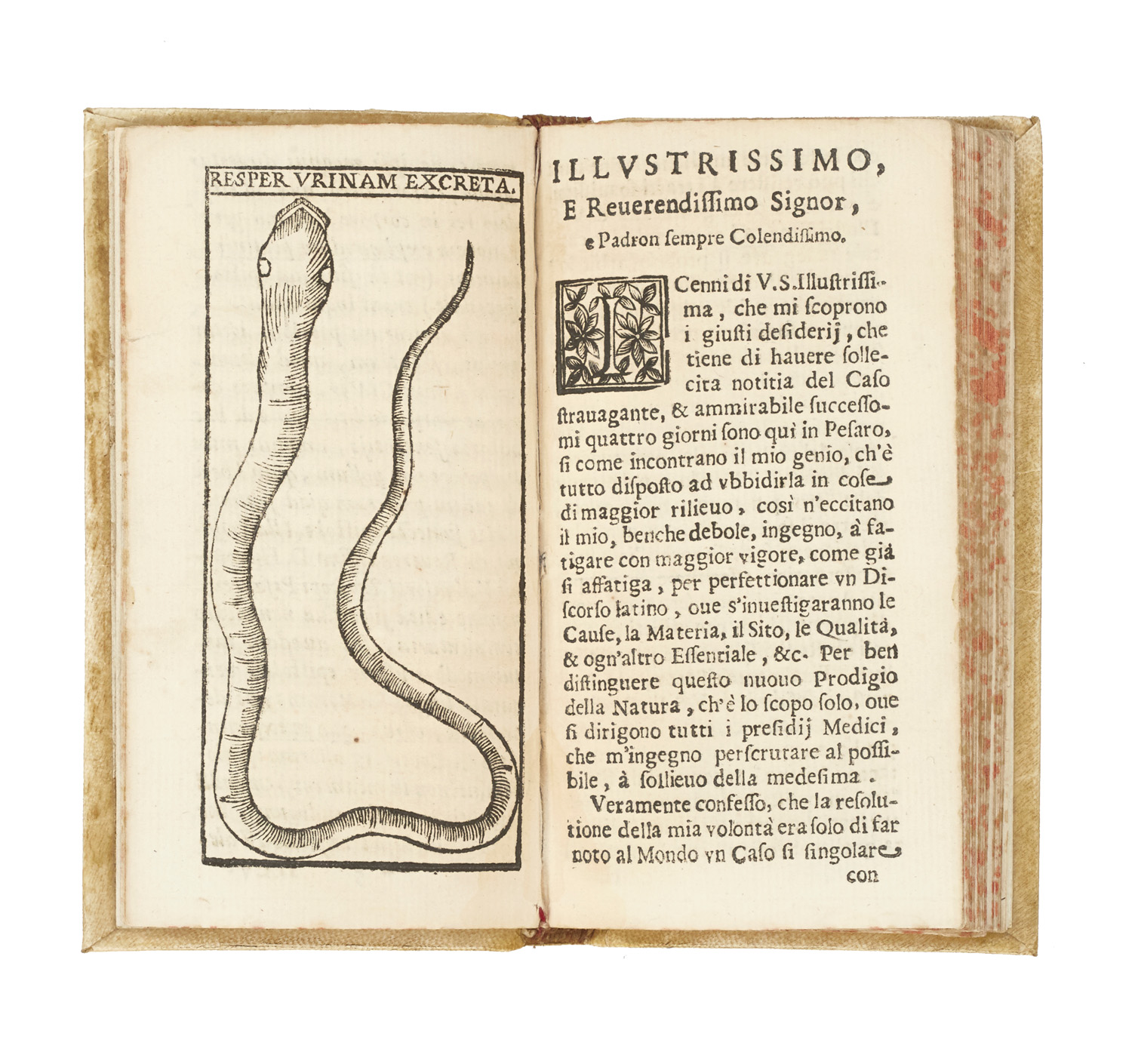 A WONDER WORM MARINIS, Dominico de.
Dissertatio philosophico-medica de re monstrosa à Capuccino Pisauri per urinam excreta. Plura de sanguinis grumis, polypis, serpentibus, ac praecipuè de vermibus in corpore humano procreatis non iniucunda complectens ...
First edition of this scarce dissertation on worms focussing on the extraordinary case of a capuchin preacher from Pesaro who in 1677 passed an enormous worm in his urine, which upon subsequent examination was declared to be a serpent. The Dissertatio begins with a prefatory letter in Italian by Alessandro Cocci discussing the case of the capuchin friar Stefano da Cammerino who for 13 months had suffered from kidney pains and bloody and lumpy urine. Following treatment by Cocci and Cesare Cesareo, Cammerino passed, with excruciating pain, a long thin worm through his urinary meatus, initially trying to pull it out, only to break it in two, and then passing the remainder, to his subsequent great relief. The worm caused much local interest and Cocci describes how it was initially put on display to satisfy the curious, before being examined under a microscope. The conclusion of this examination was that the 'prodigio della natura' passed by Cammerino was in fact a serpent.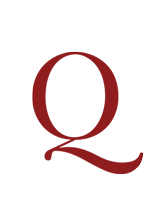 PARRY, ROSS, AND THE NORTHWEST PASSAGE ACCOUNT OF THE MOST REMARKABLE VOYAGES (An)
from the Discovery of America by Columbus to the present Time.
First and only edition of a compendium of exploration and discovery for children, taking in Columbus, Drake, Parry, Look, Franklin etc. True to its promise to record adventures up 'to the present time', the most recent voyage recorded here is Captain Ross's attempt to discover the North-West passage. With 'what degree of success … is not yet known' – Ross did not return to England until 1833. An Account was also issued as the first volume of Darton's Juvenile Cyclopaedia (Darton H832).