ILLUSTRATED BY ISAAC CRUIKSHANK
ROACH, James, editor.
ROACH'S BEAUTIES OF THE POETS of Great Britain carefully selected & arranged from the Works of the most admired Authors. Particularly Milton, Pope, Dryden, Thomson [etc.] … &c. &c. In six Volumes ...
London. Printed by J. Roach, at the Britannia Printing Office … 1794. [1793-1795].
24 parts in 6 vols, 12mo., with an engraved general title-page in each volume, an engraved title-page with a vignette to each part, and 24 further engraved plates (one in each part, intended as frontispieces but here often bound within the text), most by Barlow or Murray after Isaac Cruikshank (parts 22-24 after Gilchrist); an attractive copy in contemporary calf, spines gilt, red and green morocco labels.
£1250

Approximately:
US $1600
€1421
Added to your basket:
ROACH'S BEAUTIES OF THE POETS of Great Britain carefully selected & arranged from the Works of the most admired Authors. Particularly Milton, Pope, Dryden, Thomson [etc.] … &c. &c. In six Volumes ...
First collected edition, a complete set of James Roach's popular poetical miscellany, with fine illustrations by Isaac Cruikshank, father of the caricaturist, issued in twenty-four monthly parts.

What began with a one-off publication at the end of 1792 (Evening Reflections at Westminster Abbey) quickly turned into a profitable series, and Roach issued collected sets of his Beauties … in three Volumes in 1793[-4], comprising the first 12 parts, and then in six volumes as here. Nos. I-IV are apparently found in several issues: here No. I has a later issue title-page (with a different vignette) and engraving, dated November 1794, Nos. II-IV have the running title 'Roach's Beauties of the Poets' added to the head of the engraved titles, and No. IV is dated 1794 not 1795.

Roach (fl. 1789-96) and Cruikshank were close friends, with a shared passion for the stage (Roach's shop was opposite the Theatre Royal) – the two families (along with a young Edmund Kean) used to stage theatricals in the Roach kitchen. Roach 'sold from his Drury Lane, London, shop prompt-book plays, odd volumes, children's anthologies, and jest and song books' (Oxford DNB, which incorrectly names him John rather than James). But he also plied a seamier trade in salacious books and prints, and spent February-June 1795 in prison for his role in publishing the last edition of Harris's List of Covent Garden Ladies– see Janet Ing Freeman, 'Jack Harris and "Honest Ranger", The Library, 13:4, 2012.
You may also be interested in...
ARTHUR YOUNG'S COPY, WITH GRASS SAMPLES AMOS, William.
Minutes in Agriculture and Planting … Illustrated with Specimens of eight Sorts of the best, and two Sorts of the worst natural Grasses, and with accurate Drawings and Descriptions … on seven Copper Plates …
First edition, rare. William Amos was the steward of the Brothertoft estate of the 'father of reform' John Cartwright, and author of an earlier work on The Theory and Practice of Drill Husbandry (1794). Here he provides descriptions, and samples, of both 'artificial' and 'natural' grasses, with advice on their appropriateness for pasture, herbage or hay – couch grass and meadow soft grass being the 'worst' sorts mentioned in the title. There follow detailed descriptions, with diagrams, of several items of agricultural machinery, from the 'sward-dresser', used to scarify meadow land, and the 'thistle-cutter', to a rather extraordinary tree-transplanter, for the replanting of grown trees 'into bare fields, parks, or about new buildings; or into any other places where they would imitate most that charming negligence of nature, which is so ravishing to the senses … In new designs, and about new built houses, these cannot always be got, without much labour and expense, or waiting for many years'.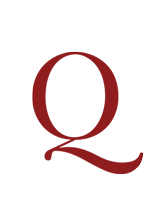 PSEUDO-HEGESIPPUS.
De rebus a Iudaeoru[m] principibus in obsidione fortiter gestis, deq[ue] excidio Hierosolymorum, aliarumq[ue] ciuitatum adice[n]tium, libri V diuo Ambrosio Mediolanensi episcopo interprete. Eiusdem Anacephaleosis fini operis adiecta est.
An early edition of this popular Latin account of the Jewish War of 66-73 AD, with a dedication by Philipp Melanchthon. The text borrows heavily from the Jewish War and Jewish Antiquities of the first-century Jewish historian Josephus, and is attributed in extant manuscripts either to Hegesippus – a possible corruption of Iosippus – or to Ambrose of Milan. Its composition is usually dated to the late fourth century: book 2 contains an allusion to the conquest of Britain by Theodosius c. 370 AD. The text is followed by the Pseudo-Ambrosian work Anacephaleosis, a Carolingian treatise on the destruction of Jerusalem, and the volume ends with tables of concordance between Hegesippus and Josephus's works.