ROBERTSON, James, & Felice BEATO.
Church of the Holy Sepulchre.
1857.
Albumen print, 9½ x 11⅞ inches (24.3 x 30.2 cm.); signed Robertson & Beato photog, titled (cropped), and dated 1857 in the negative; titled in pencil on the reverse Church of the Sepulchre and surrounding buildings before restoration of Great Dome in 1868-69.
£500 + VAT

Approximately:
US $641
€583
Added to your basket:
Church of the Holy Sepulchre.
You may also be interested in...
C[OLOMBO]. A[POTHECARIES]. CO. LTD.
Caryota Urens (Kitul), Botanical Study,
Charles Scowen arrived in Ceylon around 1873 and was initially an assistant to R. Edley, the Commission Agent in Kandy before opening a photographic studio around 1876. By 1885 his photography firm had studios in Colombo and Kandy. Scowen was a later arrival to Ceylon than Skeen and his work is less well-known, but: 'Much of Scowen's surviving work displays an artistic sensibility and technical mastery which is often superior to their longer-established competitor. In particular, the botanical studies are outstanding…' (Falconer, J. and Raheem, I., Regeneration: a reappraisal of photography in Ceylon 1850 –1900, p. 19). In the early 1890s the firm was being run by Mortimer Scowen, a relative of Charles Scowen. By about 1894 the firm's stock of negatives had been acquired by the 'Colombo Apothecaries Co Ltd'. This print is likely to have been made in the 1890s from negatives made earlier.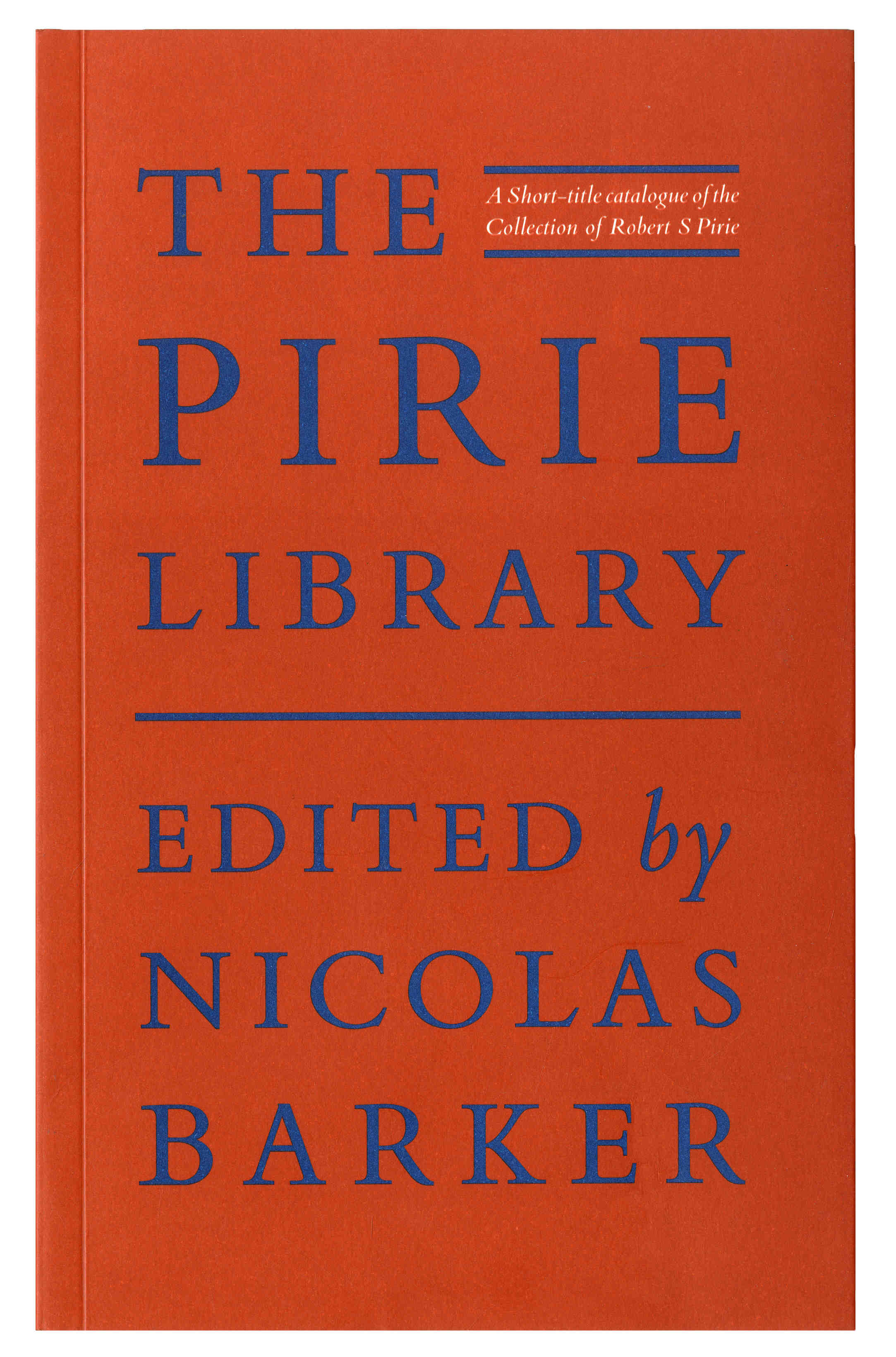 BARKER, Nicolas, ed.
The Pirie Library. A Short-Title Catalogue of the Collection of Robert S Pirie.
The library of Robert S Pirie, 'one of the finest private libraries of English literature, not just of our time but of all time' (James Stourton), was sold at Sotheby's New York on 2-4 December 2015. This account is based on Sotheby's catalogue of the sale, and augmented by Mr Pirie's acquisition cards and information supplied by Irene Adams. It contains indexes of provenances, sources, bindings, armorials and devices, & a list of prices, along with a preface and memoir by Nicolas Barker, and recollections by Nicholas Poole-Wilson.