ROBERTSON, John Parish and William Parish.
Letters on Paraguay: comprising an account of a four years' residence in that republic, under the government of the dictator Francia . . . Second edition.
London, John Murray, 1839.
3 vols, 8vo (200 x 125 mm), pp. xxvii, 359, [1]; x, 344; xvi, 400, with two frontispieces (slightly offset onto titles) and a folding map (hand-coloured in outline); original purple cloth; minor wear, spines faded.
£220

Approximately:
US $308
€248
First published in two volumes in 1838. The present edition is a reissue of these two volumes with an additional volume entitled Francia's reign of terror, being the continuation of Letters on Paraguay. 'In December 1806 [John] Robertson, aged fourteen, sailed from Greenock for the River Plate to make his fortune. On arrival he found Buenos Aires recaptured by the Spanish but Montevideo about to be taken by British forces under General Auchmuty, on 3 February 1807. He witnessed the occupation, later boasting of acting as a "powder monkey", distributing cartridges to British troops. The British victory allowed Robertson to land and to begin trading. Sent home when Montevideo was retaken by the Spanish, Robertson returned to South America in 1808 to work as a clerk in Rio de Janeiro. He then went to Buenos Aires, where he remained for two years before moving on to Paraguay, reaching Asunción in 1812, where he opened trade with Buenos Aires. Save for a deserter from the British army, called Pedro Campbell, he reckoned himself the first Englishman to visit this isolated and unexploited country. He was joined by his brother and lifelong business associate William Parish Robertson (d. 1864), in 1814, and both became well known to Paraguay's notorious and eccentric tyrant, Dr José G. R. de Francia . . . . [John] Robertson's writings included numerous articles and papers, but he is best remembered for Letters on Paraguay' (Oxford DNB).

Naylor 144; Palau 270913; Sabin 71964.


T1858
You may also be interested in...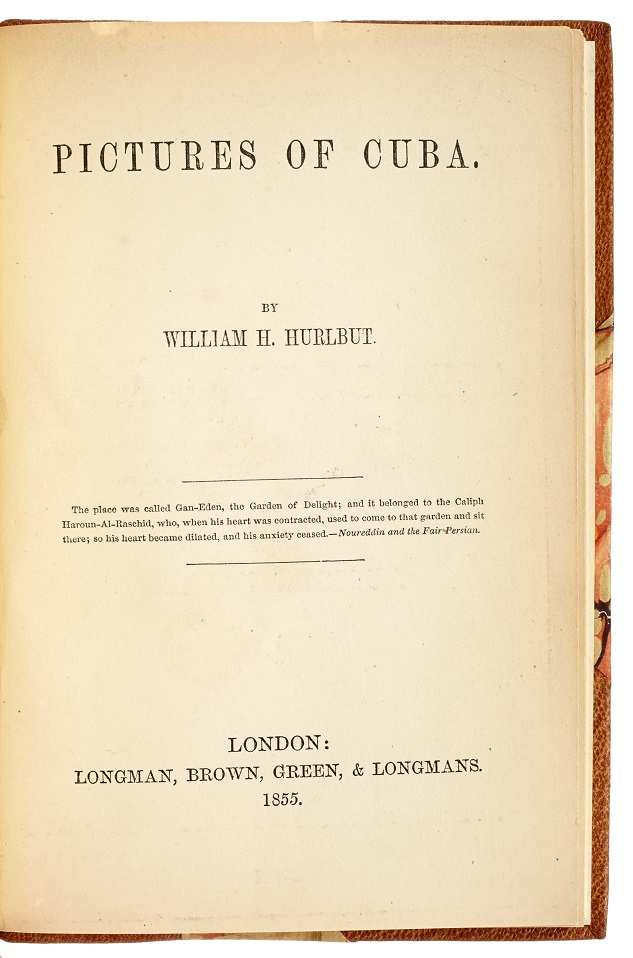 'TO PURSUE THE ANNEXATION OF CUBA IN THE INTERESTS OF SLAVERY, IS TO PURSUE THE DOOM OF THE REPUBL 'HURLBUT' [i.e. HURLBERT], William Henry.
Pictures of Cuba.
First British edition, revised and retitled, issued in the 'Traveller's Library' series. Pictures of Cuba was first published under the title Gan-Eden: or, Pictures of Cuba (Boston: 1854), and Hurlbert (1827-1895) states in his preface that, 'In the short time that has elapsed since this book was first published in America, the aspect of the relations between my own country and Spain has undergone a change, which is, I fear, rather apparent than real', and therefore he has 'subjected this little book to many modifications' (p. vii), presumably referring to the Ostend Manifesto (1854), which proposed the annexation of Cuba, through its purchase by the United States from Spain.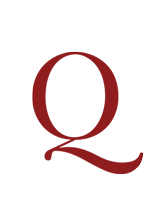 DIEPRAAM, Willem.
The Dutch Caribbean. Foto's uit Suriname en de Nederlandse Antillen.
First edition, signed by Diepraam on the title-page and dated January 1980, with an Introduction in parallel English and Dutch by Gerard van Westerloo. A personal selection of images of Surinam, Aruba, Curação etc. taken 1973-8 – on the eve of independence. 'Seldom were the consequences of Dutch colonialism more penetratingly depicted' (Dutch Eyes, p. 334)