FIRST BOOK: A PRESENTATION COPY
ROMAINS, Jules, pseud. [i.e. Louis Farigoule].
L'Âme des hommes.
Paris, Bibliothèque de "La Société des Poètes français", 1904.
8vo, pp. [iv], 32, [iv]; a very good copy in modern quarter morocco, the original printed wrappers (slightly dust-soiled) bound in.
£500

Approximately:
US $629
€558
Added to your basket:
L'Âme des hommes.
First and only edition of Jules Romains' first book, with a signed presentation inscription on the half-title to the French local historian Ulysse Rouchon: 'à Ulysse Rouchon, ce balbutiement, Jules Romains'.

The poems in this collection, written while the author was still a schoolboy, were published when he was just 19 years of age. Not all the early poems survive: Romains submitted a number of poems in manuscript to the Société des Poètes français, of which about one third were selected and published, and the remainder were lost. The book was printed in a small number of copies and privately distributed by the author; it was never reprinted, and is notoriously scarce - Romains himself is said to have lost his copy in the second world war and was never able to replace it.
You may also be interested in...
[BOUCHER, Jean].
Apologie pour Iehan Chastel Parisien, execute a mort, et pour les peres & escholliers, de la Societé de Iesus, bannis du royaume de France. Contre l'arrest de Parlement, donné contre eux a Paris, le 29 Decembre, 1594. Diuisée en cinq parties. Par François de Verone Constantin.
First edition of Boucher's pseudonymous apology for Jean Châtel's attempted assassination of Henri IV, described by the author as an 'acte heroique'. Boucher (1548-1644) was prior and rector of the Sorbonne and an active member of the Catholic League who openly incited violent revolt against Henry III and Henry IV, refusing to accept the latter's conversion to Catholicism. The Apologie was written during his exile in the Netherlands. On 27 December 1594, the nineteen-year-old Châtel attacked Henri IV with a knife in the chamber of his mistress Gabrielle d'Estrées, cutting the king's lip and breaking a tooth. While Châtel was publicly tortured and dismembered, an enquiry discovered that he had studied with the Jesuits at the Collège de Clermont. The Jesuits were quickly accused of supporting Châtel's attempted regicide; Père Guignard, the Jesuits' librarian in Paris, was publicly executed and the Jesuits were expelled from France by parliamentary decree. In addition to defending Châtel, Boucher deplores the actions against the Jesuits and encourages a new attempt on Henri's life.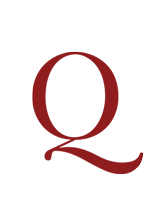 FROM THE AUTHOR TO HER DAUGHTER WALFORD, L[ucy] B[ethia].
The Mischief of Monica … in three Volumes …
First edition. Born in Edinburgh in 1845, Walford began writing secretly soon after her marriage, contributing stories to Blackwood's and other periodicals. Her family voiced serious disapproval upon the publication of her first novel, Mr Smith: A Part of his Life, in 1874; it was, however, a great success, and earned her an audience with Queen Victoria. The Mischief of Monica follows the fortunes of Monica Lavenham and her sister, Isabel, 'two young beauties of high fashion', sent from London's lively social scene to live with their uncle in Lancashire. Not in Wolff, who had other of her novels.