REMARKABLE OAKS
ROOKE, Hayman.
Descriptions and Sketches of some remarkable Oaks, in the Park at Welbeck, in the County of Nottingham, a Seat of His Grace the Duke of Portland. To which are added, Observations on the Age and Durability of that Tree. With Remarks on the annual Growth of the Acorn …
London, Printed by J. Nichols, for the Author: and sold by B. White and Son … and J. Robson … 1790.
4to, pp. 23, [1], with 10 fine mezzotint plates by W. Ellis after drawings by Rooke; some dust-soiling and light offsetting from the plates; uncut in recent calf-backed boards, spine label lettered gilt.
£850

Approximately:
US $1115
€950
First edition. The park surrounding Welbeck Abbey had always been famed for its oaks (Wren used their timber in the roof of St Paul's), reckoned to be the largest in Nottinghamshire. Major Rooke (c.1723-1806), a local antiquary, here describes and depicts these magnificent trees, including the famous Greendale Oak, 'thought to be above seven hundred years old' (p. 9), which in 1724 had a coach-sized arch cut through the trunk after the first Duke of Portland bet the Earl of Oxford that he could drive a horse and carriage through it.

Henrey 1278.
You may also be interested in...
PLATES BY HOLLAR [HOLLAR.]
The Office of the Holy Week according to the Missall and Roman Breviary. Translated out of French with a new and ample Explanation taken out of the Holy Fathers, of the Mysteries, Ceremonies, Gospels, Lessons, Psalms, and of all that belongs to his Office. Enricht with many Figures.
First edition of the French Catholic liturgy in English for the two weeks from Palm Sunday to Quasimodo or Low Sunday, translated and with a dedication and explanatory footnotes by Sir Walter Kirkham Blount.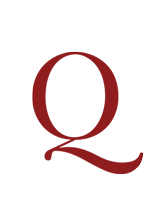 BELLIN, Jacques Nicolas.
Essai géographique sur les Isles Britanniques.
First edition. A description of the British Isles by the first chief hydrographic engineer of the Dépôt des cartes, plans et journaux du Ministère de la Marine. Alongside the geographical depiction of Great Britain, Bellin includes a guide to navigating its coasts and a treatise on the making of charts, with references to other cartographers and their work. The author, who held his post at the Dépôt for over fifty years, was a contributor to the Encyclopédie, admired as a philosophe, and a member of the Royal Society. His most celebrated works were the Neptune François (1753) and the Hydrographie française (2 vols, 1756–1765).