PAINTER AND SATIRIST
ROSA, Salvator.
Satire, dedicate a Settano.
"In Amsterdam, Presso Severo Prothomastix" [Rome, c. 1690].
12mo., pp. 160, f. [1], roman letter; woodcut ornament on title; title-page a little dust-soiled, a few MS markings in the margins; contemporary vellum.


£1100

Approximately:
US $1443
€1230
The literary triumph of the great Baroque painter. This is the true first edition, not to be confused with the reprints and counterfeits. No.1 in Uberto Limentani, Bibliographia della vita e delle opere di Salvator Rosa (Florence, 1995).

"The Baroque period produced some of the best satiric poetry in the Italian tradition. The strongest voice of this trend is undoubtedly the Neapolitan poet Salvator Rosa (1615-1673) who lived in Naples, Rome, and then mostly in Florence, working as a painter, a profession in which he excelled and for which he is still remembered today. He wrote seven long satires dealing with the subject-matter indicated in their titles: La musica (against mixing sacred and profane music), La pittura (against ignorant painters), La Guerra ('War': against bad government), Tirreno (autobiographical in nature), La poesia in which he attacks the exaggerated metaphors of contemporary poetry (against those poets, for example, who call their ladies' lice 'Silver beasts in a golden forest', or who term the sun an executioner because it 'cuts the shadows' neck with the axe of its rays', or who transform the god of the sea, Neptune, into a dried codfish, calling him 'the salty god'). Despite these criticisms, Rosa himself was not exempt from the defects of which he accused his contemporaries: he is often bombastic and pedantic, especially when underlining his moral intentions" – The Cambridge History of Italian Literature, p. 311.
You may also be interested in...
GETTING INTO A STORM WITH STURM PAPPUS, Johannes.
Defensiones duae, quibus D. Ioannis Sturmii rectoris Antipappis duobus respondetur, Maiori, & Epitomico. De charitate, et condemnatione Christiana, secunda. De libro concordiae, et de confessione ecclesiae Argentinensis, tertia.
Rare first edition of Pappus's most important work in his pamphlet war with Johannes Sturm over the Lutheran Formula of Concord and its imposition in Strasburg. Pappus (1549-1610) studied in Tübingen and Basel before becoming professor of Hebrew and then of history at Strasburg. In 1578 he was appointed professor of theology and pastor of Strasburg minster. His advocacy for the Lutheran confession over the Tetrapolitan brought him into a long-running conflict with Johannes Sturm (1507-89), beginning with Sturm's 1578 Antipappus to which the Defensiones duae was Pappus's reply. The dispute ended in 1581 when Pappus succeeded as head of the church in Strasburg after the death of Johann Marbach and promptly suppressed the remnants of Reformed practice and enforced Lutheranism.
 
VD16 P327. Rare: Worldcat records only three copies in the UK and the US (Oxford, Harvard, Luther Seminary).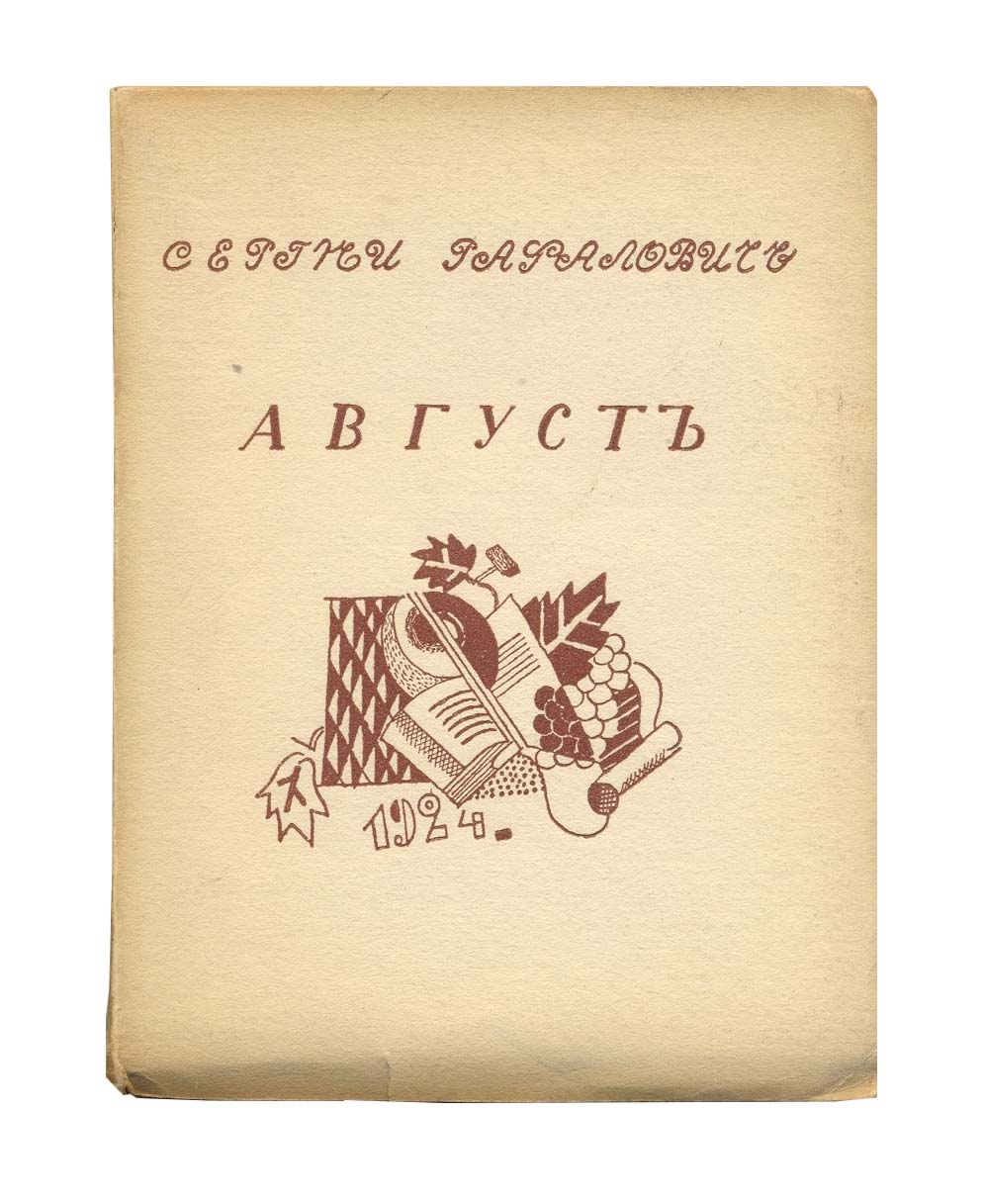 RAFALOVICH, Sergei L'vovich.
Avgust. Stikhotvoreniia [August. Poems].
First edition: a rare collection from the prolific if little-known poet and theatre critic. It includes one piece on the death of Blok. Rafalovich lived in Paris from 1909, but made annual trips to Russia. An opponent of futurism, he collaborated on numerous works with the émigré community.