PAINTER AND SATIRIST
ROSA, Salvator.
Satire, dedicate a Settano.
"In Amsterdam, Presso Severo Prothomastix" [Rome, c. 1690].
12mo., pp. 160, f. [1], roman letter; woodcut ornament on title; title-page a little dust-soiled, a few MS markings in the margins; contemporary vellum.


£1100

Approximately:
US $1533
€1246
The literary triumph of the great Baroque painter. This is the true first edition, not to be confused with the reprints and counterfeits. No.1 in Uberto Limentani, Bibliographia della vita e delle opere di Salvator Rosa (Florence, 1995).

"The Baroque period produced some of the best satiric poetry in the Italian tradition. The strongest voice of this trend is undoubtedly the Neapolitan poet Salvator Rosa (1615-1673) who lived in Naples, Rome, and then mostly in Florence, working as a painter, a profession in which he excelled and for which he is still remembered today. He wrote seven long satires dealing with the subject-matter indicated in their titles: La musica (against mixing sacred and profane music), La pittura (against ignorant painters), La Guerra ('War': against bad government), Tirreno (autobiographical in nature), La poesia in which he attacks the exaggerated metaphors of contemporary poetry (against those poets, for example, who call their ladies' lice 'Silver beasts in a golden forest', or who term the sun an executioner because it 'cuts the shadows' neck with the axe of its rays', or who transform the god of the sea, Neptune, into a dried codfish, calling him 'the salty god'). Despite these criticisms, Rosa himself was not exempt from the defects of which he accused his contemporaries: he is often bombastic and pedantic, especially when underlining his moral intentions" – The Cambridge History of Italian Literature, p. 311.
You may also be interested in...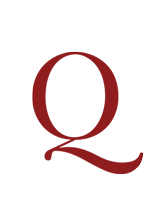 ENLIGHTENMENT LITERATURE IN TREVISOUNRECORDED? [TRENTO, Giulio].
Gli spiriti. Paragoni poetici. Dialogo d'un giovine, ed un cinico dell'andare alla Guerra. Diario mensuale per il mese di Aprile 1788.
Only edition, mentioned only in one or two pieces of local antiquarian history but not recorded in any of the usual library catalogues. An ephemeral publication containing a short story, a literary divertissement linking passages from Parini's Mattino with an unidentified poem on gambling and an ode by Catullus, a further few stanzas on Venice; the most original contribution is a 'Dialogue between a young man and a cynic', in which the two characters discuss war: while the young man seeks glory, sees war as a chance to free oneself from unchosen power structures and to free society from over-exuberant demographics, the cynic describes glory as a vain phantom, and peace as a more effective context for agriculture, commerce and prosperity for growing populations.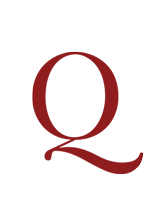 PAGLIARANI, Elio.
Inventario privato. Prefazione di Giacomo Zanga. Disegni di Alberto Casarotti.
First edition of the second published collection of poems by Elio Pagliarani (b. 1927), a member of the neo-avant-garde Gruppo 63. Pagliarani was the first of five poets to be anthologised by Alfredo Giuliani two years later in his important anthology I novissimi (1961), which in many ways can be seen as the launch of the Italian neo-avant-garde.