ROUSE, James and Elizabeth.
Rouse's Scraps of Sussex. [London] Fulham, drawn and published by James Rouse, drawn and engraved by Elizabeth Rouse, [1817-1825].
Folio, 124 aquatint views on 20 sheets (plate size 322 x 215 mm), complete, a few sheets very occasionally lightly spotted, one a little browned; loosely kept in later cloth backed folder.
£950

Approximately:
US $1324
€1081
An uncommon set of charming topographical aquatint views. James Rouse (1773-1840) worked together with his wife, Elizabeth; on one sheet he calls himself a 'drawing master'. The views show landscapes but delight more often in capturing rural life, cottages, small villages, churches, ruins, abbeys, roman pavements, etc, and are all populated with figures. There is an early view of the Brighton Pavilion and two views of the Brighton Royal Stables. There are views of the many castle, such as Arundel Castle (several views), Hurstmonceaux Castle, Pevensey Castle, Knap Castle, Hasting Castle (several views), Goring Castle, Bodiam Castle (2), etc.; and there are several country house depicted, such as Findon Place (seat of Mrs. Richardson), Cowdray House (2), Brambletye House, Earl of Ashburnham's House, and Crowhurst Park.

The measurements of the individual views vary between 50 x 70 mm. and 70 x 120 mm. all have captions giving location: 10 sheets have four views; 2 sheets have six views; 5 sheets have eight views; 2 sheets have ten views, and 1 sheet contains 12 delightful oval views.

In the late 1830s James Rouse published an expanded series of lithographs based on these aquatint views.
You may also be interested in...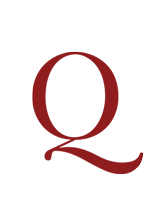 JEFFERYS, Thomas.
The theatre of war in the Kingdom of Bohemia, drawn from the survey of J. C. Muller Captain Engineer to the Emperor: to which is annexed the Duchy of Silesia and Marquisates of Moravia and Lusatia, compiled from the German maps. By Thomas Jefferys, geographer to his Royal Highness the Prince of Wales.
This map, issued at the beginning of the Seven Years' War, illustrates the route taken by Frederick the Great's Prussian forces against those of Saxony and Prussia, up to the opening of siege operations against Prague. On 18 June 1757, Count von Daun, in attempting to raise this siege, overpowered Frederick's forces at the battle of Kolin. It was the first time that Prussian king had been defeated on the field. Most of the land fighting of the Seven Years' War, which ended in 1763, took place in the territories depicted in this map.
THE IVANHOE BALL, AN ATTENDEE'S COPY [LAGARENNE, Félicité, artist].
[Costumes d'Ivanhoe au bal donné par ... le prince et princess d'Orange à Bruxelles, mercredi le 5 février 1823.]
First and only edition of a fine and rare suite of ten hand-coloured lithographs commemorating a ball inspired by Scott's Ivanhoe, held in Brussels on 5 February 1823 by the Prince and Princess of Orange in honour of the British community in that city. There were thirty-two guests at the ball, all attending in elaborate costume, and dancing a quadrille that became the talk of the town, and remained 'the principal topic of conversation at Brussels' several months later (The Repository of Arts, May 1823). According the printed programme, Lord Danlo was Ivanhoe, the Black Knight was played by Mr de Janti, and Mrs Berkley took the role of Rowena. Further down the list is Mrs Fielden (sic), as Alicia, wife of the Joseph Ffeilden who owned this copy – she can be seen on the left in Plate VII.