AGAINST INEQUALITY
ROUSSEAU, Jean-Jacques.
Discours sur l'origine et les fondemens de l'inegalité parmi les hommes.
Amsterdam, Rey, 1755.
8vo, pp. lxx, 262, [2]; title-page printed in red and black, engraved vignette of liberty seated; engraved frontispiece; engraved arms to head of preface; last few quires slightly dusty but a good copy in modern calf, gilt.
£1950

Approximately:
US $2384
€2211
Added to your basket:
Discours sur l'origine et les fondemens de l'inegalité parmi les hommes.
First edition. 'Rousseau's object was to persuade people that the happier state is that in which inequality does not subsist, that there had once been such a state, and that this was the first state of nature' (Morley). Nature imposes its own inequality, namely the inequality of physical strength and weakness, while man imposes, or at least authorises political and moral inequality. Physical inequality was made apparent by the accidental coming-together of isolated individuals to subsist in joint labour and to advance a series of technological Revolutions. The very establishment of civil society, of which this coming-together was the result, was flawed because it was established on chance; this is the insecure foundation on which moral and political inequality are constructed. If Rousseau's Discours sur les sciences et les arts was aesthetic and moral, this second Discourse was 'explicitly social and economic … Rousseau's work attacked the social institutions and entrenched inequalities of a feudal society in transition which combined remnants of feudal personal dependence [the age of 'Master and Slave'] with a set of new bourgeois commercial values and individual self-serving relationships later characterised [by Tocqueville in Democracy in America] as 'the get ahead spirit'' (New Palgrave). Rousseau's conclusion is indeed economic in spirit: of all the trappings of inequality – property, laws and government included – wealth is by far the most destructive.

Dufour 55.
You may also be interested in...
SPECIAL EDITION, INSCRIBEDTHE IDEAL ASSOCIATION COPY LEWIS, Wyndham.
The Childermass … Section 1.
First edition, no. 74 of 225 copies of the special edition, signed by Lewis, additionally inscribed, in c. 1951, 'To Geoffrey Bridson (through whom I am enabled to finish this book) – deepest thanks and friendliest greetings / Wyndham Lewis'.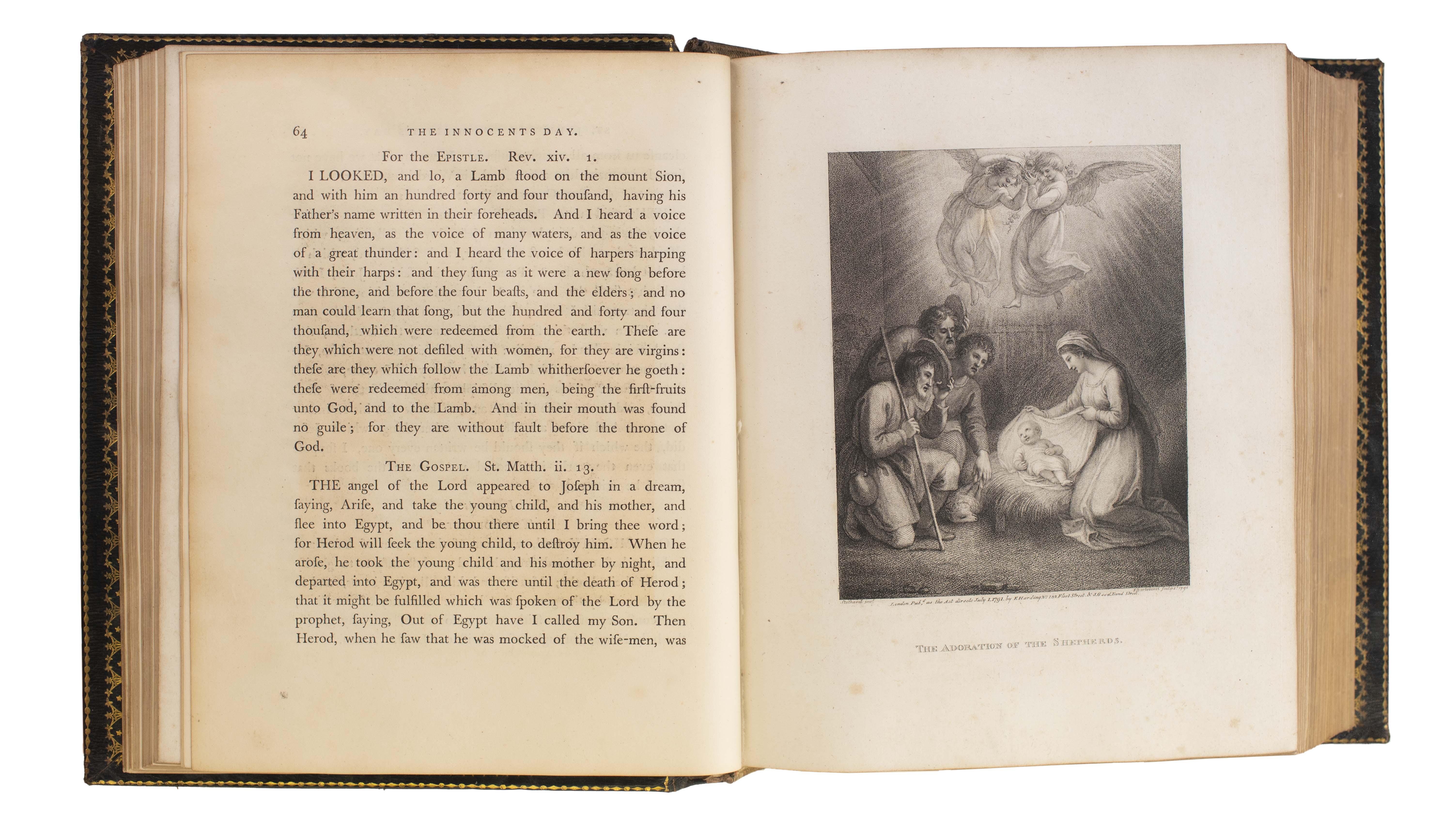 MASONIC BINDING BY JOHN LOVEJOY [COMMON PRAYER.] 
The Book of Common Prayer, and Administration of the Sacraments, and other Rites and Ceremonies of the Church, according to the Use of the Church of England, together with the Psalter or Psalms of David, pointed as they are to be sung or said in Churches. 
A splendid copy of the Good and Harding Book of Common Prayer, in a striking masonic binding by John Lovejoy.