RUGE,
Arnold, and Clair James GRECE, Paul NERRLICH (ed.). Unser System ... Herausgegeben von C. J. Grece, LL.D. Zum 100. Geburtstage des Verfassers, mit einem Vorwort von P. Nerrlich und einem Nachwort des Herausgebers.
Frankfurt, Neuer Verlag, 1903.
8vo, pp. 16; 55, [1 blank]; iv, 63, [1 blank]; viii, 86; 8, [4]; photographic frontispiece with a portrait of the author; occasional faint spots, but a very good copy in the original stiff vellum, gilt titling on the upper side and on the spine, patterned printed end-papers.
£150

Approximately:
US $209
€171
A rare celebrative reprint of the most detailed exposition of Arnold Ruge's philosophy (originally published in 1850).

A member of the circle of Young Hegelians, Ruge acquired prominence in 1837 as co-founder of the Hallesche Jahrbücher für deutsche Kunst und Wissenschaft, an outlet for the discussion of current affairs from a Hegelian perspective.

'Ruge shared Hegel's belief that history is a progressive advance towards the realization of freedom, and that freedom is attained in the State, the creation of the rational General Will.[...] At the same time he criticized Hegel for having given an interpretation of history which was closed to the future, in the sense that it left no room for novelty' (Copleston). After the suppression of the journal in 1843, Ruge moved to Paris, where he briefly co-edited the Deutsch–Französische Jahrbücher with Karl Marx. Their partnership did not survive the differences between their respective persuasions. Ruge eventually moved to Germany, then in 1849 to London (where he worked alongside Mazzini) and finally in 1850 to Brighton, where he died in 1880 after many years spent as a teacher, political writer and local campaigner.
You may also be interested in...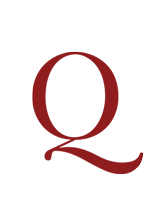 GALIANI, Ferdinando, Abbé.
Correspondance inédite de l'Abbé Ferdinand Galiani, conseiller du roi de Naples... Édition imprimée sur le manuscrit autographe de l'Auteur, revue et accompagnée de notes, par M. ***... Précédée d'une Notice historique sur la vie et les ouvrages de l'Auteur, par feu Ginguené, avec des notes par M. Salfi...
First edition, edited by Barbier, containing correspondence with Diderot, Grimm, Holbach, Morellet, and others.
TYRANNICIDE JUSTIFIED [SEXBY, Edward, and Silius TITUS].
Traicté politique, composé par William Allen, Anglois, et traduit nouvellement en François, où il est prouvé par l'example de Moyse, & par d'autres, tirés hors de l'escriture, que tuer un Tyran … n'est pas un meurtre.
First edition in French, rare, of Killing noe murder (1657), the translation sometimes attributed to the abbé de Marigny.