SAINT-PIERRE, Charles Irénée Castel de.
Annales politiques ... Premiere [-seconde] partie.
Londres [i.e. Paris?], 1758.
Two vols, 12mo, pp. 402; 402; a few small marks in blank margins, a few small spots; a very good copy in contemporary mottled calf, flat spines gilt in compartments, gilt-lettered labels, marbled edges and endpapers; extremities a little rubbed, but a nice set.
£350

Approximately:
US $489
€399
Second edition (following the first octavo edition of 1757) of a valuable contemporary history of the period 1658 to 1739, summarising political events in Europe and 'containing original thought and, very often, the signs of good sense and consequently of a sober and impartial judgement' (Palgrave).

'Dans son dernier ouvrage, intitulé Annales Politiques de Louis XIV, où il juge très sévèrement ce monarque, l'abbé de Saint Pierre a rassemblé toutes les idées répandues sans ses autres écrits. Il voulait rendre utiles à l'Etat les ducs et pairs, les académies et les sermons; donner toutes les places par élection, diminuer les pensions, abréger les procès, abolir le célibat ecclésiastique, etc.' (Nouveau dictionnaire d'économie politique).

Saint-Pierre published his works at his own expense for free distribution. This work was prepared from a manuscript acquired by the editors after his death in 1743.

ESTC T98047. This edition not in Einaudi, Higgs, or INED.
You may also be interested in...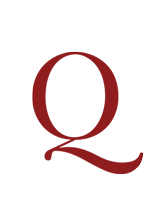 THE RIGHTS OF MAN SPEDALIERI, Nicola.
De' diritti dell'uomo libri VI …
First edition of Spedalieri's treatise on the rights of man, an attempt to reconcile the principles of the Enlightenment underpinning the French Revolution with Christianity. For Spedalieri the rights of man lie in nature and in man's natural desire to be happy. Rousseau's contractual picture of society is also echoed in Spedalieri's work. The legitimacy of the State is founded on the sovereignty of the people, who have the right to rebel against the prince, a mere delegate, when in breach of his pact. 'Notwithstanding the hearty reception given to this work by Pius VI who said, "For a long while rulers have been asking quid est papa. Your book will teach them quid est populus", a storm of criticism and refutation burst on the head of its author. Governments took notice of it and […] forbade its circulation' (Catholic Encyclopedia).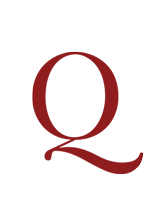 'The greatest evil of unemployment is not physical but moral, not the want which it may bring but BEVERIDGE, William Henry.
Full employment in a free society: a report ...
First edition of the second report by the social reformer and economist W. H. Beveridge (1879-1963), a sequel to the epoch-making Beveridge report on Social Insurance and Allied Services made to the Government in December 1942. Beveridge had earlier published Unemployment: a Problem of Industry (1909), a pioneering exploration of the complexity of the market for labour.