A LARGE-PAPER COPY OF SALT'S 'VERY INTERESTING WORK' ON ABYSSINIA
SALT, Henry.
A Voyage to Abyssinia, and Travels into the Interior of that Country, Executed under the Orders of the British Government, in the Years 1809 and 1810; in which are Included, An Account of the Portuguese Settlements on the East Coast of Africa, Visited in the Course of the Voyage; a Concise Narrative of Late Events in Arabia Felix; and Some Particulars Respecting the Aboriginal African Tribes, Extending from Mosambique to the Borders of Egypt; together with Vocabularies of their Respective Languages.
London: W. Bulmer and Co. for F.C. and J. Rivington, 1814.
4to (335 x 253mm), pp. iii-xi (title, verso blank, dedication, contents), [1 (blank)], [4 (list of plates and errata)], 506, i-lxxv (appendix), [1 (blank)]; printed in greek, arabic, ethiopic, and roman types; 27 engraved plates by C. Heath after Salt, 6 engraved maps by A. Macpherson after J. Outhett (the charts of Annesley Bay and Howakil Bay printed on one sheet), 4 folding, one hand-coloured, engraved headpiece and tailpiece by Heath after Salt, wood-engraved illustrations in the text; 3S4 a cancellans; occasional light offsetting and spotting, headpiece slightly misregistered and overlapping letterpress, skilfully-repaired tears on 3 folding maps; mid-19th-century full English Russia gilt, boards with borders of triple gilt rules enclosing triple blind rules, rebacked with 20th-century calf spine gilt in compartments, gilt morocco lettering-piece in one, lettered directly with date at the foot, gilt-ruled board-edges and turn-ins, marbled endpapers, all edges marbled, green silk marker; provenance: the Earl of Minto (engraved armorial bookplate on upper pastedown, probably that of Gilbert John Elliot Murray Kynynmound, 4th Earl of Minto (1845-1914), over traces of an earlier, removed bookplate) – Bernard Quaritch, London (pencilled collation note on rear flyleaf signed A.W.S. and pencilled price-codes) – Sir Malin and Lady Constantine Eugenie Sorsbie (1906-1988 and d. 1988, married 1955, engraved armorial bookplate on front free endpaper).
£3000

Approximately:
US $4198
€3402
First edition, large-paper issue. The traveller, artist and antiquarian Salt (1780-1827) briefly worked as an artist in his native Lichfield and London, before joining Viscount Valentia on his tour of India and the Middle East in 1802 as a secretary and draughtsman. During the expedition, Salt was sent to Abyssinia, on a mission to the Ras of Tigré, 'whose affection and respect he gained, and with whom he left one of his party, Nathaniel Pearce' (ODNB), and the party returned to England in 1806; Valentia published an account as Travels in India in 1809, illustrated by Salt, and the artist also issued his own 24 Views in St Helena, India and Egypt in 1809.

'On 2 March 1809 Salt sailed on a mission from the British government to Abyssinia, to carry presents to the king and report on the state of the country. Owing to factious unrest, he was prevented from going to the king at Gondar and was obliged to deliver the presents instead to the ras of Tigré. While in Abyssinia he made many observations on the geography, the customs of the people, and the flora and fauna. He brought back many specimens, including a previously unknown dik-dik. Another member of Salt's party, William Coffin, chose to remain in Abyssinia when Salt returned to England in 1811. In 1812 Salt became a fellow of the Royal Society and of the Linnean Society, and a correspondent of the Institut de France. In 1812 he was elected one of the very few honorary members of the African Association in acknowledgement of information he had procured in its interest. In 1814 he published A Voyage to Abyssinia, which was received with some acclaim' (op. cit.).

Described by Blackmer as a 'very interesting work', A Voyage to Abyssinia includes an account of the Portuguese settlements on the east coast of Africa and an appendix giving the vocabularies of the dialects spoken by different indigenous peoples inhabiting the coast from Mozambique to the borders of Egypt. It is also notable for 'a description of shooting hippopotamus on the Tacazzi River, with perhaps the earliest printed illustration of hippo shooting' (Czech). The work was issued in both standard and large-paper copies; the former are around 300 x 230mm when bound and the large-paper copies (such as this) are some 35mm taller and 25mm wider, on paper watermarked 'W. Balston 1814'.

This copy was previously in the library of the Earls of Minto, and the bookplate is presumably that of the soldier, journalist and administrator Gilbert Kynynmound, the fourth Earl of Minto, who was appointed Governor-General of Canada in 1898, holding the office until 1904, and then Viceroy of India (1905-1910); he is described by the ODNB as 'a perfect example of the aristocratic pro-consul who was so much the backbone of the running of the British empire'. The volume was later in the library of Sir Malin and Lady Constantine Sorsbie: Malin Sorsbie was born in England, and then studied in Canada at Manitoba University, before joining the Royal Canadian Mounted Police in 1926. In 1930 he was recruited into the Royal Air Force and then took up a position with Imperial Airways in 1936, before moving to BOAC in 1940 and finally holding the position of General Manager for East African Airways between 1947 and 1956.

Blackmer 1479; Brunet V, col. 96 (noting copies on 'pap. Impérial'); Czech, African, p. 141; Fumagalli 139; Gay 2683; Hess and Coger 892; Ibrahim-Hilmy II, 208 (misdated 1809); Lowndes p. 2180 (noting large-paper copies); SAB IV, p. 122.
You may also be interested in...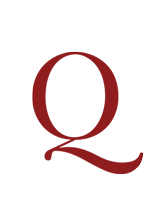 ecology RAUCH, François Antoine.
Harmonie hydro-végétale et météorologique, ou recherches sur les moyens de recréer avec nos fôrets la force des températures et la regularité des saisons, par des plantations raisonnées ...
the scarce first edition of one of the first books to develop ecological ideas, Rauch's greatest achievement.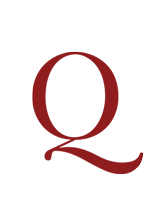 PICARESQUE NOVEL ALEMAN, Mateo.
Primera parte de la vida del Picaro Guzman de Alfarache ...
Rare early edition of the prototype of the picaresque novel, Guzman de Alfarache. The novel prepared the way for the acceptance of Cervantes' Don Quixote by the literary public of Europe; and, like Don Quixote, it quickly inspired a sequel. The original part I first appeared in 1599; Lujan de Sayavedra's fraudulent sequel in 1602; and Aleman's own retaliatory sequel in 1604.