[SAMBLANX]. [BAUDELAIRE]. POE, Edgar.
Vingt Histoires Extraordinaires. Illustrées par quarante et une eaux-fortes originales de Lobel-Riche.
Paris, Le Livre de Plantin, 1927
4to, pp. 335, [3], with an engraved frontispiece portrait of the author, and forty engravings, 20 hors-texte in three suites, one with remarques, 20 'lettrines' in two states, the first black and grey with extra illustrations, the second in colour within the text; a couple of tiny marks, else a fine copy in gorgeous full crimson morocco by Charles de Samblanx; boards within a single gilt fillet border with elaborate interlacing geometric knotwork, board edges with double gilt fillet, turn-ins with quintuple gilt fillet, marbled endpapers, spine in six compartments, second and fifth direct lettered gilt, the others tooled with a geometric knotwork border, a very little wear to spine, all edges gilt. Preserved in a slipcase of marbled paper boards.
£4000

Approximately:
US $5249
€4473
First edition of Baudelaire's celebrated translation to appear with these striking illustrations by Alméry Lobel-Riche, his close friend who was to illustrate the whole Baudelaire canon during the 1920s and early 1930s. Lobel-Riche described Baudelaire as "le premier, le plus grand poète de la femme moderne. Beaucoup le chanteront après lui, mais il est resté le Maître et le Modèle". Number 103 of 197 copies.

Baudelaire's translations of Edgar Allan Poe had a tremendous impact on Poe's world-wide reputation, and a lasting influence on French literature. Baudelaire devoted much of the first half of the 1850s to translating the works of Poe, which he had first encountered in 1847. The translations had appeared regularly in reviews, but they were first published in book form in 1856 under the title Histoires extraordinaires, with an important critical introduction by Baudelaire. The collection includes such classic stories as 'The Murders in the Rue Morgue', 'The Purloined Letter', 'The Facts in the Case of M. Waldemar', 'MS Found in a Bottle', 'The Gold Bug', etc. The following year Baudelaire published a second volume of translations of Poe under the title Nouvelles histoires extraordinaires.

A handsome creation from the pinnacle of the Belgian binders.
You may also be interested in...
MODERN ENGLISH HISTORY VERGIL, Polydore.
Anglicae historiae libri vigintisex.
Second edition, much revised, of Vergil's English History, dedicated to Henry VIII. It is seen as the beginning of modern English historiography, as an important piece of propaganda for the Tudor monarchy, and as an influence on Shakespeare's history plays.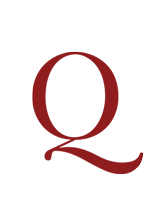 SMITH, Adam.
Recherches sur la nature et les causes de la richesse des nations. Traduit de l'anglois de M. Smith. Tome premier [-sixieme].
Second French edition of the Wealth of Nations, the first version of this edition published in book form. Reprinted from Blavet's serialised translation printed in the Journal de l'agriculture, du commerce, des arts et des finances from January 1779 through December 1780. Though Blavet claimed to not have been involved, the inclusion of a note from the editor of the Journal de l'agriculture on 1:181 suggests that either he and/or Hubert-Pascal Ameilhon, editor of the Journal, had a hand in the Yverdon edition.