[SAMBLANX]. [BAUDELAIRE]. POE, Edgar.
Vingt Histoires Extraordinaires. Illustrées par quarante et une eaux-fortes originales de Lobel-Riche.
Paris, Le Livre de Plantin, 1927
4to, pp. 335, [3], with an engraved frontispiece portrait of the author, and forty engravings, 20 hors-texte in three suites, one with remarques, 20 'lettrines' in two states, the first black and grey with extra illustrations, the second in colour within the text; a couple of tiny marks, else a fine copy in gorgeous full crimson morocco by Charles de Samblanx; boards within a single gilt fillet border with elaborate interlacing geometric knotwork, board edges with double gilt fillet, turn-ins with quintuple gilt fillet, marbled endpapers, spine in six compartments, second and fifth direct lettered gilt, the others tooled with a geometric knotwork border, a very little wear to spine, all edges gilt. Preserved in a slipcase of marbled paper boards.
£4000

Approximately:
US $5598
€4536
First edition of Baudelaire's celebrated translation to appear with these striking illustrations by Alméry Lobel-Riche, his close friend who was to illustrate the whole Baudelaire canon during the 1920s and early 1930s. Lobel-Riche described Baudelaire as "le premier, le plus grand poète de la femme moderne. Beaucoup le chanteront après lui, mais il est resté le Maître et le Modèle". Number 103 of 197 copies.

Baudelaire's translations of Edgar Allan Poe had a tremendous impact on Poe's world-wide reputation, and a lasting influence on French literature. Baudelaire devoted much of the first half of the 1850s to translating the works of Poe, which he had first encountered in 1847. The translations had appeared regularly in reviews, but they were first published in book form in 1856 under the title Histoires extraordinaires, with an important critical introduction by Baudelaire. The collection includes such classic stories as 'The Murders in the Rue Morgue', 'The Purloined Letter', 'The Facts in the Case of M. Waldemar', 'MS Found in a Bottle', 'The Gold Bug', etc. The following year Baudelaire published a second volume of translations of Poe under the title Nouvelles histoires extraordinaires.

A handsome creation from the pinnacle of the Belgian binders.
You may also be interested in...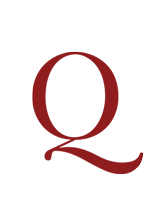 REVISED [AUSTEN, Jane].
Mansfield Park: a Novel. In three Volumes. By the Author of "Pride and Prejudice" ... second Edition.
Second edition, revised. This is the only one of Jane Austen's novels with textual revisions of any significance. She 'seems in general to have prepared the text for the first editions of her novels with the greatest care, so that they contain few misprints, and the alterations made in the later editions consist usually only of unimportant details' (Keynes, TLS, 30 August 1923). In Mansfield Park, however, there are a number of more important revisions of the technical nautical details, probably on advice from one of the sailor brothers, Francis or Charles. Keynes, who gave the present copy to his friend Cosmo Alexander Gordon, suggests that Charles, as the probable model for one of the novel's characters, was more likely to have been 'critical of lapses in his sister's nautical terminology' (ibid.).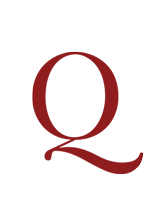 STRAPAROLA, Giovanfrancesco.
Le Piacevoli Notti di messer Giovanfrancesco Straparola da Caravaggio.
An early edition of both volumes of Straparola's Facetious Nights.