CONTEMPORARY MOROCCO, GILT
SANDYS, George.
A Paraphrase upon the Psalmes of David and upon the Hymnes dispersed throughout the Old and New Testaments …
London … 1636.
Small 8vo., pp. [14], 224, 227-258, 257-271 (text complete despite pagination); internally a very crisp, fresh copy; in contemporary black morocco, gilt with a double frame, fleurons to inner corners and a central wreath, spine gilt, gilt edges, ties wanting; very slightly rubbed; ownership inscriptions of A. Gowran to title-page and of the judge and collector of Elizabethan literature John Duke Coleridge to endpapers, with the latter's note that it was bought at the 1871 sale of the library of S. John Simeon; bookplates of the antiquary John Adair Hawkins and of Robert S. Pirie.
£2250

Approximately:
US $3091
€2636
Added to your basket:
A Paraphrase upon the Psalmes of David and upon the Hymnes dispersed throughout the Old and New Testaments …
First edition, a fine copy of these psalm paraphrases by the poet and adventurer George Sandys (1578-1644) who was hailed by Dryden as 'the best versifier' of his age.

Sandys's Paraphrase upon the Psalmes is one of the most highly regarded collections of early Biblical verse paraphrase, notable for its anti-Calvinist theology and its effective combination of 'a formal delight in "the beauty of holiness" with personal devotion' (Oxford DNB). The commendatory poem is by Lucius Cary, Viscount Falkland, the founder of the Great Tew Circle, who was an enthusiastic advocate of Sandys's religious poetry.

Sandys is best remembered as a traveller, first in the Middle East, and later in America as the treasurer of the newly-established colony of Virginia. After the colony was almost wiped out by Native Americans, Sandys himself led the counter attack. In quieter moments in Virginia he found the time to compose his famous translation of Ovid's Metamorphoses, which influenced Milton, Pope, and Dryden among others.

A second edition of Sandys's Paraphrase appeared in folio in 1638, adding paraphrases of Job, Ecclesiastes, and the Lamentations of Jeremiah as well as musical settings by Henry Lawes.

STC 21724; Pforzheimer 851. This is the issue with no full-stop after David on the title-page.
You may also be interested in...
ADMIRABLE ANTIQUITIES BARTOLI, Pietro Santi.
Admiranda Romanarum antiquitatum ac veteris sculpturae vestigia anaglyphico opere elaborata ex marmoreis exemplaribus quae Romae adhuc extant in capitolio aedibus hortisque virorum principum ad antiquam elegantiam a Petro Sancti Bartolo delineata incisa ... notis Io. Petri Bellorii illustrata ...
Revised edition (first c. 1685, with 81 plates) of this stunning record of ancient Roman sculpture by the engraver and painter Pietro Santi Bartoli (1615–1700), pupil of Poussin, antiquary to Christina, Queen of Sweden, and 'indefatigable engraver of Roman monuments' (Grove Art Online), with text supplied by the biographer and critic Giovanni Pietro Bellori (1613–1696). This edition differs considerably from the first, with thirty-three new plates replacing thirty-one from the original issue. The work was extremely popular, selling in large numbers well into the eighteenth century.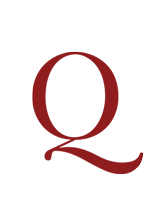 ON RICHMOND HILL BELVIDERE (The):
a Poem. Inscrib'd to Joseph Grove, Esq. of Richmond, in the County of Surrey …
First edition, rare (British Library and Yale only) of a very attractive description in verse of a country estate in Richmond. The first pages offer a prospect of the garden with its flowers and shrubs, shaded walks and arbours, a bower with the escutcheon over the door of the late Sir William Humble, Bart. (d.1724, presumably a previous owner), statues and ornaments, a wilderness, orchards, and a summer house. Footnotes explain in prose some of these features –