CONTEMPORARY MOROCCO, GILT
SANDYS, George.
A Paraphrase upon the Psalmes of David and upon the Hymnes dispersed throughout the Old and New Testaments …
London … 1636.
Small 8vo., pp. [14], 224, 227-258, 257-271 (text complete despite pagination); internally a very crisp, fresh copy; in contemporary black morocco, gilt with a double frame, fleurons to inner corners and a central wreath, spine gilt, gilt edges, ties wanting; very slightly rubbed; ownership inscriptions of A. Gowran to title-page and of the judge and collector of Elizabethan literature John Duke Coleridge to endpapers, with the latter's note that it was bought at the 1871 sale of the library of S. John Simeon; bookplates of the antiquary John Adair Hawkins and of Robert S. Pirie.
£2250

Approximately:
US $2781
€2543
Added to your basket:
A Paraphrase upon the Psalmes of David and upon the Hymnes dispersed throughout the Old and New Testaments …
First edition, a fine copy of these psalm paraphrases by the poet and adventurer George Sandys (1578-1644) who was hailed by Dryden as 'the best versifier' of his age.

Sandys's Paraphrase upon the Psalmes is one of the most highly regarded collections of early Biblical verse paraphrase, notable for its anti-Calvinist theology and its effective combination of 'a formal delight in "the beauty of holiness" with personal devotion' (Oxford DNB). The commendatory poem is by Lucius Cary, Viscount Falkland, the founder of the Great Tew Circle, who was an enthusiastic advocate of Sandys's religious poetry.

Sandys is best remembered as a traveller, first in the Middle East, and later in America as the treasurer of the newly-established colony of Virginia. After the colony was almost wiped out by Native Americans, Sandys himself led the counter attack. In quieter moments in Virginia he found the time to compose his famous translation of Ovid's Metamorphoses, which influenced Milton, Pope, and Dryden among others.

A second edition of Sandys's Paraphrase appeared in folio in 1638, adding paraphrases of Job, Ecclesiastes, and the Lamentations of Jeremiah as well as musical settings by Henry Lawes.

STC 21724; Pforzheimer 851. This is the issue with no full-stop after David on the title-page.
You may also be interested in...
CHERTABLON, M. de.
La maniere de se bien preparer a la mort. Par des considerations sur la Cene, la Passion, et la Mort de Jesus-Christ, avec de très-belles estampes emblematiques.
First edition with the present text. Romeyn de Hooghe's fine series of engravings were first printed for David de la Vigne's Miroir de la bonne mort (Amsterdam or Antwerp, 1673). The artist was still working in 1700, but because the plates in this work are unsigned and several are reversed from the earlier versions or have other minor differences, they were most likely copied by another artist.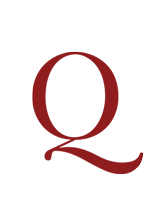 JOHN EVELYN'S COPIES BLACKMORE, Richard.
Prince Arthur. An Heroick Poem. In Ten Books … London: Printed for Awnsham and John Churchil … 1695. [With:]
BLACKMORE, Richard. King Arthur. An Heroick Poem. In twelve Books … to which is annexed an Index, explaining the Names of Countrys, Citys, and Rivers, &c. London: Printed for Awnsham and John Churchil … and Jacob Tonson … 1697.
First edition of Blackmore's first epic poem, with the first edition of its sequel – John Evelyn's copies, with shelfmarks 'E5:1' and 'E5:2' in his hand, Prince Arthur additionally inscribed 'Catalogo Evelini Inscriptus / Meliora Retinete' (Evelyn's motto: 'Keep the best').