CONTEMPORARY MOROCCO, GILT
SANDYS, George.
A Paraphrase upon the Psalmes of David and upon the Hymnes dispersed throughout the Old and New Testaments …
London … 1636.
Small 8vo., pp. [14], 224, 227-258, 257-271 (text complete despite pagination); internally a very crisp, fresh copy; in contemporary black morocco, gilt with a double frame, fleurons to inner corners and a central wreath, spine gilt, gilt edges, ties wanting; very slightly rubbed; ownership inscriptions of A. Gowran to title-page and of the judge and collector of Elizabethan literature John Duke Coleridge to endpapers, with the latter's note that it was bought at the 1871 sale of the library of S. John Simeon; bookplates of the antiquary John Adair Hawkins and of Robert S. Pirie.
£2250

Approximately:
US $2942
€2489
Added to your basket:
A Paraphrase upon the Psalmes of David and upon the Hymnes dispersed throughout the Old and New Testaments …
First edition, a fine copy of these psalm paraphrases by the poet and adventurer George Sandys (1578-1644) who was hailed by Dryden as 'the best versifier' of his age.

Sandys's Paraphrase upon the Psalmes is one of the most highly regarded collections of early Biblical verse paraphrase, notable for its anti-Calvinist theology and its effective combination of 'a formal delight in "the beauty of holiness" with personal devotion' (Oxford DNB). The commendatory poem is by Lucius Cary, Viscount Falkland, the founder of the Great Tew Circle, who was an enthusiastic advocate of Sandys's religious poetry.

Sandys is best remembered as a traveller, first in the Middle East, and later in America as the treasurer of the newly-established colony of Virginia. After the colony was almost wiped out by Native Americans, Sandys himself led the counter attack. In quieter moments in Virginia he found the time to compose his famous translation of Ovid's Metamorphoses, which influenced Milton, Pope, and Dryden among others.

A second edition of Sandys's Paraphrase appeared in folio in 1638, adding paraphrases of Job, Ecclesiastes, and the Lamentations of Jeremiah as well as musical settings by Henry Lawes.

STC 21724; Pforzheimer 851. This is the issue with no full-stop after David on the title-page.
You may also be interested in...
CHRISTENING (The).
A satirical Poem. In which are contain'd the humorous Transactions, Speeches, and Behaviour of the Guests who were present at the Ceremony and Entertainment …
First edition of an amusing verse satire on a famous court scandal. In 1732 Anne Vane, mistress of Frederick, Prince of Wales, gave birth to a son. The child, Cornwall Fitz-Frederick, was acknowledged as his, perhaps only as an assertion of his independence from his parents, and paternity was contested by Lords Hervey and Harrington, both of whom had apparently shared Vane's bed. Ridicule from the press followed, with comic prints and several verse and prose satires – including several depicted on the bookshelf in the frontispiece.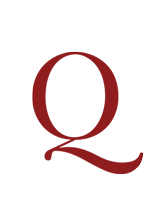 MILTON – 'LOFTY BUT IRREGULAR' DENNIS, John.
The Grounds of Criticism in Poetry, contain'd in some new Discoveries never made before, requisite for the Writing and Judging of Poems surely. Being a Preliminary to a larger Work design'd to be publish'd in Folio, and entituled, a Criticism upon our most celebrated English Poets deceas'd …
First edition. Published as a 'preliminary' to a proposed, but never completed, masterwork, The Grounds of Criticism in Poetry comprises a Preface, Proposal and 'Specimen', the latter being an essay substantially on Milton, 'one of the greatest and most daring Genius's that has appear'd in the World, and who has made his Country a glorious present of the most lofty, but most irregular Poem, that has been produc'd by the Mind of Man'.