CONTEMPORARY MOROCCO, GILT
SANDYS, George.
A Paraphrase upon the Psalmes of David and upon the Hymnes dispersed throughout the Old and New Testaments …
London … 1636.
Small 8vo., pp. [14], 224, 227-258, 257-271 (text complete despite pagination); internally a very crisp, fresh copy; in contemporary black morocco, gilt with a double frame, fleurons to inner corners and a central wreath, spine gilt, gilt edges, ties wanting; very slightly rubbed; ownership inscriptions of A. Gowran to title-page and of the judge and collector of Elizabethan literature John Duke Coleridge to endpapers, with the latter's note that it was bought at the 1871 sale of the library of S. John Simeon; bookplates of the antiquary John Adair Hawkins and of Robert S. Pirie.
£2250

Approximately:
US $3102
€2655
Added to your basket:
A Paraphrase upon the Psalmes of David and upon the Hymnes dispersed throughout the Old and New Testaments …
First edition, a fine copy of these psalm paraphrases by the poet and adventurer George Sandys (1578-1644) who was hailed by Dryden as 'the best versifier' of his age.

Sandys's Paraphrase upon the Psalmes is one of the most highly regarded collections of early Biblical verse paraphrase, notable for its anti-Calvinist theology and its effective combination of 'a formal delight in "the beauty of holiness" with personal devotion' (Oxford DNB). The commendatory poem is by Lucius Cary, Viscount Falkland, the founder of the Great Tew Circle, who was an enthusiastic advocate of Sandys's religious poetry.

Sandys is best remembered as a traveller, first in the Middle East, and later in America as the treasurer of the newly-established colony of Virginia. After the colony was almost wiped out by Native Americans, Sandys himself led the counter attack. In quieter moments in Virginia he found the time to compose his famous translation of Ovid's Metamorphoses, which influenced Milton, Pope, and Dryden among others.

A second edition of Sandys's Paraphrase appeared in folio in 1638, adding paraphrases of Job, Ecclesiastes, and the Lamentations of Jeremiah as well as musical settings by Henry Lawes.

STC 21724; Pforzheimer 851. This is the issue with no full-stop after David on the title-page.
You may also be interested in...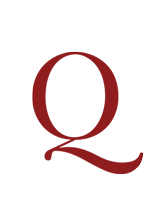 LAMB, Charles.
John Woodvil a Tragedy ... to which are added, Fragments of Burton, the Author of the Anatomy of Melancholy.
First edition. John Woodvil was Charles Lamb's first play (or dramatic poem), regarded by him at one time as his 'finest effort', a 'medley (as I intend it to be a medley) of laughter and tears, prose and verse, and in some places rhyme, songs, wit, pathos, humour, and, if possible, sublimity' (Lamb to Southey, 28 November 1798). He began it in August 1798 and considered it 'finish't' in May 1799, but continued to tinker with it for nearly three years. John Philip Kemble declined it for production at Drury Lane in 1800, and it was never acted.
A XVII CENTURY MINIATURE BIBLE, IN A CONTEMPORARY BOOK-BAG [NEW TESTAMENT.]
Τηϛ καινηϛ διαθηκηϛ απαντα. Novum Jesu Christi domini nostri testamentum, ex regiis aliisque optimis editionibus cum cura expressum.
An uncommon seventeenth-century miniature New Testament, 'the smallest Greek Testament ever printed, with the exception of Pickering's miniature edition of 1828' (Darlow & Moule), printed by Jean Jannon in Sedan, and preserved in a rare contemporary book-bag.