SARMIENTO DE GAMBOA, Pedro.
Viage al Estrecho de Magallanes por el Capitan Pedro Sarmiento de Gambóa en los años de 1579 y 1580 y noticia de la expedicion que despues hizo para poblarle.
Madrid, Imprenta Real de la Gazeta, 1768.
Small 4to (215 x 165 mm), pp. lxxxiv, 402, [2], XXXIII, [1, blank], with three folding plates; two unobtrusive, old stamps on verso of title (see below for provenance); an excellent, untrimmed copy in contemporary vellum, with original ties and the title lettered in ink on spine.
£9500

Approximately:
US $13296
€10774
First edition: very rare. The first printing of Sarmiento's manuscript journal in the Royal Library at Madrid, edited by Don Bernardo de Iriarte. An English translation is found in Clements Markham, Narratives of the Voyages of Pedro Sarmiento de Gambóa, Hakluyt Society, 1895 (pp. 1–205, 352–75).

Sarmiento, 'one of the most remarkable men of his age; perhaps the last in whom the ardent and indomitable spirit of the Conquistadores burned in all its ancient power', had sailed as Mendaña's captain on the expedition which discovered the Solomons in 1568. In 1579 he was ordered by Francisco de Toledo, Viceroy of Peru, to intercept Drake, who had penetrated the Pacific, and to 'carry out a detailed exploration of the Straits, including all entries into them, so that all pirates' holes should be stopped; he was to prepare charts and sailing directions and to note the most promising places for settlements and especially for fortifications, and to take formal possession wherever he landed. After entering the Atlantic, one ship was to be sent back to Peru with despatches (reports should also be sent overland from La Plata), while Sarmiento himself was to go on to Spain to report to the Council of the Indies and the King. This program was faithfully executed: Sarmiento's descriptions of the Straits themselves and their tangled western approaches were extemely detailed, many of his names surviving: the monument to this part of his work is the towering Mount Sarmiento, so named by Robert Fitzroy' (Spate I pp. 265–6).

The expedition was the 'first direct voyage from Peru to Spain, and in Toledo's view the expected fortification of the Straits would provide a more economical trade route between the two, by cutting out the Isthmus portage, and would enable the endless wars in Chile to be more efficiently supported. Moreover, Sarmiento's careful sailing directions were to meet with very appreciative recognition by Fitzroy and King, more than two centuries later. But the immediate sequel was to see the utter wreckage of his hopes', as is recounted in the harrowing tale of Tomé Hernández, the only survivor of the settlement established by Sarmiento at Rey Don Felipe (or Port Famine as it was aptly named by his rescuer, Thomas Cavendish), which is printed as an appendix to the present book. 'So ended Sarmiento's dream: the last great Spanish action in those regions, and either the most useless and tragic in the annals of the sea or the apex of Spanish heroism, according to choice' (ibid. pp. 268–76).

Provenance: Antonio Pascual de Borbón (1755–1817), with his stamp, showing the letters 'S.D.S.Y.D.A.' enclosed within a crowned wreath, and that used by the three Infantes, Fernando (later Ferdinand VII of Spain), Antonio (same as above) and Francisco, while in exile during the Napoleonic occupation of Spain.

Hill 1526; Medina BHC 482; Palau 302364; Sabin 77094.


T2939
You may also be interested in...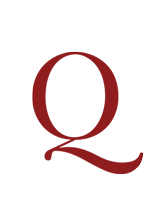 WITH CONTEMPORARY COLOURING QUAD, Matthias.
Compendium universi complectens geographicarum ennarationum libros sex, ex quibus totius terrarum orbis situs universaliter ac particulariter, regionum et aquarum qualitates, urbium primordia, gentium mores, ferarum genera, mirabilia mundi, variarum item rerum eventus, non minus quam in amplissimo theatro videri ac percipi possunt. Ex optimis ut plurimum tam veteris quam huius aevi scriptoribus excerpta, in ordinem concinnum digesta, et in epitomen hanc redacta per Matthiam Quadum sculptorem.
First edition in Latin, rare, the maps all finely coloured by a contemporary hand. First published the previous year as Enchiridion cosmographicum, daß ist ein Handtbuechlin der gantzen Welt gelegenheit, with five maps only. The number of maps in the Latin edition seems to vary, but our copy contains an unusually full complement. The Latin edition also contains a new dedicatory epistle addressed to Lothar von Metternich, Archbishop-Elector of Trier.
VERY RARE EARLY AMERICANUM [MANTUANUS, Baptista].
[MANTUANUS, Baptista]. De patientia aurei libri tres. [bound with:]
CAPREOLUS, Helias. De confirmatione Christianae fidei.
First edition of Mantuanus's work containing -on recto of m3- a lengthy reference to America, one of the very few 15th century instances: a 'mention of discoveries of islands in the Atlantic, noting their size and the fact that they are inhabited. Because none of the ancient geographers knew of them, the author assumes that they have only lately been discovered' (Bell). The book also gives accounts of other discoveries in Africa and the far East. Conceived primarily as a Carmelite guide to meditation and spiritual exercises, Mantuanus' work also explores physical well-being and medicine, with a long section on diseases with also discusses mental illness.