AN INSCRIBED PRESENTATION COPY OF 'DE SATGÉ'S VALUABLE AND RACY REMINISCENCES'
SATGÉ, Oscar John de.
Pages from the Journal of a Queensland Squatter.
London: Hurst and Blackett, Limited, 1901.
8vo (213 x 143mm), pp. [10], 416, [4 (advertisements)]; half-tone portrait frontispiece, retaining tissue guard, 34 plates included in the pagination, and 2 colour-printed folding lithographic maps by Stanford; a few light spots on first and last ll. and fore-edges; original green cloth, upper board and spine lettered in gilt; spine slightly leant, a few light marks, offsetting on endpapers, nonetheless a very good, clean copy; provenance: T. Musgrave Francis (d. 1931, Chairman of Addenbrooke's Hospital General Committee 1923-1931; presentation inscription on front free endpaper 'T. Musgrave Francis with the good wishes of The Author').
£600

Approximately:
US $836
€679
First edition. Born in England to an aristocratic French father and an English mother, de Satgé (1836-1906) was educated at Rugby School. In 1853 he embarked in Melbourne and was appointed a Clerk in the Goldfields' Commission, through the good offices of Charles La Trobe. Following a position as a parliamentary clerk, de Satgé decided to gain pastoral experience by joining his brother at cattle stations on the Darling Downs, and this marked the beginning of a successful career in the booming livestock businesses of the continent; he invested in a series of cattle stations, which were then developed and sold on very profitably. De Satgé also pursued a political career, and '[i]n the Queensland Legislative Assembly [he] had represented Clermont in 1869-70 and 1870-72, Normanby in 1873-77 and Mitchell in 1881-82. First elected as a squatters' delegate to pass the 1869 pastoral leases bill, his superior social position, his comprehensive knowledge of the problems of the central and western Queensland squatters and his successful role as a Clermont "roads and bridges" politician made him an effective pastoral leader. "These", as he later nostalgically asserted, were "the good old days when squatting constituencies returned representatives interested in the pursuit instead of Radicals ready to wage war against capital"' (ADB).

In 1882 de Satgé retired to England, and, apart from visits to Australia in 1883, 1888 and 1893 to inspect his properties, he remained in Britain and wrote the autobiographical Pages from the Journal of a Queensland Squatter, which spans thirty years and describes the growth for the country from a time when 'the goldfields [were] in full swing [and] [t]he Australian colonies did not carry [...] one-fifth of their present population. Railways were only commencing to be thought of; agriculture and its kindred industries were confined to the wants of the growing population; fencing for pastoral purposes was unknown; Victorian vineyards were still unplanted' (p. 1) to the late nineteenth century. The ADB comments that de Satgé's 'valuable and racy reminiscences, Pages from the Journal of a Queensland Squatter [...] reveal him as an able and shrewd pastoralist with much practical and financial skill'.

Robert, Contributions to a Bibliography of Australia, 4151.
You may also be interested in...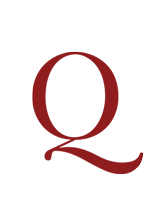 STABLES, Gordon.
Hints about home and farm favourites for pleasure, prizes, and profit.
First edition of this charming work on the care of pets, with chapters on dogs, cats, poultry, rabbits, goats, ferrets, monkeys, guinea-pigs, 'fancy rats', and tortoises, as well as on 'monkeys as pets'. The book is dedicated to the Society for the Prevention of Cruelty to Animals.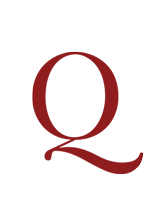 THICKNESSE, Philip.
A Year's Journey through France and Part of Spain.
First Irish edition; an edition was published in Bath in the same year. 'Disappointed in the expectation of falling heir to some property, 1775, "driven out of his own country with eight children in his train," he removed himself to Spain, where he thought he could live more cheaply than in England. This trip employed him until November, 1776, and produced the above book' (Cox). As well as recounting Thicknesse's own experiences, the work also contains advice for would-be visitors to France, for instance discouraging men from taking attractive wives to Paris (lest they be corrupted by the local ladies, famed for their rather slapdash take on marital fidelity and for their equally licentious husbands). Boswell records being recommended the book by Dr Johnson on 3rd April 1778.