THE FOUNDATION OF STRUCTURALISM
SAUSSURE, Ferdinand de.
Cours de Linguistique générale.
Lausanne & Paris, Payot, 1916.
8vo, pp. 336 + errata-leaf; French bibliographical note to head of half-title 'tgl. Sechehaye, Ff 44, 217-241, l'ecole genevoise de linguistique générale. Schuchardt, L. Bl. 1917, 1-9'; another to first leaf of preface, making reference to Schuchardt and C. Herman, a few pencil underlinings and side-notes, mild browning; a good copy in the original printed paper wrappers, edges and joints a little worn, spine split but holding, small loss to foot of spine; signatures 'F Muller(?)' to upper wrapper and first blank, preserved in a cloth box with leather label.
£750

Approximately:
US $910
€887
Added to your basket:
Cours de Linguistique générale.
First edition. In general the study of language in the 19th century concerns philology. While great steps were made at the beginning of that century to put the study of language on a scientific basis, the vital distinction was not made between philology and non-historical linguistics. Saussure made this distinction and gave it its classic formulation. Consequently, for all subsequent linguistics, and especially structuralism, that linguistic theory in which freedom from the influence of philology is most enjoyed, Saussure's position is that of a major thinker and of a founding father.

Saussure insisted that language is a system which can be viewed under two aspects, diachronic and synchronic. Diachrony is the mode under which the system evolves through time, and hence includes not only philology but also the more modern discipline of lexico-statistics, or glotto-chronology. Synchrony is the mode in which the system exists at a single time, a cross-section, as it were, of its diachronic development, and it is under this aspect that structuralism has developed its study of language.

Other distinctions made by Saussure, of which the influence on structuralism cannot be overstressed, are those between langue and parole, and signifiant and signifié.

Saussure's influence outside linguistics has been great. He made the call for a 'general science of signs', for which he coined the term 'semiology' (the cognate term 'semiotics' is associated mainly with the American tradition, in which writers like Peirce and Morris were developing similar ideas independently of Saussure). This general science of signs came to encompass the work of many disciplines, perhaps most notably anthropology, where Levi-Strauss began to view anthropological data as forming a system in which each part helps determine the significance of the others.

The text of the Cours de linguistique générale was prepared by two pupils of Saussure from his lectures at the University of Geneva and published posthumously.
You may also be interested in...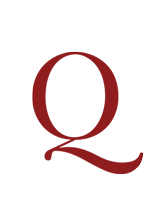 [DANIEL, John Edgecombe.]
Journal of an officer in the Commissariat Department of the army: comprising a narrative of the campaigns under His Grace the Duke of Wellington, in Portugal, Spain, France, and the Netherlands, in the years 1811, 1812, 1813, 1814, and 1815; and a short account of the army of occupation in France, during the years 1816, 1817, and 1818.
First edition; rare. Written in the form of a diary, this is a clear and candid account of the Peninsular War as viewed from the Commissary Department of the army. The author sailed from Falmouth on 3 November 1810 in the packet Prince of Wales. During the voyage the ship came under attack from an enemy vessel, but was undamaged and landed at Lisbon on 22 November 1810. From his position 'behind the lines' Daniel observed the battles of Fuentes de Oñoro and Albuera, the sieges of Ciudad Rodrigo and Badajoz, and the battles of Salamanca, Vitoria, Nivelle, and Toulouse, besides many other actions. He sailed for England from Bordeaux on 7 August 1814.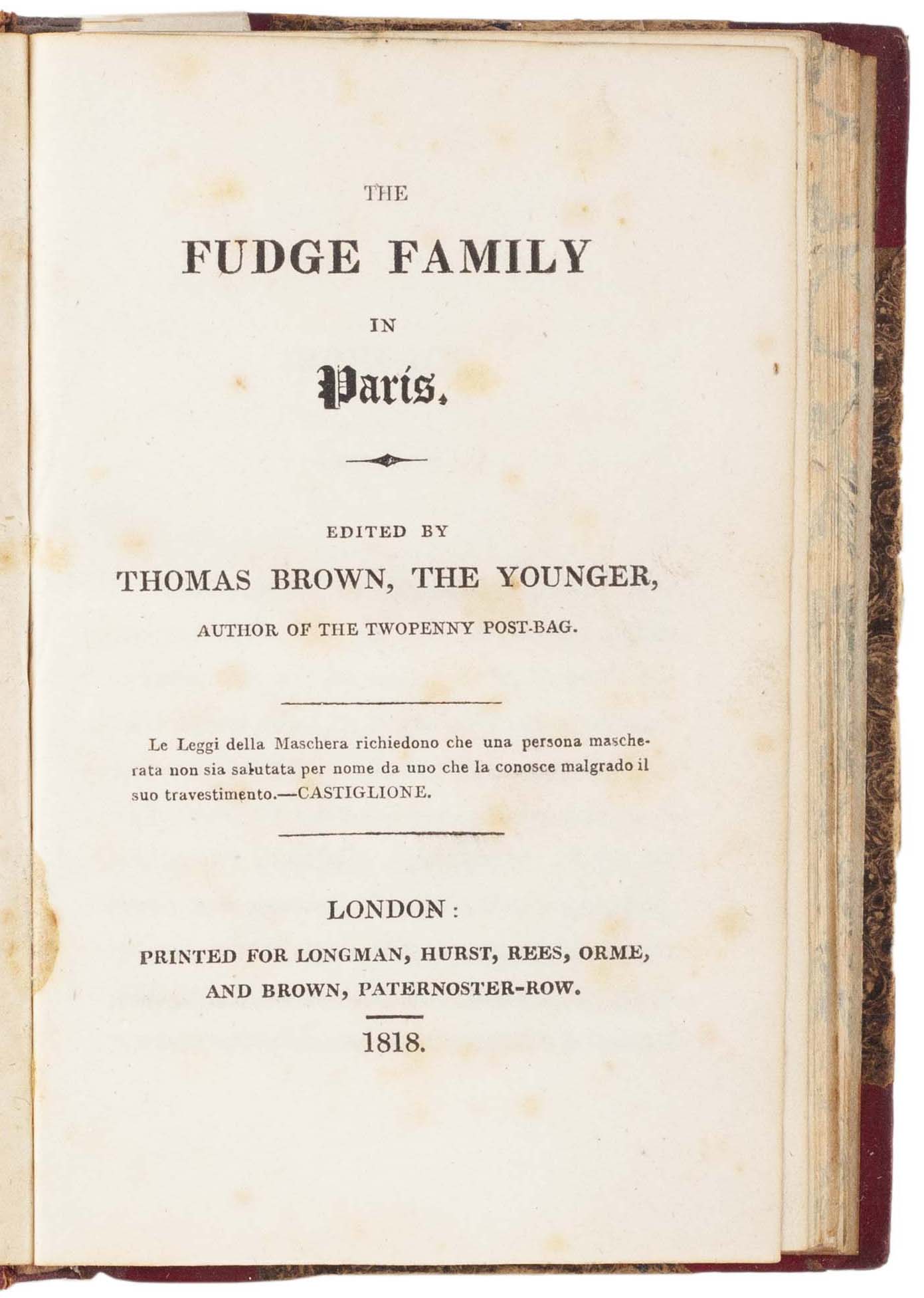 [MOORE, Thomas.]
The Fudge Family in Paris. Edited by Thomas Brown, the Younger …
First edition, the comic result of a trip to France with Samuel Rogers, 'a set of verse epistles attributed to writers ranging from a servile creature of the tories to a passionate champion of Ireland, with some light relief from Miss Biddy Fudge, a young lady of fashion' (ODNB). It was very successful, but could not save him from financial difficulties, which led to a further period abroad to avoid arrest.