THE ILLUSTRATED QUARTO EDITION IN AN ARMORIAL BINDING
SAVÉRIEN, Alexandre.
Histoire des philosophes modernes, avec leurs portraits gravé dans le gout du crayon, d'après les desseins des plus grands peintres.
Paris, Brunet, François, la veuve François, 1760-1773.
8 vols in 5 (vols I-III and VII-VIII bound together), 4to; with 8 engraved frontispieces, 8 engraved title-pages, and 69 engraved plates, 7 full-page engravings of putti in vols III and IV on blank pages within pagination, numerous decorative engraved head- and tail-pieces throughout; some very occasional small tears and losses to corners, a few letters lost due to erosion following flower-pressing to VII pp. xii-xiii, some occasional spotting (including on the plates of Charron vol. II and Cassini vol. V), some minor foxing and discoloration, but a very good copy, in contemporary speckled calf with gilt armorial stamp to covers (Meli Lupi di Soragna, see below), gilt edges to sides, panelled spines decorated in gilt, pairs of gilt morocco lettering-pieces on each spine, green bookmarks, marbled endpapers; spine ends of four vols skilfully repaired, extremities rubbed, some abrasions to sides; with the engraved bookplates and stamped shelfmark of the Prince of Soragna to the front paste-downs.
£6000

Approximately:
US $7949
€7004
Added to your basket:
Histoire des philosophes modernes, avec leurs portraits gravé dans le gout du crayon, d'après les desseins des plus grands peintres.
A very appealing copy in a contemporary armorial binding of the magnificently illustrated quarto edition of this collection of biographies of 'modern' scientists and philosophers by the French writer, philosopher and mathematician Savérien (1720-1805).

The Histoire comprises biographies of 67 'philosophes' arranged within seven categories, each of which is prefaced by a 'preliminary discourse' tackling metaphysics, ethics and legislation, the renaissance of philosophy, mathematics, physics, chemistry and cosmology, and natural history. If there is an understandable bias towards the French (with 28 entries), the English and Dutch are also well represented, and the entries for German, Swiss, Italian, Polish, Danish, Irish and Scottish 'philosophes' make the Histoire a fair reflection of the broad boundaries of the early-modern Republic of Letters: Erasmus, Locke, Spinoza, Grotius, Bacon, Descartes, Newton, Copernicus, Galileo, Boyle, Paracelsus, and Gesner feature among the roll call of famous figures.

The Histoire is rendered visually striking by its numerous soft-ground etched plates in sanguine, mostly executed by Jean-Charles François (1717-1769). François was one of the inventors of the 'crayon method' in engraving, which imitated the grainy effect of chalk, pastel or charcoal drawings through closely dotted lines engraved with pointed tools. François's invention won him a pension from the king and the title 'graveur des dessins du cabinet du roi', which appears on the title-pages to the Histoire, the first volume of which ends with a letter from François to Savérien regarding his invention. The portraits in vol. VIII, published after François's death, are identified as being engraved by John Baptiste Michel.

The work is quite a complex one bibliographically. According to Cohen-de Ricci, a quarto edition was published in Paris by Bleuet et Guillaume between 1760 and 1769 in eight parts with eight frontispieces and 67 portraits. Octavo and duodecimo editions seem to have come out concurrently, and second and third duodecimo editions were also produced. The number of plates appears to vary between editions and copies.

The present copy is interesting, in that vol. I carries a half-title identifying it as the 'seconde edition' and opens with an 'Avertissement sur cette seconde edition'. This states that 'one will find in this new edition no other change than that which typographical correction has required' and refers to the imminent publication of the third volume of the Histoire, which appeared in 1761. Perhaps the main purpose of this 'second edition' and its avertissement was to allow Savérien to answer two criticisms apparently made in the Journal Littéraire regarding statements made in his preliminary discourse on metaphysics regarding Berkeley and Spinoza.

Volume I of the Histoire opens with a portrait of the author, engraved after a painting by François's wife, and thereafter each volume begins with an allegorical frontispiece. Each of the 67 philosophes is depicted in a head and shoulders portrait or, in nineteen instances, by an allegorical figure, in a variety of styles, changing to smaller depictions within frames and architectural borders from vol. III. In this copy Wollaston and Shaftesbury have an engraved portrait as well as an allegorical plate, the former of which appear out of sequence at the end of vols III and IV. The engraved title-pages to vols II, III and IV all have cancel slips pasted over the original engraved text 'Histoire des metaphysiciens', replacing this with 'Histoire des moralistes et des legislateurs' (vol. II), 'Histoire des restaurateurs des sciences première partie' (vol. III) and 'Histoire des restaurateurs des sciences seconde partie' (vol. IV).

The title-pages in this copy are dated as follows: 1760 (vol. I), 1761 (vol. II and III), 1764 (vol. IV, changed from 1761), 1765 (vol. V), 1768 (vol. VI), 1769 (vol. VII), 1773 (vol. VIII).

The gilt armorial stamp adorning the boards represents the arms of the Meli Lupi di Soragna family, tying in with the engraved bookplates inside each volume. Given the date of publication the arms are likely to identify the set's original owner as Prince Federico Meli Lupi di Soragna (1718-1783).

A copy exactly matching this one has not been found on COPAC, which records partial copies in Oxford, Cambridge and at Imperial College although with different dates on the title-pages or differing pagination. No quarto edition is recorded in the British Library.

Cohen-de Ricci II, 942; Scrase and Croft, Maynard Keynes: Collector of pictures, books and manuscripts (1983), no. 92, p. 91.
You may also be interested in...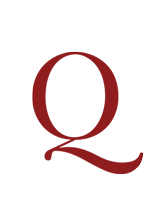 LE TROSNE, Guillaume-François.
La Liberté du Commerce des Grains toujours utile & jamais nuisible …
An important and interesting assemblage of scarce pamphlets on corn, including Le Trosne's defence of free trade, described by Schumpeter as a 'meritorious performance' (p. 225) and Baudeau's Lettres (see item 13), first published in the Ephémérides du Citoyen of February 1767.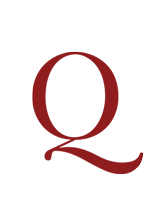 WALRAS, Léon.
Théorie critique de l'impot …
First and only edition of Walras' second published book on economics and an important early testimonial to his profound admiration for, and intellectual identification with, his father. In the lengthy preface, he reviews the ideas contained in the works of Auguste Walras, including the concept of 'rarety' which was to influence Walras' formulation of marginal utility, and then relates this intellectual patrimony to his own essay on taxation which follows a discussion of the international congress on taxation in Lausanne in 1860.