SAVARY, Jean.
La theorie et la pratique des nombres. Methodiquement proposes dans l'usage des financiers.
Paris, [Jean Bessin] for the author, 1644.
4to, pp. [8], 292; decorative headpieces and initials; lightly toned with occasional browning, a little unobtrusive dampstaining to first and last leaves, small stain to quire B, a couple of marginal annotations, marginal calculation to p.177; a very good copy in early eighteenth-century sprinkled calf, double gilt fillet, panelled spine gilt with central pointillé floriate ornaments; expertly rebacked and corners renewed; 18th C ownership inscriptions of Jean Moreau to the pastedowns.
£7500

Approximately:
US $10453
€8498
First edition. A rare practical mercantile arithmetic handbook for financiers and tax farmers. The work, beginning with the mathematical 'alphabet' of 10 numbers, covers basic arithmetic, as well as more complicated quadratic roots, rules, discounts, change and exchange, all illustrated with numerous examples.

The Savary's were an important noble mercantile family during the 17th and 18th centuries. Jean's cousin, Jacques Savary (1622-1690), brought the family name into wider prominence in 1675 with the publication of Le parfait négociant…, which proved extremely popular, the final edition being printed in 1800. His son Jacques Savary des Brulons (1657-1716) began the Dictionnaire universel de commerce, d'histoire naturelle, d'arts et metiers, in 1686 but the work was completed after his death by his elder brother the Abbé Louis Philémon Savary (1654-1727) in 1723. The Dictionnaire… was the first commercial dictionary ever produced and further cemented the Savary's as experts in mercantile and commercial affairs.

Rare, OCLC finds only two copies, both in France.
You may also be interested in...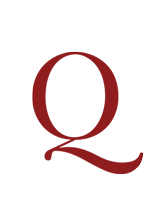 [ORTES, Giammaria.]
Errori popolari intorno all' economia nazionale, considerati sulle presenti controversie fra i laici e i chierici, in ordine al possedimento de' beni.
Very rare first edition of Ortes' first work, written in defence of the clergy. 'A Venetian monk, Ortes left his cloister on the entreaties of his mother after his father's death, but remained in holy orders and was ever a strenuous defender of the clergy ... Ortes is undoubtedly the most eminent of the Venetian economists of the 18th century; his genius, original and sometimes paradoxical, is often opposed to the general tendency of the ideas of his time, and though his researches are occasionally faulty in their method, he has left a deep impress on the history of economic theory. He regards economic laws as immutable, like those of nature; he maintains this in opposition to the opinion usually accepted in his time, which regarded economics only in relation to special interests. Perhaps it is this idea which leads him to distrust the action of the state, considering it is not adapted to promote the wealth of a country.' (The New Palgrave 3, p. 761).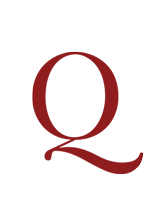 [VERRI, Pietro.]
Il Caffè ossia brevi e varii discorsi già distribuiti in fogli periodici.
First edition of this important Italian periodical. 'Questo interessantissimo giornale letterario publicato sul modello dello Spettatore Inglese è compreso in quattro semestri, ed incominciossi a stampare nel maggio del 1764' (Melzi). The society was founded by Pietro Verri to stimulate and encourage literature, the arts and science. Among the contributors were Alessandro Verri (Sul Commercio della Nobiltà etc.), Pietro Secchi (Danno che recano all'industria nazionale alune caritatevoli instituzioni: Aneddoto Chinese etc.) and Cesare Beccaria (Rsiposta alla Rinunzia etc.).

The periodical also contains an interesting contribution to early mathematical economics by Beccaria, which deals with a specific problem of the connection between tariffs and smuggling. This article is published on pp. 122–23 of the first part and is described at length in Theocharis, Early developments in mathematical economics, 2nd edition, p. 21. '[Beccaria's] attempt is simply intended to give "a slight idea about how economic science can be analytically considered"' (ibid.).