SCARBOROUGH, William,
translator. 話叢語諺. A collection of Chinese proverbs.
Shanghai, American Presbyterian mission press, 1875.
8vo, pp. viii, xxxvi, 478; a very good, clean copy, bound in contemporary green pebbled cloth, skilfully rebacked preserving original spine, green morocco lettering piece.
£450

Approximately:
US $599
€501
Added to your basket:
translator. 話叢語諺. A collection of Chinese proverbs.

First edition of a collection of 2720 Chinese proverbs, translated and arranged by Rev. William Scarborough (1841 – 1894), a Wesleyan missionary in China since 1865.

The proverbs deal with a great variety of topics, including business, education, government, health, manners, morals, religion, wealth, everyday life and the five relationships of Confucianism (prince and minister, parents and children, husband and wife, elder and younger brother, friends). Each proverb is given in Chinese characters with Roman transliteration, and accompanied by the English translation.

Bonser / Stephens, Proverb literature 3366; Cordier, BS, 3, col. 1806; Löwendhal 1468; Mason (1939), p. 188; for the author see: Wylie, Memorials of Protestant Missionaries to the Chinese, Shanghai 1867, p. 273.




You may also be interested in...
PRE-WAR SINGAPORE [DICKSON, George.
Singapore flight.
Apparently the first and only edition of a fascinating personal diary of an 18,000-mile flight from Southampton to Singapore made in 1938 (pp. 1–36). It includes accounts of stop-overs in Athens, Basra, various parts of the Indian subcontinent, Malaya, Java, Batavia (Jakarta), Bandoeng (Bandung), Alexandria and Rome. The final destination strikes Dickson as 'a lovely heavily wooded island with everything extremely clean' (p. 24). On sightseeing in the Sultanate of Johor, he comments: 'the visit was admirable and the monkeys around the place were as tame as I, but a hundred times smaller and slimmer and, I guess cooler' (p. 26). There is also a description of the 1938 Empire Exhibition in Glasgow, which attracted twelve million visitors (pp. 37–44), and of a 1939 trip to New York, with photographs of the Rockefeller Centre (pp. 55–59). Dickson incorporates a poem entitled 'The Night Ashore' (pp. 45–54). In poignant contrast to the glamour of air travel, the journal gives an insight into a world which, on the brink of war, was still feeling the effects of the 1929 crash: while in New York, Dickson 'went walking in some of the poorer streets, where 15 cents. is a lot of money. Unemployed men and women walked around sadly, hopelessly, it seemed, in droves . . . America has her own troubles. If there is a war, when will she enter it? . . . Chamberlain must declare war this time' (p. 58). There volume has no title page, seemingly as issued; and author and title are taken from the cover, which is illustrated with an evocative sketch of a sea plane.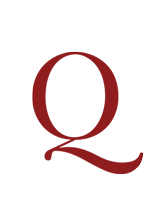 PFIZMAIER, August.
Woerterbuch der japanischen Sprache.
First edition of the first Japanese – German dictionary, which gives the Kanji (Chinese) characters together with the Katakana sound. On facing pages are printed the German (expansive) and English (shorter) translations or definitions together with the transliterated version. The work was handsomely printed by the Armenian Mecharist Order, noted for their expertise in oriental printing. Only this first part was published; a continuation was abandoned due to the cost of printing.