SCHLÖZER, August Ludwig.
Öffentliches und privat= Leben, von ihm selbst beschrieben. Erstes Fragment. Aufenthalt und Dienste in Russland, vom J. 1761 bis 1765, Litterar Nachrichten von Russland in jenen Jaren.
Göttingen: im Vandenhoeck + und Ruprechtschen Verlage, 1802.
8vo, pp. [4], vi, [2], 308; even light foxing throughout, unobtrusive damp stain to the upper outer corner of the first few leaves; a good copy uncut in recent half-morocco and marbled boards, spine gilt in compartments with a gilt morocco lettering-piece; Russian library stamps to the title and final page and an ink ownership signature to the title.
£200

Approximately:
US $275
€236
Added to your basket:
Öffentliches und privat= Leben, von ihm selbst beschrieben. Erstes Fragment. Aufenthalt und Dienste in Russland, vom J. 1761 bis 1765, Litterar Nachrichten von Russland in jenen Jaren.
Scarce first edition of Schlözer's auto-biography, which covers the period he spent in St. Petersburg as a private teacher and as scientific assistant to Gerhard Friedrich Müller, and subsequently as professor of Russian history at the Academy. A second part was intended, but was never published. In 1828 Schlözer's son Christian undertook a more complete biography of his father, which was issued in two volumes.

Schlözer was Achenwall's most important disciple, 'and the principal representative of the Göttingen school in that department [i.e. statistics]. He regarded statistics as a part of politics, to which it was related [in the same way as] the knowledge of the human body to therapeutics. He defined history as statistics in motion, statistics as history at rest. Schölzer is classed among the "liberal eclectics" of this century. His principal strength lay in the combination of history with political philosophy. He preached the doctrine, now universally accepted, that history has to deal with something more than military or diplomatic transactions "after the manner of the Anno-Domini men," and should present a view of the whole life of a people, and, in particular, of its economic consequences of political acts' (Palgrave III, p. 362).

Goedeke VI, p. 274, 1, a; Krieg, Mehr nicht erschienen, II, p. 211.
You may also be interested in...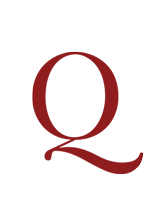 DUNCAN, Francis.
The English in Spain; or, the story of the War of Succession between 1834 and 1840. Compiled from the letters, journals, and reports of Generals W. Wylde, Sir Collingwood Dickson, W. H. Askwith; Colonels Lacy, Colquhoun, Michell, and Major Turner, R.A.; and Colonels Alderson, Du Plat, and Lynn, R.E., Commissioners with Queen Isabella's armies . . . With illustrations by Lieut.-General W. H. Askwith, R.A.; and map.
First edition. 'The author in the course of his researches into the history of the Royal Artillery during the years subsequent to 1815 . . . found many interesting letters and journals written by some of the most distinguished of his brother officers, who had been employed under the English Foreign Office as Commissioners with Queen Isabella's armies during the Civil War in Spain between 1834 and 1840. Although, perhaps, to many English readers this war may not present features of special interest equal to those of the great Peninsular War, yet there must be to the student of history matter for congratulation, when from an impartial source information is obtained about a time during which our countrymen contributed to the pacification and union of a great and – until lately – a divided people' (preface).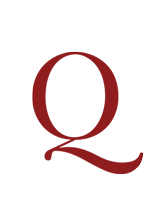 MOORE, James.
A narrative of the campaign of the British army in Spain, commanded by His Excellency Lieut.-General Sir John Moore, K.B. etc. etc. etc. Authenticated by official papers and original letters . . . The second edition, corrected.
James Moore's highly successful biography of his elder brother Sir John Moore (1761–1809), who died at the battle of Corunna in 1809; first published earlier the same year.