SCHRÖDER, Ernst.
Abriss der Algebra der Logik. Bearb. im Auftrag der deutschen Mathematiker-Vereinigung von dr. Eugen Müller. In drei Teilen. Erster Teil Elementarlehre.
Leipzig and Berlin, B.G. Teubner, 1909.
8vo, pp. vi, 50 [2] publisher's advertisements; scattered spotting throughout, more so to the title, old ink-stamp to title; uncut and largely unopened in the original printed wrappers, edges chipped, a few spots and other marks, spine perished in places.

£200

Approximately:
US $278
€230
Added to your basket:
Abriss der Algebra der Logik. Bearb. im Auftrag der deutschen Mathematiker-Vereinigung von dr. Eugen Müller. In drei Teilen. Erster Teil Elementarlehre.
First edition of the first of two parts of Schröder's Abriss, edited by E. Müller and published posthumously in 1909 and 1910. Committed to the reform and development of logic, Schröder debuted in this field with a fundamental revision of Boole's logic of classes, which emphasized the notion of the duality in logical multiplication and logical addition introduced by W. S. Jevons in 1864. 'Although Jevons and Frege complained of what they saw as the "mysterious" relationship between numerical algebra and logic in Boole, Schröder announced with great clarity: "There is certainly a contrast of the objects of the two operations. They are totally different. In arithmetic, letters are numbers, but here, they are arbitrary concepts." He also used the phrase "mathematical logic"' (Encyclopaedia Britannica). Schröder's declared aim in the field of logic was to facilitate the exact manipulation of relative concepts, and pave the way for a scientific 'universal language' built on signs rather than sounds.

The second volume of the Abriss, containing the second (and last) part Aussagentheorie Funktionen Gleichungen und Ungleichungen, was published the following year.

Risse II, p. 167.
You may also be interested in...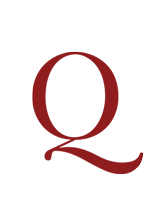 [SEXBY, Edward,] and Silius TITUS.
Killing no Murder, briefly discoursed in three Questions.
Later edition of Sexby and Titus's famous apology for tyrannicide. Though a soldier in Cromwell's New Model Army and an early agitator whose Apologie of the Common Soldiers was influential in the radicalisation of the parliamentary army, Edward Sexby (c. 1616–1658) eventually came to disagree with the Protectorate, escaping arrest in 1655 and fleeing to Flanders. Killing no Murder, first published in the Netherlands in 1657, equates Cromwell to Caligula and Nero and argues that tyrannicide cannot be murder, as tyranny suspends the normal course of law.
EDITED BY THOMAS HOLLIS SYDNEY, Algernon.
Discourses concerning Government … with his Letters, Trial, Apology, and some Memoirs of his Life.
Second Millar edition of Sidney's important Discourses, accompanied by other works. A prominent political theorist opposed to monarchy, Algernon Sidney (1623–1683) wrote the Discourses between 1681 and 1683, argues for armed resistance to oppressive government; the text, which 'places Sidney alongside Milton as the master of republican eloquence' and 'includes the only explicit seventeenth-century defence of "rebellion"' (ODNB), was found in manuscript on Sydney's arrest and unprecedentedly used as a second witness at his trial for high treason, with Jeffreys's justification that 'screbere est agere'. Convicted on the evidence of these Discourses, Sidney was executed, and his Discourses left unpublished for fifteen years.