SCHRÖDER, Ernst.
Abriss der Algebra der Logik. Bearb. im Auftrag der deutschen Mathematiker-Vereinigung von dr. Eugen Müller. In drei Teilen. Erster Teil Elementarlehre.
Leipzig and Berlin, B.G. Teubner, 1909.
8vo, pp. vi, 50 [2] publisher's advertisements; scattered spotting throughout, more so to the title, old ink-stamp to title; uncut and largely unopened in the original printed wrappers, edges chipped, a few spots and other marks, spine perished in places.

£200

Approximately:
US $279
€231
Added to your basket:
Abriss der Algebra der Logik. Bearb. im Auftrag der deutschen Mathematiker-Vereinigung von dr. Eugen Müller. In drei Teilen. Erster Teil Elementarlehre.
First edition of the first of two parts of Schröder's Abriss, edited by E. Müller and published posthumously in 1909 and 1910. Committed to the reform and development of logic, Schröder debuted in this field with a fundamental revision of Boole's logic of classes, which emphasized the notion of the duality in logical multiplication and logical addition introduced by W. S. Jevons in 1864. 'Although Jevons and Frege complained of what they saw as the "mysterious" relationship between numerical algebra and logic in Boole, Schröder announced with great clarity: "There is certainly a contrast of the objects of the two operations. They are totally different. In arithmetic, letters are numbers, but here, they are arbitrary concepts." He also used the phrase "mathematical logic"' (Encyclopaedia Britannica). Schröder's declared aim in the field of logic was to facilitate the exact manipulation of relative concepts, and pave the way for a scientific 'universal language' built on signs rather than sounds.

The second volume of the Abriss, containing the second (and last) part Aussagentheorie Funktionen Gleichungen und Ungleichungen, was published the following year.

Risse II, p. 167.
You may also be interested in...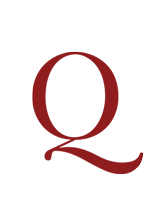 BUQUOY, Georg Franz August de Longueval, Freiherr von Vaux, Graf von.
Anregungen für philosophisch-wissenschaftliche Forschung und dichterische Begeisterung, in einer Reihe von Aufsätzen eigenthümlich der Erfindung nach und der Ausführung …
First edition, rare, of a comprehensive discussion by the author of his personal philosophy, with c. 50 pages of his poetry thrown in at the end for good measure. Samuel Hahnemann refers to the work in Die chronischen Krankheiten (1828–30), calling Buquoy a 'deep-thinking, many-sided scholar and indefatigable investigator of truth'. He also notes Buquoy as a practical connoisseur of homeopathy.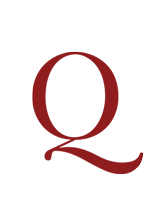 DISCOURSES DISTILLED SIDNEY, Algernon [and William SCOTT, Baron Stowell].
The Essence of Algernon Sidney's work on government. To which is annexed, his Essay on love. By a student of the Inner Temple.
First edition of this abridgement of Sidney's masterpiece of republican eloquence, Discourses concerning government, first published in 1698. Its defence of rebellion, of change, and of the principles of liberty, reason and virtue, explain the work's exceptional impact in Britain, continental Europe, and America. But it was long and occasionally repetitive, hence this distilled Essence, which ESTC attributes to William Scott, Baron Stowell (1745–1836), the judge and politician.