SCOWEN & CO.
Kigelia Pinnata,
circa 1880s, printed 1890s.
Albumen print, 10⅞ x 8⅜ inches (27.5 x 21.2 cm.); signed Scowen & Co, Ceylon and titled Kigelia Pinnata in the negative, with the blindstamp Apothecaries Co Ltd.
£500

Approximately:
US $617
€567
Added to your basket:
Kigelia Pinnata,
Charles Scowen arrived in Ceylon around 1873 and was initially an assistant to R. Edley, the Commission Agent in Kandy before opening a photographic studio around 1876. By 1885 his photography firm had studios in Colombo and Kandy. Scowen was a later arrival to Ceylon than Skeen and his work is less well-known, but: 'Much of Scowen's surviving work displays an artistic sensibility and technical mastery which is often superior to their longer-established competitor. In particular, the botanical studies are outstanding…' (Falconer, J. and Raheem, I., Regeneration: a reappraisal of photography in Ceylon 1850 –1900, p. 19). In the early 1890s the firm was being run by Mortimer Scowen, a relative of Charles Scowen. By about 1894 the firm's stock of negatives had been acquired by the 'Colombo Apothecaries Co Ltd'.



You may also be interested in...
HANWAY, Jonas.
An historical account of the British trade over the Caspian Sea, with a journal of travels from London through Russia into Persia, and back again through Russia, Germany and Holland, to which are added, the revolutions of Persia during the present century, with the particular history of the great usurper Nadir Kouli ...
First edition of Hanway's narrative of his trade mission to Russia, Persia, and the Caspian Sea. Having joined the Russia Company in 1743, Jonas Hanway (1712-1786) sailed for Riga in April that year, before travelling on to St Petersburg, Moscow, and Astrakhan in an attempt to re-establish the fragile trade route to Persia via the Caspian Sea. His mission proved unsuccessful: he was robbed by Khyars and later concluded 'that the trade held no great promise, for Persia was too poor and Russia was wholly disinclined to see the expansion of Persian power on its southern frontier' (ODNB). Published after his return to London in 1750, his Account is notable as one of the first European reports of the Caspian region, for its considerable information on the Russian court, where he spent several years, and the German cities visited on his return journey, and for its extensive contemporary history of Persia.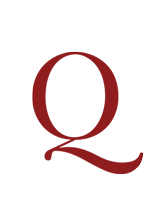 HUGHES, Langston and BONTEMPS, Arna (edit.); ZHANG QI (transl.).
Hei ren shi xuan [The poetry of the Negro].

Very rare second edition (first edition 1957) of the Chinese translation of The poetry of the Negro, 1746 – 1949, an anthology of poems by African American writers first published in the United States in 1949 and including, amongst others, George Moses Horton, James Weldon Johnson, Paul Lawrence Dunbar, Margaret Walker, Countee Cullen, Melvin Tolson, as well as Langston Hughes, the editor of the collection, and Caribbean poets such as Claude McKay.