SCOWEN & CO.
Kigelia Pinnata,
circa 1880s, printed 1890s.
Albumen print, 10⅞ x 8⅜ inches (27.5 x 21.2 cm.); signed Scowen & Co, Ceylon and titled Kigelia Pinnata in the negative, with the blindstamp Apothecaries Co Ltd.
£500

Approximately:
US $636
€570
Added to your basket:
Kigelia Pinnata,
Charles Scowen arrived in Ceylon around 1873 and was initially an assistant to R. Edley, the Commission Agent in Kandy before opening a photographic studio around 1876. By 1885 his photography firm had studios in Colombo and Kandy. Scowen was a later arrival to Ceylon than Skeen and his work is less well-known, but: 'Much of Scowen's surviving work displays an artistic sensibility and technical mastery which is often superior to their longer-established competitor. In particular, the botanical studies are outstanding…' (Falconer, J. and Raheem, I., Regeneration: a reappraisal of photography in Ceylon 1850 –1900, p. 19). In the early 1890s the firm was being run by Mortimer Scowen, a relative of Charles Scowen. By about 1894 the firm's stock of negatives had been acquired by the 'Colombo Apothecaries Co Ltd'.



You may also be interested in...
A BRIGHT COPY OF GRIFFIS' ACCOUNT OF KOREA IN THE ORIGINAL CLOTH GRIFFIS, William Elliot.
Corea the Hermit Nation.
First British edition. The American orientalist, minister and writer Griffis (1843-1928) was educated at Rutgers University and travelled to Japan in 1870, in the early years of the Meiji period, when Japan was beginning to engage with the West. After four years teaching in Japan, Griffis returned to the United States and studied at New Brunswick Theological Seminary in order to become a minister. He then embarked on a fifty-year career of lecturing, writing and teaching, becoming one of the greatest American experts on Japan, the author of many books on the country and its culture and history, and the leading interpreter of America to Japan. From his earliest days in Japan, while living at Fukui in 1871, Griffis had come into contact with Koreans and Korean culture, and, whilst usually a strong supporter of Japan, he was an advocate of Korea's policies and positions in its political disputes with Japan.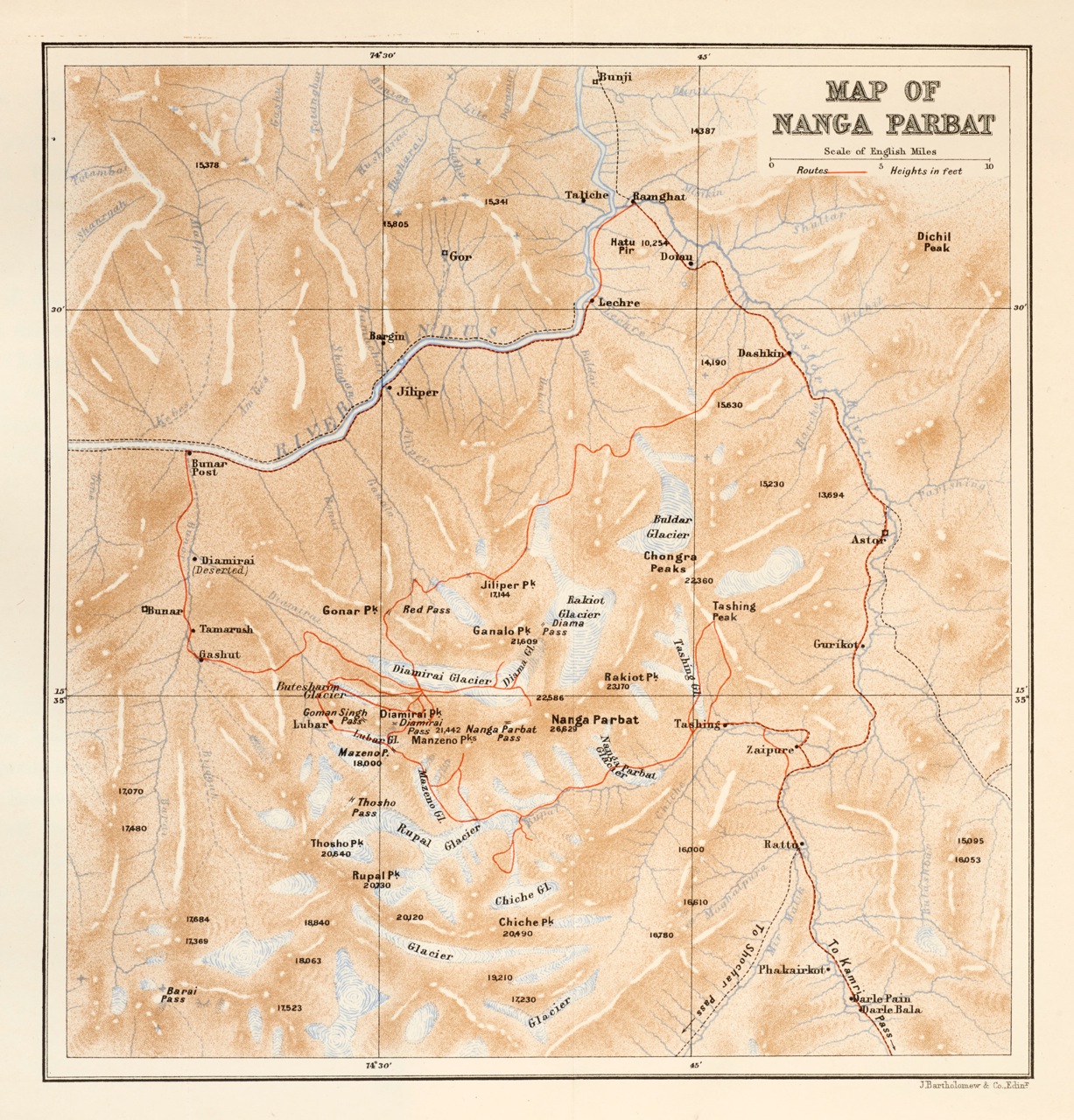 FIRST EDITION OF COLLIE'S IMPORTANT WORK, FROM THE LIBRARY OF HIS FELLOW CHEMIST AND MOUNTAINEER, COLLIE, John Norman.
Climbing on the Himalaya and other Mountain Ranges.
First edition. The organic chemist and mountaineer Collie (1859-1942), was educated at Charterhouse and Clifton College, before studying chemistry at University College, Bristol and at Queen's College, Belfast. A series of teaching and research positions at Würzburg University, the Ladies' College, Cheltenham, and University College, London followed, which culminated in his appointment as professor of chemistry at the College of the Pharmaceutical Society, London in 1896 and then professor of organic chemistry in the University of London at University College in 1902.