SCOWEN & CO.
Kigelia Pinnata,
circa 1880s, printed 1890s.
Albumen print, 10⅞ x 8⅜ inches (27.5 x 21.2 cm.); signed Scowen & Co, Ceylon and titled Kigelia Pinnata in the negative, with the blindstamp Apothecaries Co Ltd.
£500

Approximately:
US $629
€558
Added to your basket:
Kigelia Pinnata,
Charles Scowen arrived in Ceylon around 1873 and was initially an assistant to R. Edley, the Commission Agent in Kandy before opening a photographic studio around 1876. By 1885 his photography firm had studios in Colombo and Kandy. Scowen was a later arrival to Ceylon than Skeen and his work is less well-known, but: 'Much of Scowen's surviving work displays an artistic sensibility and technical mastery which is often superior to their longer-established competitor. In particular, the botanical studies are outstanding…' (Falconer, J. and Raheem, I., Regeneration: a reappraisal of photography in Ceylon 1850 –1900, p. 19). In the early 1890s the firm was being run by Mortimer Scowen, a relative of Charles Scowen. By about 1894 the firm's stock of negatives had been acquired by the 'Colombo Apothecaries Co Ltd'.



You may also be interested in...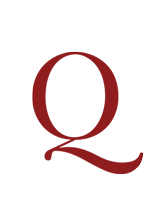 [SINO-JAPANESE WAR, 1894–5.]
Punitive forces attacking Pyöngyang.
First edition. The battle of Pyöngyang, 15 September 1894, was the second major land battle of the First Sino-Japanese War. In it, the town of Pyöngyang fell to the attacking Japanese forces who were then able to advance north to the Yalu River without opposition. Although the Chinese suffered heavy casualties, a fortuitous rain storm in the aftermath of the battle allowed the remains of their army to retreat safely to Wiju, a coastal town on the lower reaches of the Yalu River. In this woodblock triptych, a well-known painter of this popular art form, Toshihide Migita, illustrates the advancing Japanese forces standing steady in the face of a chaotic Chinese retreat.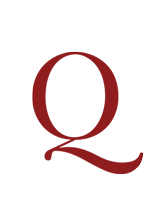 PRE-WAR SINGAPORE [DICKSON, George.]
[Singapore flight.]
Apparently the first and only edition of a fascinating personal diary of an 18,000-mile flight from Southampton to Singapore made in 1938. It includes accounts of stop-overs in Athens, Basra, various parts of the Indian subcontinent, Malaya, Java, Batavia (Jakarta), Bandoeng (Bandung), Alexandria and Rome. The final destination strikes Dickson as 'a lovely heavily wooded island with everything extremely clean' (p. 24). On sightseeing in the Sultanate of Johor, he comments: 'the visit was admirable and the monkeys around the place were as tame as I, but a hundred times smaller and slimmer and, I guess cooler' (p. 26). There is also a description of the 1938 Empire Exhibition in Glasgow, which attracted twelve million visitors (pp. 37–44), and of a 1939 trip to New York, with photographs of the Rockefeller Centre (pp. 55–59). Dickson incorporates a poem entitled 'The Night Ashore' (pp. 45–54). In poignant contrast to the glamour of air travel, the journal gives an insight into a world which, on the brink of war, was still feeling the effects of the 1929 crash: while in New York, Dickson 'went walking in some of the poorer streets, where 15 cents is a lot of money. Unemployed men and women walked around sadly, hopelessly, it seemed, in droves . . . America has her own troubles. If there is a war, when will she enter it? . . . Chamberlain must declare war this time' (p. 58). There volume has no title page, seemingly as issued; and author and title are taken from the cover, which is illustrated with an evocative sketch of a sea plane.