[SELIM I, Sultan.]
Das ist ein anschlag eins zugs wider die Türcken. Und alle die wider den Christenlichen glauben seind.
[Nuremberg, Friedrich Peypus, c. 1518].
Small 4to (200 x 150 mm), ff. [4], title with woodcut arms; limp vellum.
£3800

Approximately:
US $4237
€4321
Added to your basket:
Das ist ein anschlag eins zugs wider die Türcken. Und alle die wider den Christenlichen glauben seind.
The expansion of the Ottoman empire during the reign of Sultan Selim I (1512–20) was closely watched throughout Europe, which was both fascinated and fearful of the rise of Ottoman power. The present pamphlet, of which there were several editions, at Nuremberg and other cities in the German-speaking lands, is an estimate of the forces and funds that might be raised by European religious houses for an expedition against the Turks. 'The crusade as a serious military venture aroused more publicity and discussion in the years 1517–20 than it had for decades. One clear sign of this is the proliferation of crusade tracts, including the reappearance of a curious Franciscan project first put forward in 1474, which suggested an army of 500,000 men paid for by monasteries, convents, and those parishes in the hands of the mendicant orders' (N. Housley, The later crusades, 1274–1580 p. 126).

Göllner, Turcica I 107; VD16 D160.
You may also be interested in...
MODERN GEOLOGY AND BIBLICAL HISTORY RECONCILED BEKE, Charles Tilstone.
'Origines Biblicæ or Researches in Primeval History'
The complete working and printer's manuscript of Origines Biblicae (1834), the magnum opus of the traveller and geographer Charles Tilstone Beke (1800-1874), published in one volume (of an intended two, never completed) in 1834 by Parbury, Allen & Co.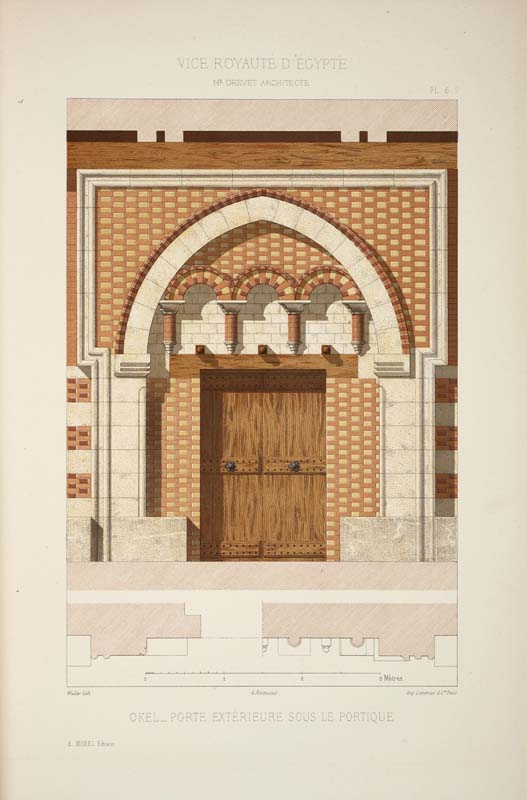 PRESENTED TO CHARLES GARNIER NORMAND, Alfred Nicolas.
L'architecture des nations étrangères. Etude sur les principales constructions du parc à l'Exposition Universelle de Paris (1867).
First edition. This is a presentation copy, inscribed on the half-title to the author's friend Charles Garnier, architect of the Paris opera house that bears his name: 'A son ami Ch. Garnier. Souvenir affectueux A. Normand'. The two men had known each other since they were both 'pensionnaires' at the Academy of France in Rome in the late 1840s and early 1850s.