POCKET-SIZED TRAGEDIES
SENECA, Lucius Annaeus.
L. Annaei Senecae Cordubensis tragoediae decem. Quibus adiectae sunt variae lectiones. Et selectis exemplaribus collectae.
Milan, Pandolfo Malatesta, 1617.
16mo in 8s, pp. 444, [30]; three woodcut Jesuit devices to title, woodcut initials; occasional light marginal staining, some creasing to corners, small loss to lower corner of O8 affecting a few words; overall good in contemporary vellum, title inked to spine and to lower edge of textblock; a few small holes to spine, some chips and marks to vellum; ink inscriptions of Laurentius Maggia and Joseph Maria Pugni of Sordevolo (dated 1715) to front free endpaper together with ink sketch of a finely dressed man smoking.
£650

Approximately:
US $799
€758
Added to your basket:
L. Annaei Senecae Cordubensis tragoediae decem. Quibus adiectae sunt variae lectiones. Et selectis exemplaribus collectae.
An extremely rare pocket-sized Jesuit school edition of the tragedies of Seneca, likely intended for use at the Jesuit College at Brera, in Milan, with a charming doodle from a bored young student.

This edition contains the nine tragedies traditionally attributed to Seneca, the great first-century Roman Stoic philosopher and advisor to the emperor Nero, as well as the Octavia. Telling the stories of Hercules, Medea, Phaedra, Oedipus, Agamemnon, Thyestes, and the women of Troy, the plays are derived from Greek tragedy and were likely intended for private recitation rather than acting. 'There are fine passages of description, much moralizing, and some striking epigrams. The plays also convey the Euripidean sense of the individual as victim. They exerted a great influence in the Italian Renaissance and in Tudor and Jacobean times in England; stock characters in the romantic plays of Shakespeare … were transmitted from the Greek through the medium of Seneca' (Oxford Companion to Classical Literature).

Following the suppression of the Humiliati in 1571, their monastery at Brera, in Milan, became a Jesuit College. Soon a new building needed to be built to accommodate all the students numbering over three thousand. The Palazzo Brera remained a Jesuit college until the suppression of the order in 1773, when it became home to the Accademia di Belle Arti, Braidense library, botanic garden, observatory, picture gallery, and the Scuole Palatine which, with the exception of the Scuole Palatine, remain in place to this day.

No copies traced in the UK or US; not in ICCU. OCLC records one copy only, at Fulda.
You may also be interested in...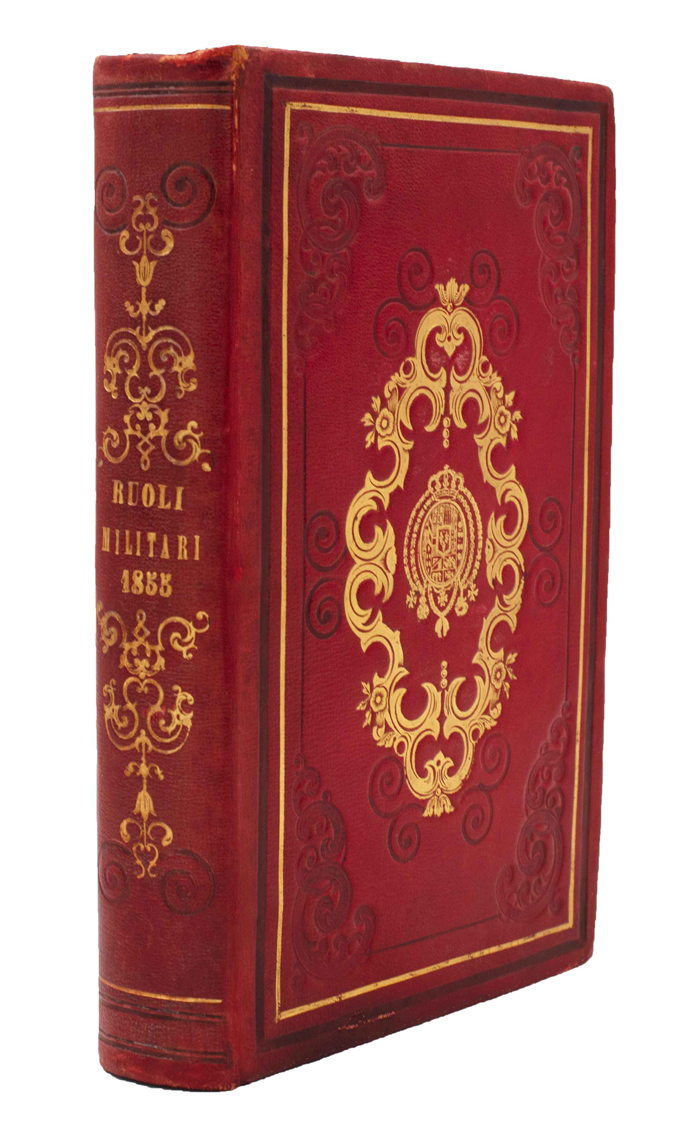 [KINGDOM OF THE TWO SICILIES.] 
Ruoli de' generali ed uffiziali attivi e sedentanei del reale esercito e dell'armata di mare di sua maestà il re del Regno delle Due Sicilie redatti al 1.o Gennaio 1855.
Scarce 1855 edition of this roster of army and navy officers, doctors, chaplains, and administrators in the Kingdom of the Two Sicilies, issued during the reign of Ferdinand II and only a few years before the kingdom's demise, handsomely bound with the royal arms on each board.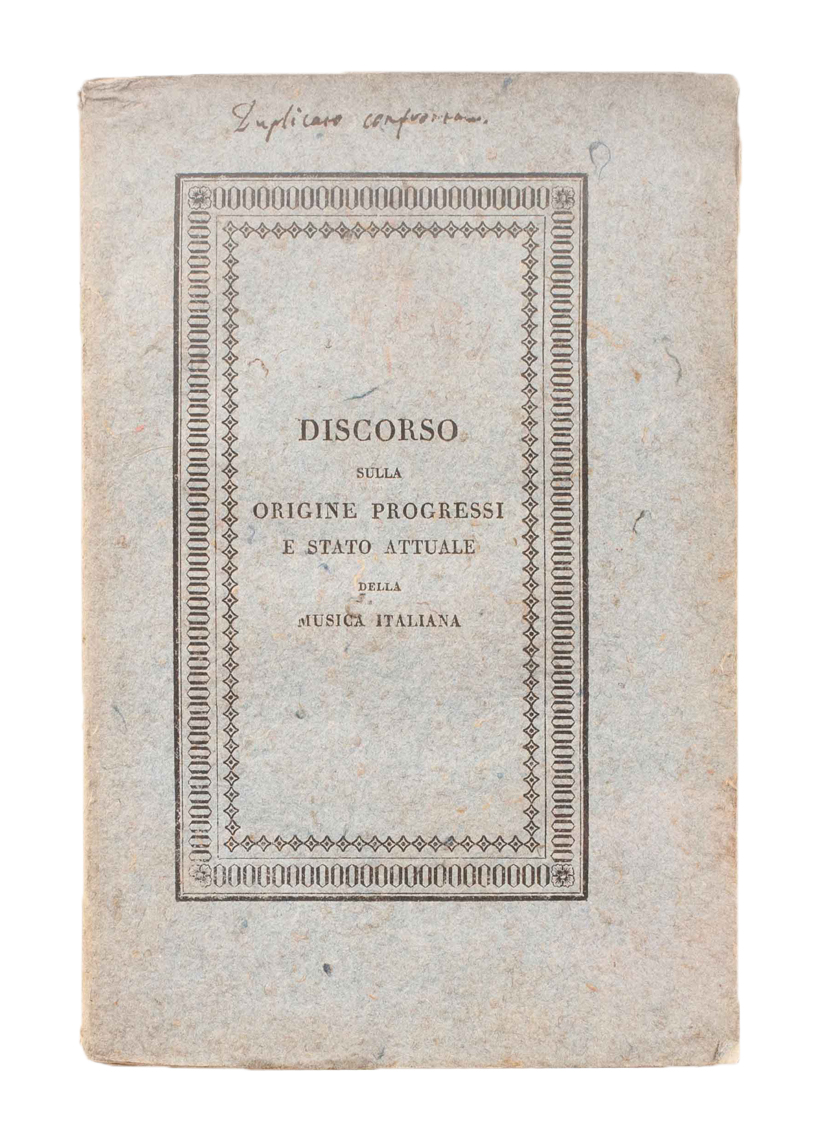 ROSSINI AS A RADICAL MAJER, Andrea. 
Discorso sulla origine, progressi, e stato attuale della musica italiana … 
First edition of Majer's treatise on music, 'a conservative defence of tradition as part of a backlash against the popularity of Rossini's reforms' (Baragwanath, p. 29).